Faculty and Staff
---
FACULTY SPOTLIGHT
Michelle Tubbs, Math Department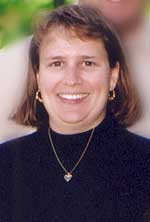 Hi! My name is Michelle Tubbs and I am a faculty member in the Math Department. As some of you may know, the time just seems to fly during a semester and before you know it final exam week is knocking on your door. So I would like to encourage you to take this opportunity to reflect on the effort and time you have been contributing to your courses this far. You should not be too far into the semester before you are able to obtain a clear understanding of what each of your courses and instructors are expecting of you.
Some of you may have already realized that different courses require different things of you and that some courses are more difficult than others. Don't let this discourage you. It just may mean that you have to work harder to succeed in that course.
If at any time you feel that you are not doing well in a course, it may be helpful for you to schedule an appointment with your instructor to discuss your work and study habits in that course. If you are struggling with a course, don't give up - it's not too late! However, you do need to give more attention to that course than you have thus far in the semester if you want to succeed in it.
In my experience both as a student and as a teacher, I have found that students who are most successful do at least some, if not most, of the following:
Take personal responsibility for their learning.
Attend class regularly and arrive early for class.
Ask questions immediately when they don't understand a topic.
Participate regularly in class.
Do all their homework.
Keep a positive attitude about learning.
Meet with the instructor for extra help outside the classroom.
Get a tutor and meet with them on a regular basis.
Write thorough summaries of class notes after each class, including explanations and examples.
Take care of themselves, eat well, exercise, sleep enough, etc.
Seek help with test anxiety, if necessary,
Take time to relax and have fun.
Review topics that have been covered.
Take a few minutes and make note of some of the things that you are already doing, as well as some of the things you may try doing for the remainder of the semester and in your future courses.
I hope that some of the things I have shared with you here will help make your college experience more enjoyable and successful than it has already been! Best of luck to each of you!
Patricia Sculley, English Department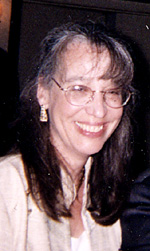 Whether you are a new student, a returning student, or a potential student, the staff and faculty in the Developmental Education Program welcome you to SUNY Orange. We want you to have a positive and productive beginning to your college career and offer many services to help you.
If you are in a writing or math class, think about taking advantage of the Writing Center and Math Labs located on both the Middletown campus and in the Newburgh Extension. Here both instructors and tutors are available to help you improve your skills. The Tutorial Center, also on both campuses, can assist you in finding a tutor for a subject area in which you are weak. Most importantly, your instructors will be happy to answer your questions and discuss academic problems during office hours.
Take an active role in achieving success. Be on time for classes and be absent only in emergencies. Keep up with your assignments. Falling behind can cause you to become frustrated and confused. Be sure you know where your course outlines are so that you can schedule your time efficiently and contact your instructors if needed. Finally, don't give up! Should you experience difficulty, talk with your instructor or a counselor. Our goal is to help you achieve your goal!

---
STAFF
Eileen Burke, Coordinator of Learning Assistance Services on the Middletown Campus

I want to extend a warm "Welcome" to all new students and "Welcome Back" to our continuing students taking developmental courses. Starting an academic year is an exciting and challenging time. I hope this website will make the back-to-school/beginning college adjustment a bit easier for you. We would like to tell you about the services, workshops and things to do that to help you to do well in your courses. This is a time to take a chance and try new things. Congratulations on coming this far and on taking the first steps to a satisfying college experience.
Be an active learner and help yourself to the following opportunities: Talk to your instructors, take advantage of tutoring in the Tutorial Center and Academic Department Labs, attend study skills workshops offered though the Advising & Counseling Center, schedule an appointment with me to discuss your Learning Assistance plan.
SARAH GARDNER, NEWBURGH ACADEMIC SUPPORT COORDINATOR
---
Welcome from Peggy Wasnieski and Laurie Nolan , Learning Assistance Services receptionists in Middletown; and Kathy Davies, Tutorial Center assistant in Newburgh. We are looking forward to meeting you, scheduling tutoring sessions and answering any questions you have about tutoring. Please stop by one of our Tutoring Centers.