Events and Activities
Date
Event
Campus
Building

Thursday, September 7th (11-1

)
TRiO Weenie Roast

MDTN

Shepard Center, Room 202

Monday, October 2nd

(8:30am-5:30pm)

TRiO Bronx Zoo Trip
MDTN
Shepard Center, Room 202
Tuesday, October 24th (9:15am-4:30pm)
SUNY Albany Transfer Visit
MDTN
Shepard Center, Room 202
Tuesday, November 21st (11-1)
TRiO Cookie Exchange

MDTN

Shepard Center, Room 202
Thursday, January 25th (11-1)
The Cocoa Comeback

MDTN

Shepard Center, Room 202
Friday, April 20th (12-2)
TRiO Recognition Ceremony
MDTN
Rowley Center, Forum Conference room
TRiO Weenie Roast
Thursday, 9/7/17
11:00 a.m.

Shepard Center, Room 202 (MDTN)
YYYYYYYYYYYYYY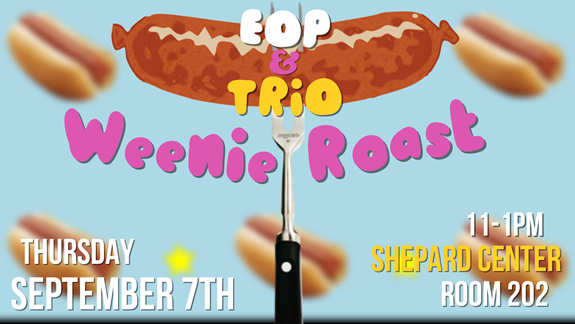 The TRiO Weenie Roast, is an event where members of TRiO have the opportunity to build relationships with other students and staff members in the program, all while enjoying delicious hot dogs with all the fix-in's!
TRiO Bronx Zoo Trip
YYYYYYYYYYYYYYY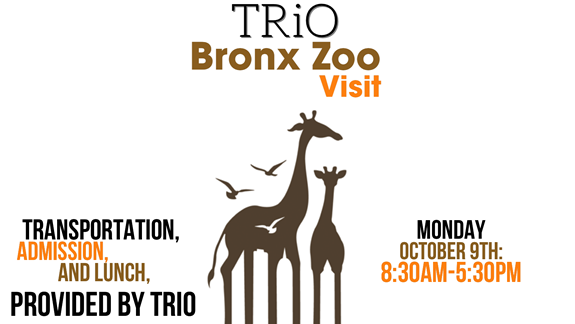 The TRiO Club is taking 30 program students to the Bronx Zoo. Students must come to the TRiO office in Middletown to sign the Bronx Zoo Sign in sheet, and also fill out a travel liability waiver. All this must be done by Friday 10/6/17. (Bronx Zoo trip is for TRiO students only)
TRiO Cookie Exchange
Tuesday, 11/21/17
11:00 a.m.
Shepard Center, Room 202 (MDTN)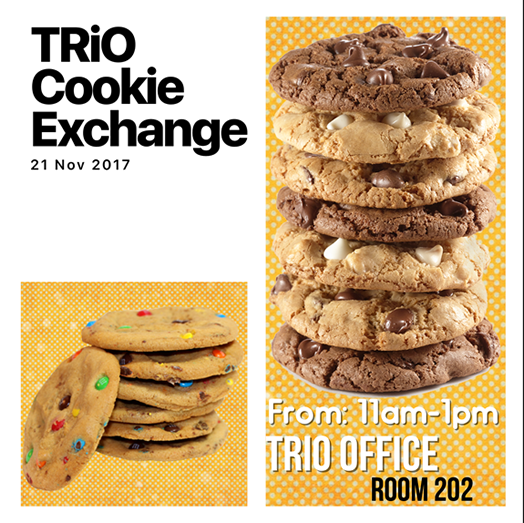 A few hours of fun where students and TRiO staff bring different cookies, be it homemade, or store bought, and exchange a bit of conversation over tasty treats.
The Cocoa Comeback
Thursday, 1/25/18
11:00 a.m.
Shepard Center, Room 202 (MDTN)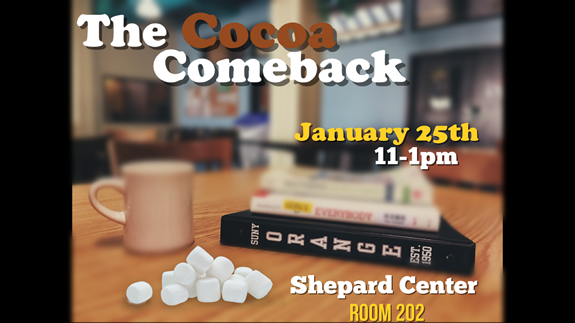 An event that warmly welcomes TRiO students back, with cups of delicious hot cocoa. Hot chocolate bar ready and available for students and staff to create their desired cup of fun, while providing a relaxing environment with quiet background music and a small selection of board games.
Contact:
Eric Hardwick
Director
Email