Events and Veteran's Club
Memorial day wreath laying ceremony
The Office of Veterans and Military Services will be hosting a Memorial Day Wreath Laying Ceremony on Friday, May 26 at 12 pm. The ceremony will be held on the front lawn of Morrison Hall. All are welcome!
ANNUAL VETERANS DAY LUNCHEON
Each year the Office of Veterans and Military Services hosts a Veterans Day Luncheon in honor of all SUNY Orange faculty, staff, and student veterans.
Veterans Day Luncheon November 2016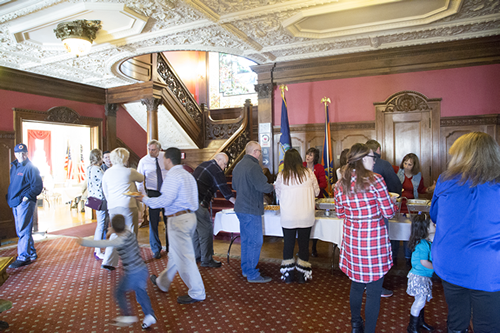 "stand up for veterans" Event
On May 2, 2015, SUNY Orange hosted a "Stand Up for Veterans" event. This was a collaborative, community-based effort that provided access to employment, education and community resources to address the needs of veterans and their families. The event included a veterans-only hiring fair, health screenings (physical wellness, vision and more), assistance for veterans to register their DD-214 with the Orange County Clerk's Office, benefits assistance, access to social and community resources, college admissions and family activities.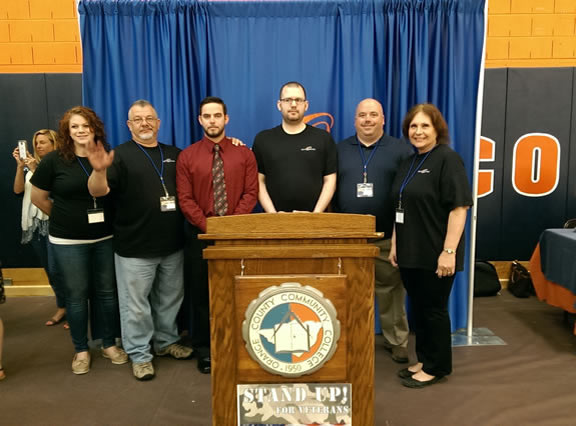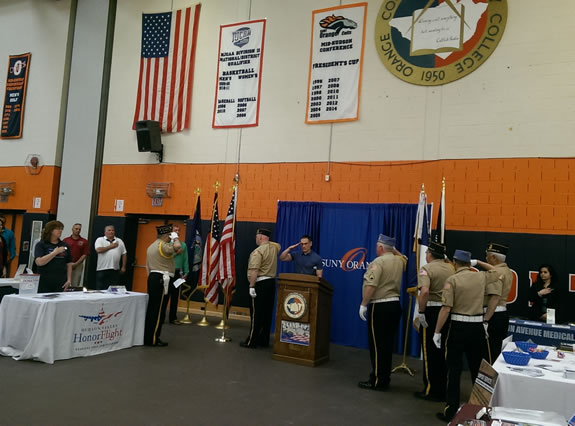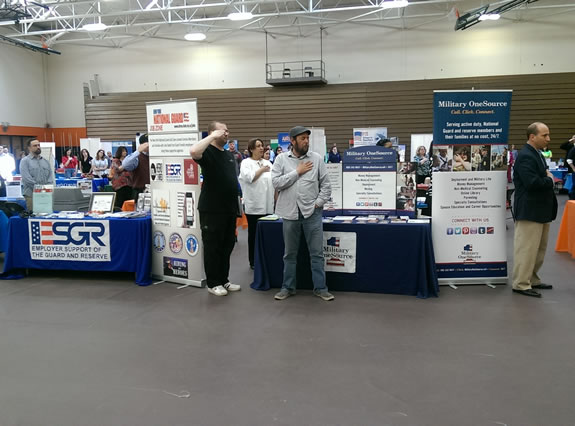 VETERAN'S Club MEETINGS
We are looking for new members! The club is open to students who are Veterans, Reservists, National Guard Members, and dependents and spouses of veterans. If you are interested, please join us for one of our upcoming meetings at either campus.
Meetings
Time: 11:00AM - 12:00PM
Location: Veterans Resource Room, First floor Shepard Student Center, adjacent to Dining Hall
Dates: Fall 2016: Every Tuesday
Time: TBA
Location: TBA
Dates: TBA
We look forward to meeting you!
Veterans club Student Newsletters
Below are links to a student newsletter created by the members of the Veterans Club.  Should you have any questions or would like to get involved, you can contact the club members at veteransclub.sunyorange@gmail. com.
Club Trip to Army game at West Point
Club Club Casino Night Fundraiser for the Wounded Warrior Project