Nursing Students Volunteering on Vaccination Front Lines
February 15, 2021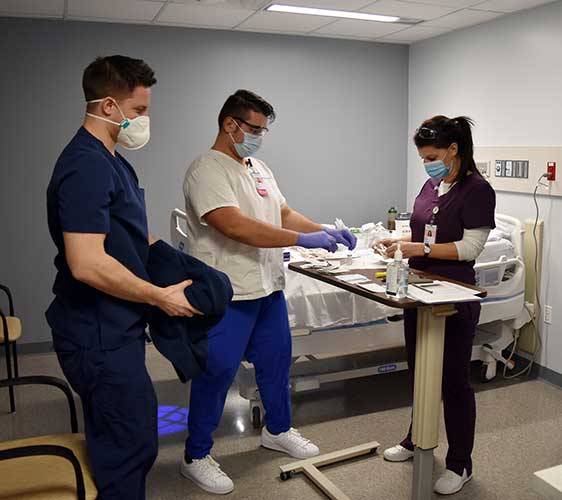 MIDDLETOWN, N.Y. – SUNY Orange nursing students have been volunteering at Hudson Valley hospitals to assist in the dispensing of available COVID-19 vaccines, lending their skills in support of their community while at the same time gaining valuable additional experience in working healthcare settings.
The College's nursing students have volunteered at Montefiore St. Luke's Cornwall in Newburgh, as well as at the following Westchester Medical Center Health Network sites: Bon Secours in Port Jervis, Good Samaritan in Suffern and St. Anthony's in Warwick.
"Thanks to our local hospitals, our students have been given the opportunity to volunteer at this very important time as our communities fight back against the COVID-19 pandemic," said Pat Cal, chair of the College's nursing department. "These experiences, which include dispensing the vaccine and providing additional support functions for caregivers and patients at the vaccination sites, allow our students to gain valuable skills, enhance their confidence and further prepare them for the settings they will encounter when they leave the College."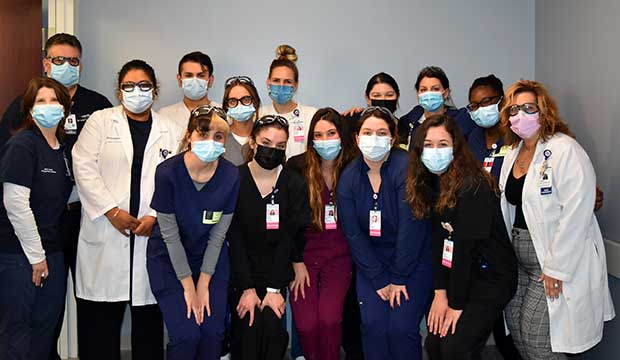 SUNY Orange nursing students recently were joined by Margaret Deyo-Allers (right), chief nursing officer and vice president for patient services at Montefiore St. Luke's Cornwall in Newburgh, during one of the hospital's recent COVID-19 vaccination distribution sessions. The College's second-year nursing students are volunteering at several vaccination sites in the Hudson Valley to help support their community, gain valuable experience and prepare for their nursing career. (photo courtesy of Montefiore St. Luke's Cornwall)
Are you ready to write your story?