Employees Receive SUNY Chancellor's Awards
May 17, 2021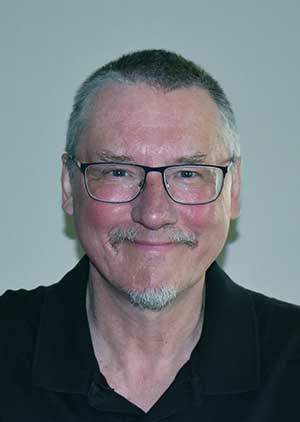 MIDDLETOWN, N.Y. – SUNY Orange political science professor Paul Basinski (left) has earned a 2021 State University of New York Chancellor's Award for Excellence in Faculty Service and communications officer Mike Albright has received a Chancellor's Award for Professional Excellence.
The Chancellor's Award is the highest honor regularly bestowed upon community college personnel within the State University of New York. Basinski is the chair of the College's Global Studies Department and president of SUNY Orange's Shared Governance enterprise, while Albright coordinates the College's marketing, public relations and communications efforts.
"Professor Basinski and Mr. Albright are true embodiments of excellence in their fields in any year," said Dr. Kristine Young, SUNY Orange president. "But given the academic year just concluded, they are the highest exemplars of devotion to serving students and the community college mission. Both were indefatigable.
"In addition to his teaching, department chair responsibilities, and countless other college involvements, Paul found time and energy to constantly assess the College community's voice as we navigated an ever-changing pandemic. With this shared governance cap, Paul authentically and honestly partnered with administration to work toward the best possible solutions for students and shared governance members on an almost daily basis," Young added.
"In the same vein, Mike's honed skills as a communicator were needed on an almost hourly basis throughout the academic year. Always on call, always positive and ready to work, Mike not only clarified the many complex communications of the year, he emerged as a leader in shaping the coherent delivery of all of our communications," Young continued. "While Paul and Mike were nominated in advance of the 2020-21 academic year, no other year could have displayed their value to the SUNY system and to SUNY Orange more profoundly than this one."
Basinski is concluding his 35th year in higher education, with the past 20 of those years teaching at SUNY Orange. He was named chair of the Global Studies Department in 2007, and immediately set about to establish a College-wide Global Initiative designed to bring scholars, students, topical experts and community members together in a yearlong examination of a topic or geographical region of the world. Since then, SUNY Orange has hosted Global Initiative programming related to Latin America, sustainability, Asia, Africa, water, global health and confronting racism in America.
He is concluding his fifth year as president of Shared Governance. He also has served on numerous committees throughout his tenure, including the Committee for Institutional Diversity and Equity, the Planning and Budgeting for Institutional Effectiveness Committee, and the Cultural Affairs Committee. He has been the advisor to student clubs; lectured for the Encore program, which offers short-course topics for members ages 55 and older; and has coordinated international trips for students, faculty and community members.
Basinski, who has also been a professor at Fort Hays State University (Hays, Kan.) and Hillsdale College (Hillsdale, Mich.), earned both his bachelor's and master's degrees from SUNY Buffalo, and has completed doctoral coursework at both SUNY Buffalo and the University of Kansas.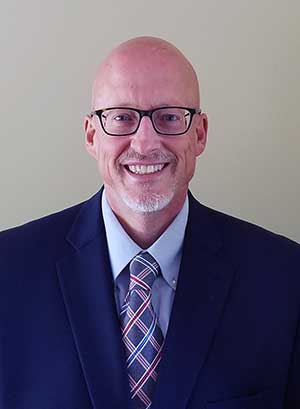 Albright, who joined the SUNY Orange staff in 2006, conducts the College's publicity and media relations, coordinates marketing initiatives, oversees website and social media efforts, directs the creation of publications, and collaborates with the Admissions staff on student recruitment. He also has edited numerous internal and external institutional documents.
He developed and manages twice-weekly e-newsletters for employees and students that are integral components of the College's internal communications efforts. He directed a recent redesign of the SUNY Orange website and implementation of a content management system, and is collaborating with the ITS staff to convert the College catalog to a digital format. He serves as the College's Electronic and Information Technology (EIT) Accessibility officer; is a member of the President's Cabinet, Emergency Management Team and COVID Response Team; assists in governmental relations communications; and is a member of the Board of Trustees' committees on policy and enrollment management.
Albright earned his bachelor's degree in mass communication, with concentrations in journalism and public relations, from Bloomsburg University (Bloomsburg, Pa.). Prior to arriving at the College, he spent 16 years in the Athletic Communications Office at the United States Military Academy (West Point, N.Y.).