SUNY Orange Chemistry Student Wins ACS Recognition Award
May 11, 2023
MIDDLETOWN, N.Y.-­ SUNY Orange student Meg Bechtle was named a winner of the American Chemical Society (ACS) College Recognition Award during an Undergraduate Research Symposium at Bard College on April 21.
The ACS College Recognition Award is presented for excellence and outstanding performance in the field of chemistry to one second-year student (community college) or one fourth-year student (four-year university) at each college in the Mid-Hudson region.
Bechtle, a graduate of Minisink Valley High School in Slate Hill, already had a general interest in chemistry before graduating. Thanks to her chemistry courses at SUNY Orange, her love of chemistry was fully sealed.
"In high school I took General Chemistry, and realized I liked chemistry. Then, when I came to SUNY Orange and took Organic Chemistry I realized: WOW, I actually really like chemistry" Bechtle said. "It was Dr. (Dustin) McCall. He made the subject so interesting for me by diving into it perfectly. I was already interested in the subject, but he made it more interesting for me"
When asked about what this award means to her, Bechtle found that the importance comes down to one word: recognition
"This award makes me feel recognized. In high school you don't really get recognized for things academically in this way. The fact that I received this award, it's recognition that I'm doing well and I can continue to do well."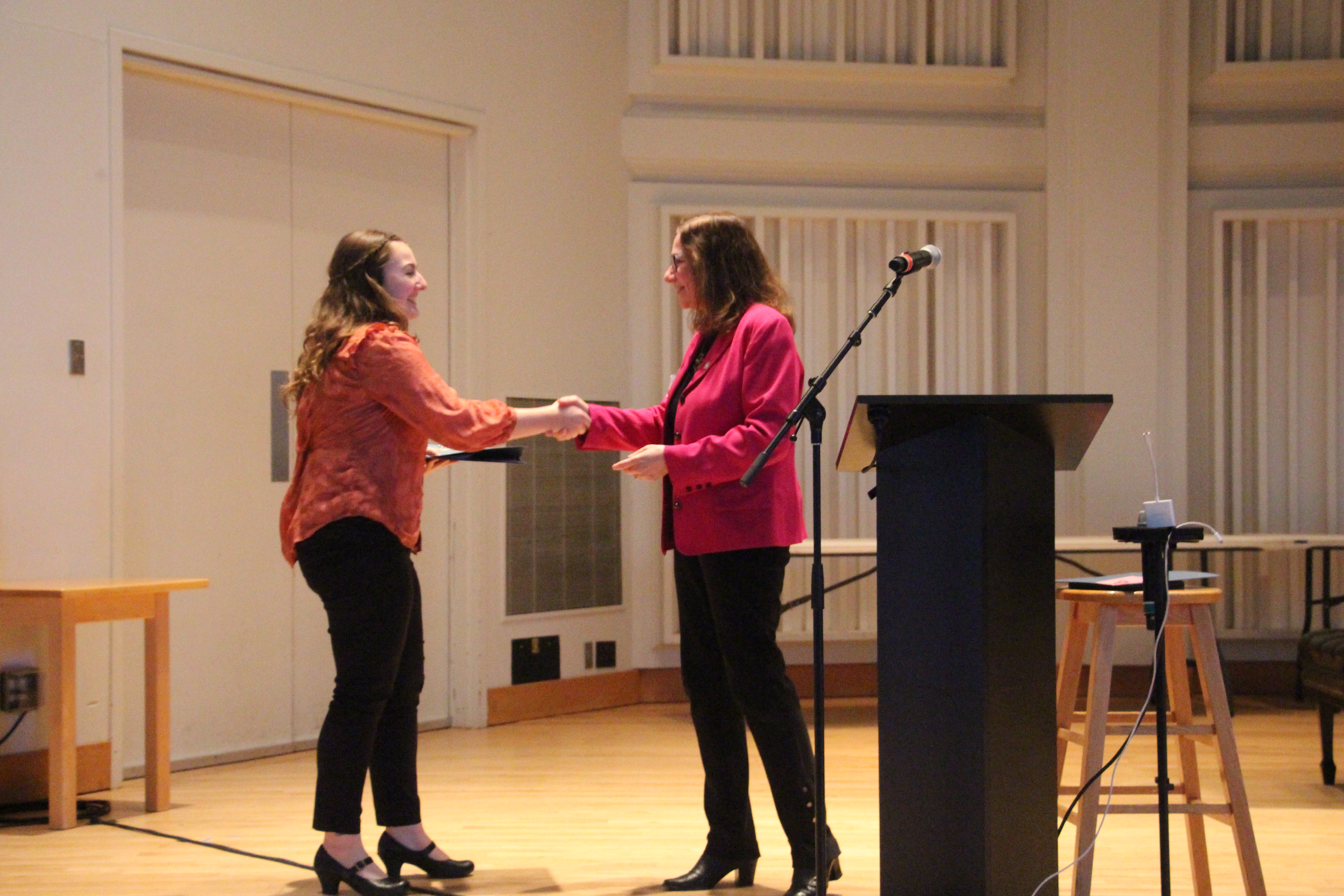 After graduating this Spring, Bechtle will be attending Binghamton University for the Fall 2023 semester where she will be majoring in pharmaceutical sciences; a program that combines her goals, ideals, and passions.
"I've always wanted to be in the medical field, so I found something that has chemistry in the medical field, which lead me to pharmaceuticals."
When she is not in the lab or studying, Bechtle holds a part-time job during the semester and a full-time job during the summer. She spends any free time playing video games and hanging out with her dogs, chickens, and guinea pig.
More about the American Chemical Society
Founded in 1876 and chartered by the U.S. Congress, the ACS are one of the world's largest scientific organizations with more than 173,000 individuals in our global community across 140 countries. Their mission is to advance the broader chemistry enterprise and its practitioners for the benefit of Earth and its people. Their vision is to improve all people's lives through the transforming power of chemistry. Learn more at https://www.acs.org/