Spring Enrollment Up 4.92%, Sixth Highest Among SUNY CC's
May 15, 2023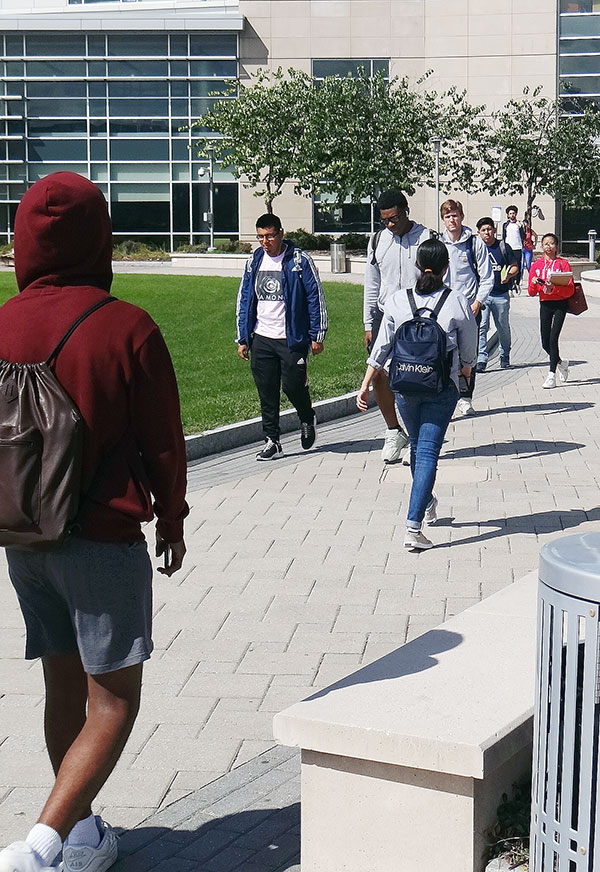 When the final numbers were tallied for the Spring 2023 semester, SUNY Orange saw a 4.92 percent increase in enrollment by headcount, the sixth highest year-over-year percentage jump among the 30 community colleges within the State University of New York (SUNY).
Data supplied by SUNY indicated that exactly half (15) of the system's community colleges posted enrollment gains from Spring 2022. Overall, the sector's enrollment rose by .97 percent, settling in at 141,161, while SUNY Orange's headcount increased by 214 students (from 4,135 to 4,349), the fifth highest headcount improvement among the 30 community colleges.
"It is encouraging to see that more students returned to our community college classrooms statewide this Spring," said Dr. Kristine Young, SUNY Orange president. "Half of our institutions saw more students, and if the trends we are seeing now hold firm through the summer and fall, I'd expect many more of our sister community colleges within SUNY celebrating gains a year from now as more and more families find ways to return to higher education.
"As for SUNY Orange, I'm proud of the entire College's efforts to support our students. We've introduced new degree programs like Web Development and Healthcare Administration over the past two years, we've expanded student support programs to help promote success in the classroom, and we're fine-tuning course offerings so students can learn online or in person in ways that best suit them," Young added. "We've also capitalized on our PROSPERAR programming, which we developed with a Title V grant from the federal government, to support our implementation of guided pathways principles that help students find their academic path earlier in their time with us, and support them so they can remain on that path to graduation and beyond."
Registrations for SUNY Orange summer courses are trending significantly higher, more in line with 2021 enrollment numbers following a very difficult summer a year ago. And, very, very early Fall semester registration numbers, comprised mainly of continuing students at this point in time, are ahead as well.
"I'm thrilled to see more students in our classrooms, and even more pleased to interpret our strong early summer and fall numbers mean more of those students who stepped away from us during COVID now may feel more comfortable returning to our campuses as the pandemic wanes," Young added.
Enrollment surged this Spring among Hispanic students (an increase of 12.9 percent), Asian students (a 10.5 percent jump) and African American students (increase of 10.2 percent). Male enrollment increased by 10.5 percent and first-time students surged 10.7 percent).