Morgan Earle to Lead Cannabis Workforce Program
August 24, 2023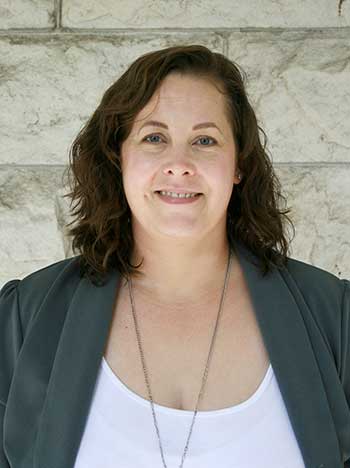 MIDDLETOWN, N.Y. – As the lead college for a recent grant obtained by the Hudson Valley Education + Workforce Consortium (HVE+WC), a partnership of six Hudson Valley community colleges, SUNY Orange has hired Morgan Earle to coordinate the consortium's Cannabis Workforce Program.
In 2022, the consortium was awarded a three-year, $1 million grant by the State University of New York to support the emerging cannabis industry by providing project management, industry/business development, curriculum development, education and training, student supportive services, and outreach and marketing. Earle will collaborate with consortium members with a focus on developing and implementing an employer-driven sector strategy, and provide preference to serve populations that have been disproportionately impacted by the war on drugs (also known as cannabis prohibition).
Earle arrives at SUNY Orange after nearly two years at Hudson Valley Community Services in Poughkeepsie, where she served as program supervisor for Emily's Pantry and the Nutrition Outreach and Education Program. In that role, she audited the programs to ensure that they adhered to grant requirements and delivered results. She also conducted case conferences and built ongoing community relationships to assure the programs were successfully linked with partner organizations.
She has additional experience as a program coordinator for the Field & Fork Network in Buffalo, Jamaica Feasts manager for the Queen's Library and job placement specialist at The Door – A Center of Alternatives in New York City. Earle earned a bachelor's degree from Lake Superior State University, along with a graduate certificate in social entrepreneurship and a master's degree in social and public policy, from SUNY Empire.
Designed as a "hub and spoke" partnership model with SUNY Orange being joined by Dutchess, Rockland, Sullivan, Ulster and Westchester community colleges as partners, the consortium's project scope will be concentrated along the Hudson Valley region's Rt 17/I-86, I-84, I-87, and I-684 highways with a particular focus on serving communities identified as Opportunity Zones. This "Cannabis Corridor" is bustling with employer investments that will provide significant economic impact to the Hudson Valley region and will help ensure that the region's cannabis businesses have what they need to be competitive, including a well-educated and talented workforce.
The HVE+WC will create career pathways for the seed-to-sale lifecycle by aligning cannabis education, training programs and services to a full continuum of skill development strategies, with multiple entry and exit points. Each institution will focus its efforts on a sector of the industry.
For more information, contact Earle at morgan.earle@sunyorange.edu or by calling (845) 341-9085.