Nursing Grads Achieve Outstanding Licensure Exam Rates
November 9, 2023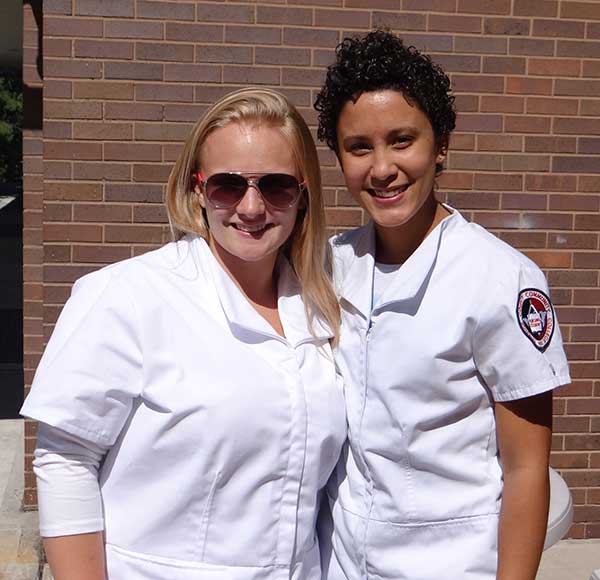 MIDDLETOWN, N.Y. - Recent graduates from the SUNY Orange nursing program far outpaced state and national averages for pass rates on the National Council Licensure Examination (NCLEX), with 92.3 percent of the College's alumni who took the exam in 2023 passing on the first attempt.
In total, 108 of 117 graduates from the 2022-23 academic year passed their first attempt including all 16 (100%) of the Middletown evening program cohort. The Middletown day graduates posted a 96% (50 of 52) and 85.7% for Newburgh campus graduates (42 of 49).
The national pass rate for associate degree programs was 90 percent while the New York State pass rate was 85.6 percent, according to the National Council State Boards of Nursing (NCSBN). Through the third quarter, pass rates for all programs, including bachelor's degree graduates, were 84.5 percent in New York and 88.6 percent nationally.
"I applaud our graduates for their great work in our program, and their commitment to preparing and succeeding on the NCLEX exams," said Dr. Patricia Russell, chair of the College's nursing department. "I also credit our success to having a dedicated team of faculty who work together in providing students with an exceptional nursing education."
"This is extraordinary news," said Dr. Kristine Young, the College President. "We are so proud of our students and of course the faculty and staff who envision and support this success. Amazing."
The NCLEX is the national nursing licensing examination and is designed to test the knowledge, skills and abilities essential for the safe and effective practice of nursing at the entry level. A passing grade means the graduate is licensed to practice nursing within the state where the test was taken.
Accredited by the National League for Nursing, the SUNY Orange nursing program enjoys a rich history and a six decade tradition of caring. In 1952, Orange County Community College became the first college in the nation to offer a two-year associate degree program in nursing. The College offers students the opportunity to pursue a nursing degree either through a daytime program or evening-based program on the Middletown campus, as well as a daytime program solely on the Newburgh campus.