Blue Velvet to be screened
Friday, 1 November, 2019
7:15 PM
Otherwise legendary filmmaker David Lynch bombed in 1984 with his feature, Dune. On Friday, November 1st, come experience his comeback with the classic mystery, Blue Velvet. One of the most iconic films of 1986, Blue Velvet has stood the test of time well beyond many of its contemporaries. The screening will be held in Harriman 111 Film Theatre at 7:15pm; it is a free event that is open to the public.
Following the critical and commercial failure of Dune, Lynch returned to his psychological and neo-noir roots. Defying film archetypes, Blue Velvet has become the subject of numerous academic analyses tapping into the themes of innocence, ambivalence, sexuality, and feminism that have been drawn from the narrative of the film. However, regardless of its role in film criticism, Blue Velvet is a passionate, yet intriguing look at the complex mind of a controversial filmmaker who nonetheless received an Oscar nomination for directing in 1987. The film was originally rated "R" in its theatrical cut.
The film follows the story of Jeffrey Beaumont, a young man who finds himself at the center of a criminal mystery, and a possibly deadly relationship. Blue Velvet stars Kyle MacLachlan, Isabella Rossellini, and film legend Dennis Hopper, who won best supporting actor from the Los Angeles Film Critics Association Awards and the National Society of Film Critics Awards for his performance. Fans of Bobby Vinton will recognize the title of the film, Blue Velvet, named for his hit 1963 song.
The film will be introduced by 2019 SUNY Chancellor's Awardee for Student Excellence David O'Keefe whose research specialty is film and major is new media. A post-screening discussion will follow.
Blue Velvet marks the third installment in a Friday night series entitled
"Lost in Cinema: From Summer Camp to Outer Space".
On January 24, 2020, the film presented will be the cosmic horror, Alien, the final film in this series.
Harriman Hall is located at 8 East Conkling Avenue on the Middletown campus of SUNY Orange. Free parking is available on street and in college parking lots.
For more information, contact cultural@sunyorange.edu, or (845) 341-4891, or check out the SUNY Orange website at: www.sunyorange.edu/culturalaffairs.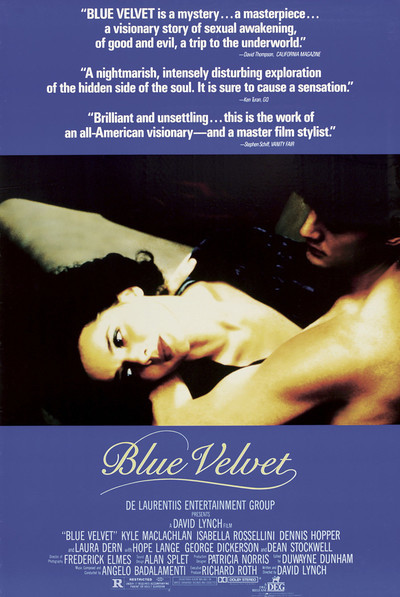 Contact:
Dorothy Szefc

Phone: 845-341-4891
Website: Click to Visit