Center for Student Involvement
CSI Virtual Office Hours
The Center for Student Involvement will not hold office hours from December 14 - January 1 and will resume them on January 4, 2021.
The Center for Student Involvement will be hosting a virtual office hour every weekday from 10am-11am. Feel free to stop by if you have questions, ideas or are just looking for more information about our programs. Students are welcome to "drop in" to our Zoom waiting room between 10am and 11am at:
https://sunyorange.zoom.us/j/98688618823
Meeting ID: 986 8861 8823
Once in the waiting room, please be patient. A member of the CSI staff will bring you into the Zoom session as soon as they are available.
If you have any questions for the Center for Student Involvement, please email us at studentinvolvement@sunyorange.edu as we have limited access to the office and phones. Check out the Board of Activities Events for our virtual programs! Also, follow BOA on Twitter and Instagram @BOASUNYOrange for details on our programs and contests. Follow the Center for Student Involvement on Instagram and Twitter @sunyorangecsi for virtual updates on activities, clubs and more. Virtual office hours coming soon.
---
The Center for Student Involvement coordinates the development of programs and co-curricular experiences on both campuses to foster student learning and enrich the quality of campus life and the students' collegiate experience.
The Center for Student Involvement provides opportunities for interaction, understanding and involvement between individuals and groups from diverse backgrounds.
The department's programs are designed to complement the academic curriculum and enhance the educational experience of the students through involvement in social, cultural, intellectual, recreational and governance programs.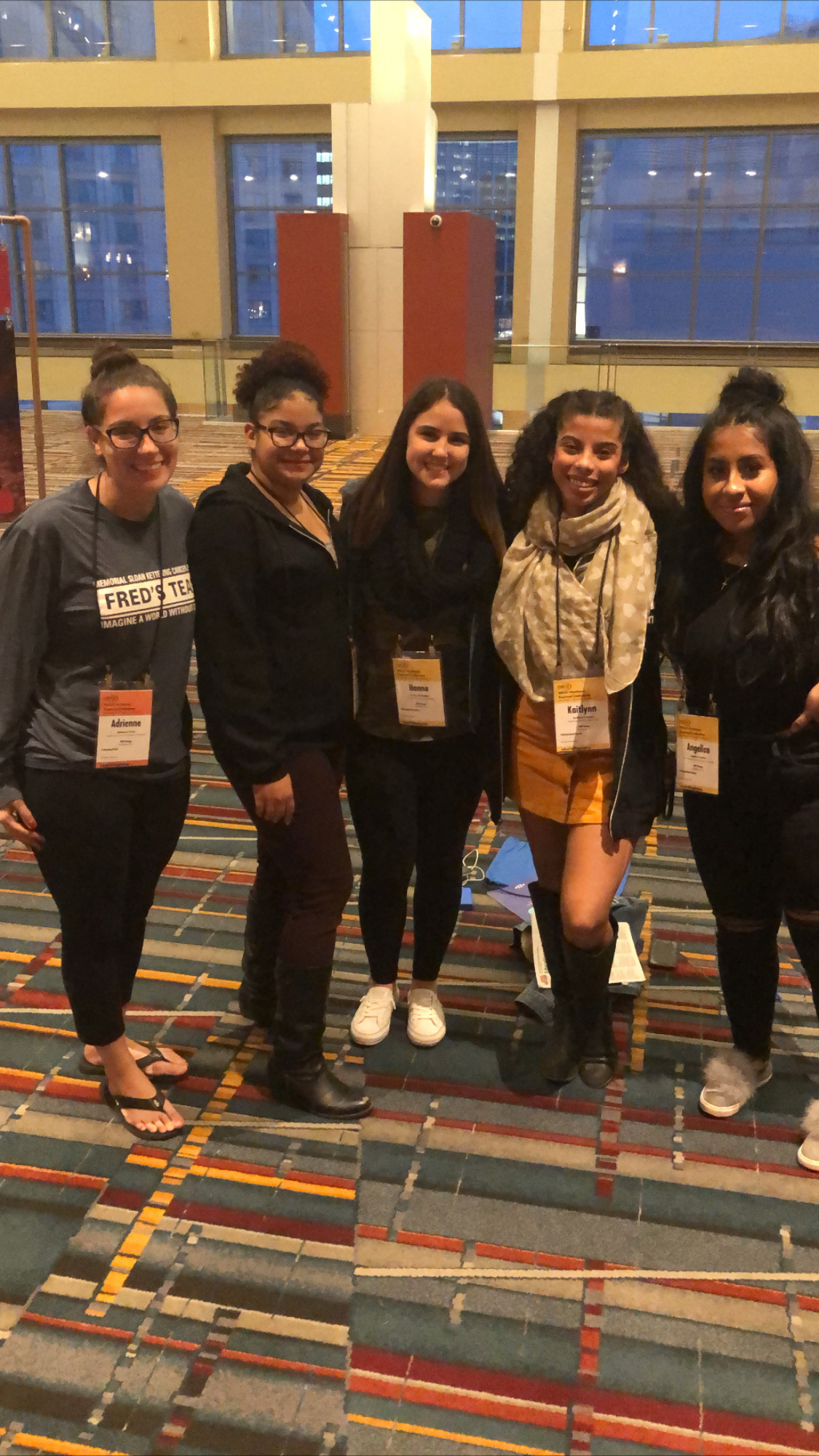 Members from Middletown and Newburgh, Board of Activities attend NACA Conference.
Are you ready to write your story?