International - Nonimmigrant Students
Application Deadlines
All application forms should be received by the Office of Admissions on or before the following dates:
March 1st

for all Summer Sessions (only for domestic transfers)
June 1st

for the Fall Semester beginning in August
October 1st

for the Spring Semester beginning in January
Student Immigration Status (F-1)
The Form I-20 (application for F-1 student immigration status) CANNOT be sent to you until you are officially accepted as a matriculated (degree-seeking) student at SUNY Orange. All admissions paperwork must be submitted and all requirements met (see items 1-7 below) BEFORE the deadlines above. International students must be enrolled as full-time students (12 or more credit hours) each semester to maintain F-1 status.


1. Submit Application
Apply online
Pay $30 application fee
Submit all necessary
forms/requirements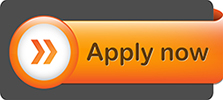 2. Submit Secondary School Transcripts
You must have the equivalent of a U.S. High School Diploma to be accepted to SUNY Orange.
Send us original or officially certified copies of your high school/secondary school credentials (including grade/mark sheets, examination scores, certificates and diplomas). Original documents will be returned to you.
If the original documents are not from an English speaking Country or province, the credentials must be translated course-by-course into English by either your National Consulate* or a recognized official translation agency* with their seal of authenticity and accuracy. We suggest Educational Credential Evaluators (www.ece.org)*. Personal translations cannot be accepted.
*Please note that there may be an evaluation/translation fee.
3. Submit University or Post-Secondary Transcripts
Students who have completed college course work outside the United States must submit a course-by–course evaluation report prepared by a member of the National Association of Credit Evaluation Services (www.naces.org)*. SUNY Orange will not review University coursework without a course-by-course evaluation report.

If you are currently in the United States studying on a student visa (F-1), and wish to transfer to SUNY Orange, you must also bring the Transfer Student Form to your international adviser to complete and fax to the SUNY Orange Office of Admissions at 845-342-8662.
*Please note that there may be an evaluation/translation fee.
4. TOEFL Exam
Each application to SUNY Orange must present positive evidence of proficiency in the English language. If your native language is not English, you must take the TOEFL (Test of English as a Foreign Language)*. One of the following minimum scores is required:
The Internet-Based TOEFL (IBT) - 73


The Computer-Based TOEFL (CBT) - 200


The Paper-Based TOEFL (PBT) - 533
*The score reports must be mailed directly from the testing service.
5. Submit Forms
Downlaod and complete the following forms in English as instructed (These forms will download off the
www.suny.edu
website):
This form must be notarized/certified. You must show evidence of sufficient financial support (at least $22,000 U.S. dollars) for one academic year. Please be aware that the same amount will be needed for the second year of study (See Estimated College Costs form below). Remember to attach all required verification on the statement form.

-It is highly recommended that you retain a notarized/certified copy of the completed SUNY Financial Statement to present to the USCIS Official at the U.S. Embassy along with your student visa application. Check with the U.S. Embassy for information on the required SEVIS fee.

-All tuition and fees must be paid in full at the time of registration, which is done in-person. You may choose to download the SUNY Orange Estimated Costs for International Students.

-International Students are subject to the non-New York State resident tuition rate. See section on Tuition, Fees, and Other Expenses for more information. F-1 students are not eligible for financial aid.
6. Immunization Requirements
All full-time students must comply with New York State Public Health Law Section 2165 which requires all students born on, or after January 1, 1957 to demonstrate proof of immunity to measles, mumps and rubella. You will receive additional information regarding the above should you be accepted to SUNY Orange.
7. Placement Testing
All accepted students to SUNY Orange must take a placement assessment (cost is $25) in English (writing and reading skills) and Mathematics. Students will be required to take this assessment upon their arrival at the college and before enrolling in any courses. To register, click here.
Semester Information
Fall Semester: August-December
Spring Semester: January-May
Summer Semester: May-August


Housing Information
SUNY Orange does not have dormitories or any other approved housing. Students who choose to live in the Middletown area will have to assume the responsibility of finding their own accommodations and making rental arrangements. If you plan to look for housing in the area, we strongly recommend that you begin your search 4-6 weeks in advance of your starting semester.
Students with Tourist Visas (B-1, B-2)
U.S. Immigration Law states that anyone who arrived in the United States on a Tourist Visa on or after April 12, 2002 are not permitted to enroll for a full course of study.
**For additional information regarding international admission, please contact Maynard Schmidt, Director of Admissions & Recruitment, at Maynard.Schmidt@sunyorange.edu.**
Are you ready to write your story?