Hot Pink Getaway ~ a solo art exhibit of oils ~
Tuesday, 1 February, 2022
All Day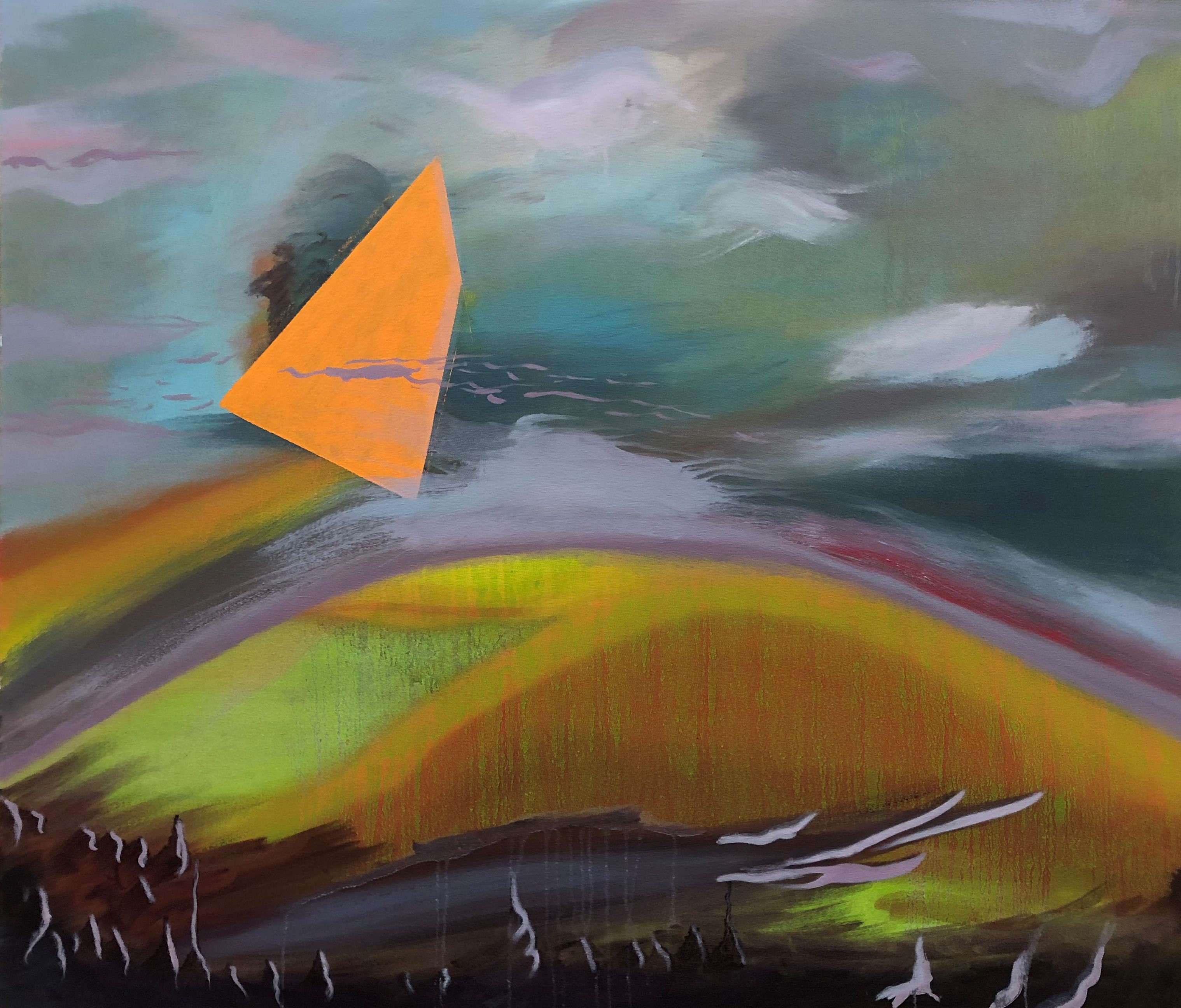 If you have not yet viewed  Hot Pink Getaway ~ a solo art exhibit of oils by Andrea Pacione ~, come on Wednesday, March 2 between 5 and 7pm for Open Date for visitors. The innovative and bright art show is on view in the Mindy Ross Gallery, Kaplan Hall, Newburgh. Kaplan Hall is located at the corner of Grand and First Streets, atop a bluff overlooking the Hudson River. The exhibit remains on view through March 7.
Andrea Pacione is a Surrealist-Abstract artist who definitely is not afraid of color.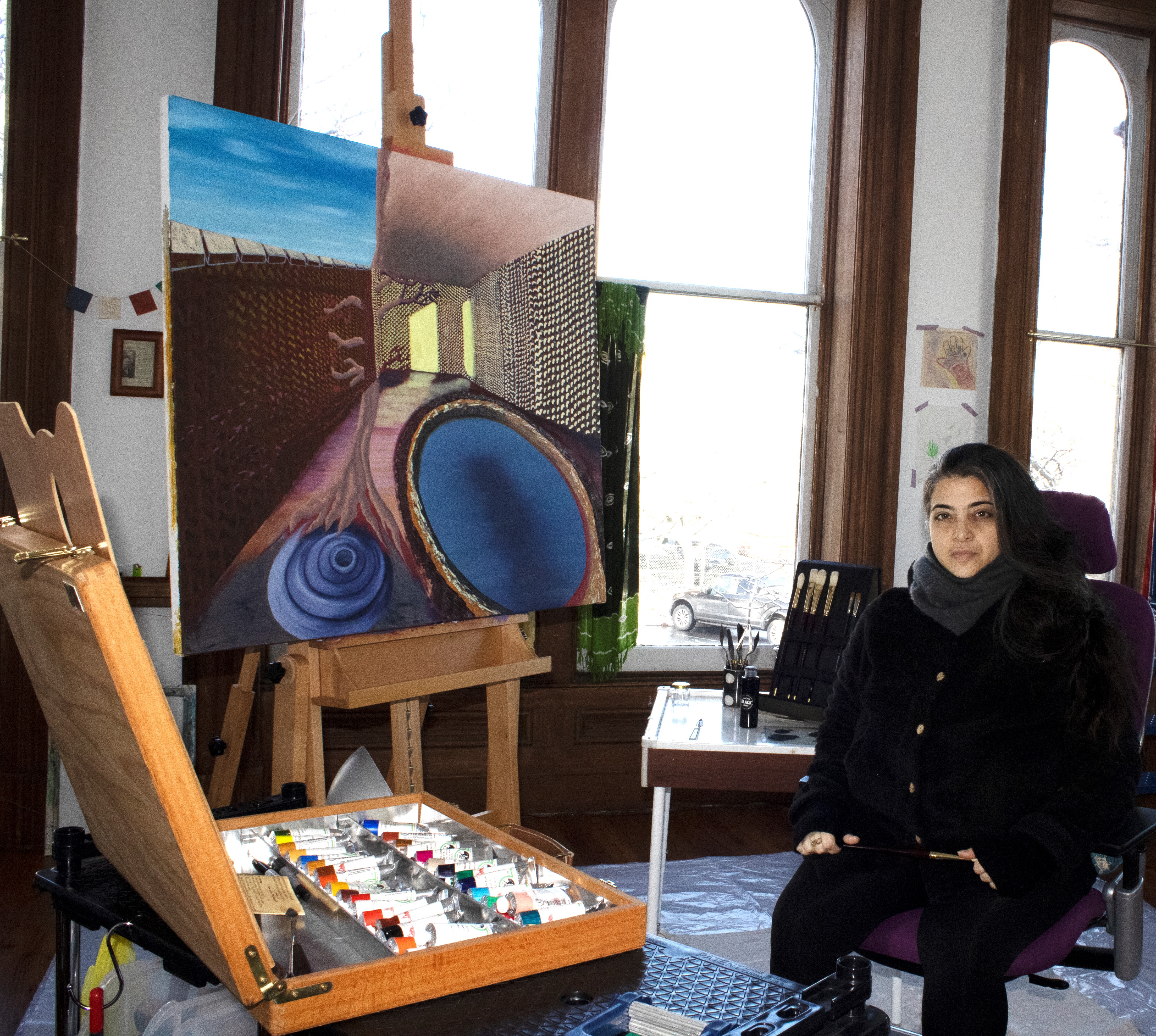 Paintings in oils on large and medium-sized canvases comprise the selection of works that are a hybrid of abstract and recognizable shapes, many in bold colors set within gracefully unsettling dystopian landscapes, while others fascinate one's eyes with the tiny repetitive strokes and dots of color reminding the viewer of pointillism.
Pacione's style of sculpting, bending, and twisting paint to create doorways to the inner dimensions is an intriguing technique which draws the viewer to seek the details of the paintings as well as the broader overall scene.
Questions: cultural@sunyorange.edu
And www.sunyorange.edu/culturalaffairs
Art credits: Windsurfing ~ oil on canvas (top) and Prototype 3 ~ oil on canvas (below).