Education Department
Sharon Vogel, SUNY Orange Education Alumnae
"It's not just a college experience, but it's an experience...that's going to impact the children that we have (in our classes) some day."
SUNY Orange offers certification trainings for the New York State Education Department Dignity for All Students Act (DASA), Mandated Reporter (Child Abuse Identification and Reporting) and Intervention and Prevention of School Violence (SAVE). DASA training consists of one three-hour classroom session and one three-hour online session for a total of six hours. The cost is $75.00. Each session of Mandated Reporter and SAVE is two hours and the fee for each is $49.00. Pre-registration is required. For more information, dates, times and locations, or to register, call CAPE (Continuing and Professional Education) at 845-341-4890 or log onto www.sunyorange.edu/ce.
Programs
SUNY Orange offers a selection of programs for students pursuing varied careers in early childhood, elementary and adolescent education. Emphasis is placed on solid foundational knowledge in liberal arts as well as educational concept, theory, and application. In several courses, local field experiences enhance college classroom learning.
For those wishing to teach in preschools, child care, or own a business in early education, and NOT transfer to a four year school - click on the AAS and Certification in Early Childhood Development and Care. The college has an articulation with OUBOCES in which students in the Education Management Program may earn course credit for specific courses taken at BOCES after successfully meeting conditions of the college. Contact the Education Department for more information, or click on the link here for instructions for requesting the credit waiver.
For those pursuing a career teaching in a public school, and planning to transfer to SUNY New Paltz, or another SUNY school, click on JRTEP options for Birth through Sixth Grade or Seventh through Twelfth Grade.
For those choosing a career in public school teaching and transferring to a four year OTHER than SUNY New Paltz, click on the general Liberal Arts and Sciences degree in which you can specify your academic interest as Education Emphasis. For the three free electives in that course sequence you can choose some of the education courses listed.
For those interested in a teaching assistant position in a public or non-public setting click on Teaching Assistant Certificate.
For those who already have a bachelor's degree and want to pursue a NYS Teaching Certification, SUNY Orange is the place to begin. Log onto www.highered.nysed.gov/tcert†.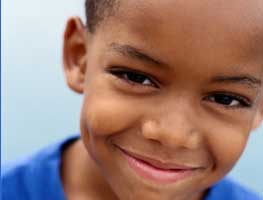 Dr. Katherine Sinsabaugh, Chair
(845) 341-4486
E-mail