Welcome to TRiO Student Support Services
Our Mission
The federally funded TRiO Student Support Services (SSS) Program is designed to identify and provide academic and personal support to qualified individuals. Eligible students qualify through either low income, a disability, first generation or a combination of all three categories. The objective of the TRiO SSS program is to increase student retention and graduation rates, and to facilitate a smooth transition and transfer to four year institutions with the ultimate goal of pursuing graduate work.
TRiO History
In the 1960's, President Lyndon B. Johnson's War on Poverty established The Educational Opportunity Act of 1964 with an experimental program known as Upward Bound. This was the first TRiO program with others to follow. Hence, TRiO programs were the first national college access and retention program to address the serious social and culural barriers to education in America. To date, TRiO has successfully supported thousands of students throughout their academic and personal journey leading to meaningful lives and careers. So, what are you waiting for? Come see and join TRiO today!
Also check out our Facebook page for more information and events!
Welcome to TRiO Video
Videos in English/Inglés (left/izquierda) and Español/Spanish (derecha/right)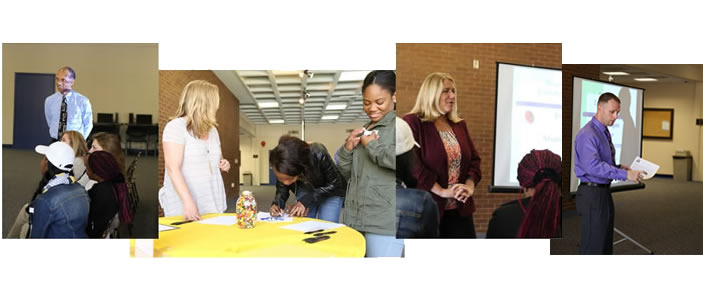 Contact:
Eric Hardwick
Director
Email