Arts and Communication
Are you looking to expand your artistic horizons?
Do you want to learn more about how to effectively communicate?
Would you like to build a sturdy foundation for your future?
If your answer to any of these questions is yes, you should strongly consider examining what the SUNY Orange Arts and Communication Department has to offer.
The Arts and Communication Department sponsors academic courses and programs that help prepare students for transfer to four-year colleges and for careers in art, communication, music and theater. We provide ongoing service and enrichment to the College and community by presenting a wide variety of cultural events and opportunities.
The College has produced many successful graduates from its music and visual communications degree programs who have either transferred to a four-year college or immediately found productive employment in a host of fields, including music composition, education, public relations, graphic arts and design, printing, illustration and communications.
---
"
At SUNY Orange I managed to succeed academically, develop my musical craft, and become actively involved in an array of extra curricular activities. The education, social life, leadership positions, and campus opportunities at SUNY Orange have all shaped me, not only into a well-versed and academically driven student, but into the teacher I would someday like to become. "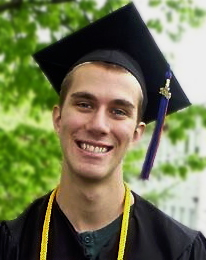 - Kody Andreas
---
As a SUNY Orange Arts and Communication student, you will...
Obtain an affordable, high-quality education.
Be afforded opportunities to perform or hone your craft as an artist.
Have more than 75 different courses at your disposal that will help you broaden your academic experience.
Learn from a diverse and experienced faculty committed to ensuring your success inside and outside of the classroom.
If you are unsure if a music, new media or visual communications degree is right for you, you may pursue a degree in the College's liberal arts (humanities) program. All of the courses offered by the Arts and Communication Department satisfy requirements for a liberal arts degree. In addition, many satisfy State University of New York (SUNY) general education requirements.
So, regardless of your academic path, you will find that the Arts and Communication Department has something for you. Please feel free to contact the department or an Admissions counselor for more information.
---
Calling All Musicians
If you are looking for a way to get involved in college life - or in your communi-and you truly love performing, you may want to take advantage of one of the College's many performance ensembles. These ensembles are comprised of students and members of the community who come together to share a love of music and performing. You will have the chance to participate - for credit or through our non-credit continuing education program - in our chorus, madrigal singers, orchestra, chamber ensemble, symphonic band or jazz ensemble. Auditions are required for all groups except the chorus.