Life, Still ~ functional pottery and larger scale original works
Monday, 28 October, 2019
8:00 AM - 9:00 PM
Alexis Tellefson is an entrepreneur-artist. She is the co-owner with Andrew Whiteman of Workshop Workshop, a ceramic studio and multi-purpose making space in Middletown and she is the designer/producer/maker for Tellefsen Atelier, a line of small batch wheel thrown pottery that focuses on simplicity, clean lines, and the natural texture of clay. Tellefson believes in the shift of focus towards consuming less, usefulness and purpose as evidenced in her works.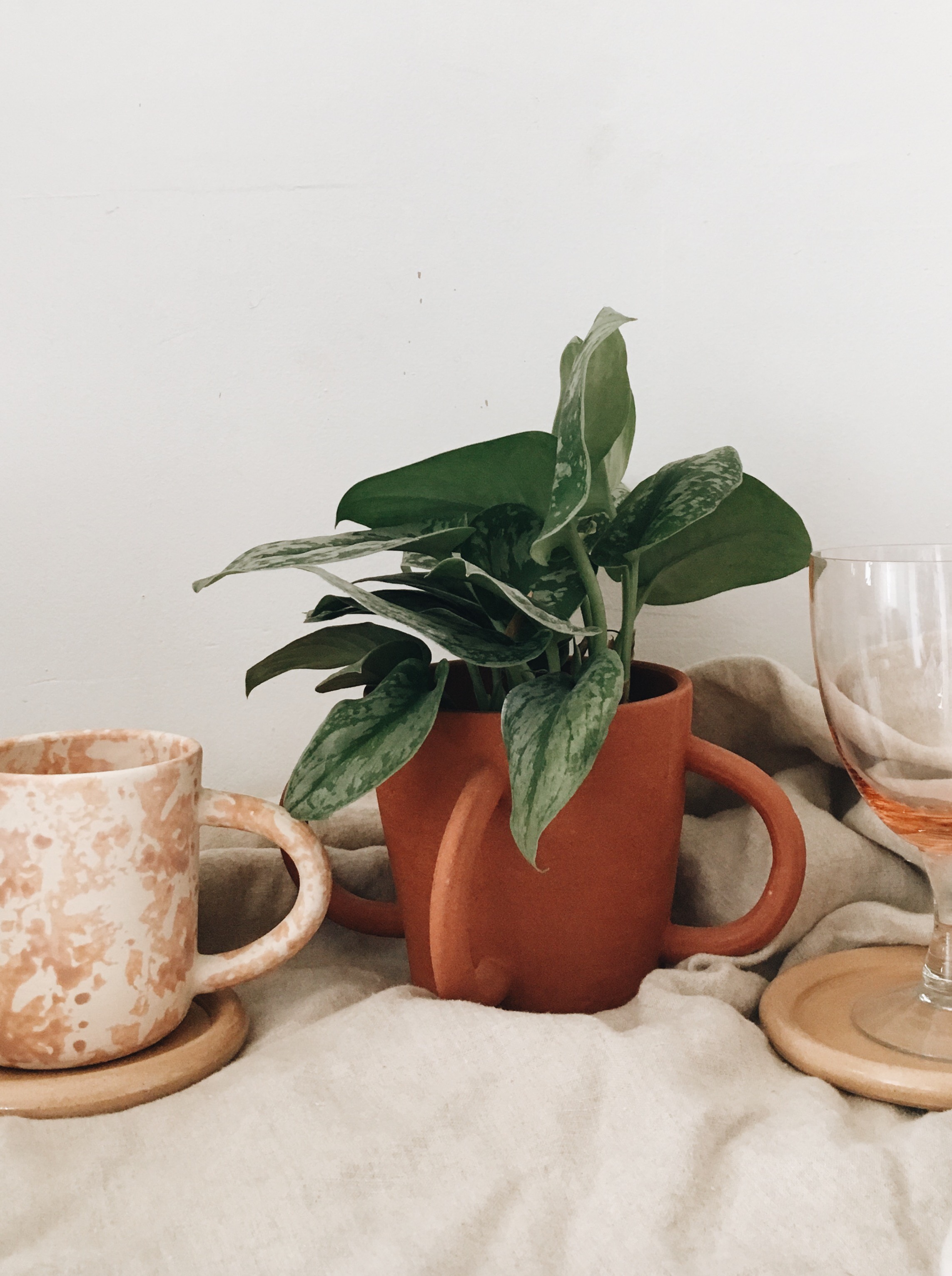 Her solo exhibit, Life, Still ~ functional pottery and larger scale original works demonstrates her beliefs through her creativity. The pieces on exhibit are utilitarian inasmuch as the cups and plates can be used in everyday living. The larger pieces including a small planter, vases, and urns are quite serviceable as well, but a bit more innovative in nature. She aims for these objects of daily use to be beautiful. Those on exhibit quietly prove this is possible and real.
Life, Still is on exhibit October 24 through November 25, 2019 in the Foyer of the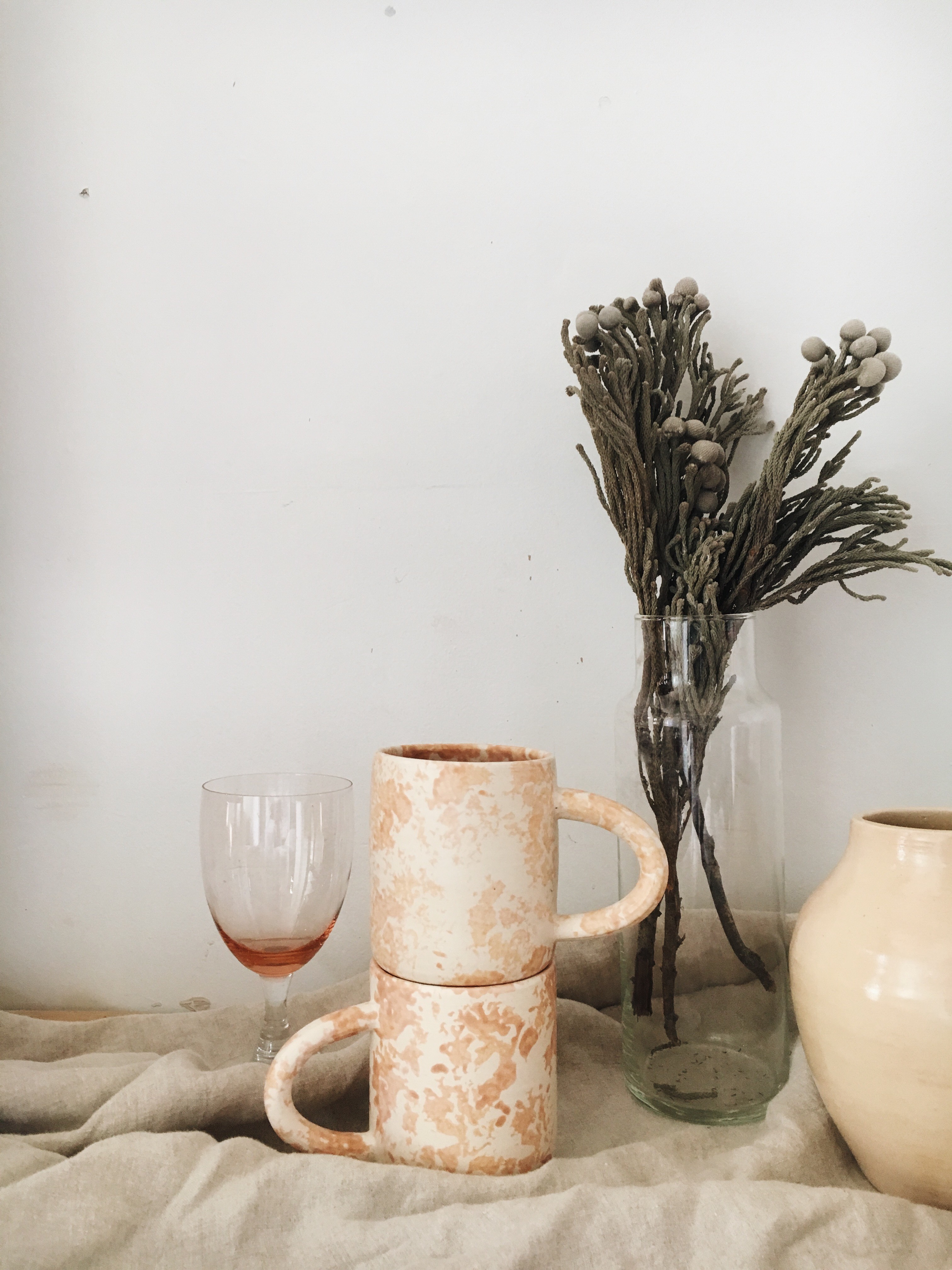 Mindy Ross Gallery at Kaplan Hall, in the glass vitrine cases which afford natural light and multi-directional viewing of the pieces. Gallery hours are 8am to 9pm Monday through Thursday and 8am to 6pm on Fridays.
Alexis Tellefson grew up in Middletown and went on to SUNY New Paltz where she received her BFA in Ceramics in 2013. In the studio she explains, she "wears many hats - curator, teacher, social media manager, graphic designer, sales woman, stylist, customer service rep - but my favorite of all is 'potter'."
The exhibit is free and open to the public. Kaplan Hall is located at the corner of Grand and First Streets, Newburgh with free, secure parking available in the parking garage entered at 73 First Street. Questions may be directed to cultural@sunyorange.edu. Website: www.sunyorange.edu/culturalaffairs
Images info from top to bottom: Alexis Tellefson, potter ~ mottled peach mug and Terra Cotta planter; mottled peach mugs and peach urn glazed stoneware; Alexis Tellefson.
Photos by Ellie Stover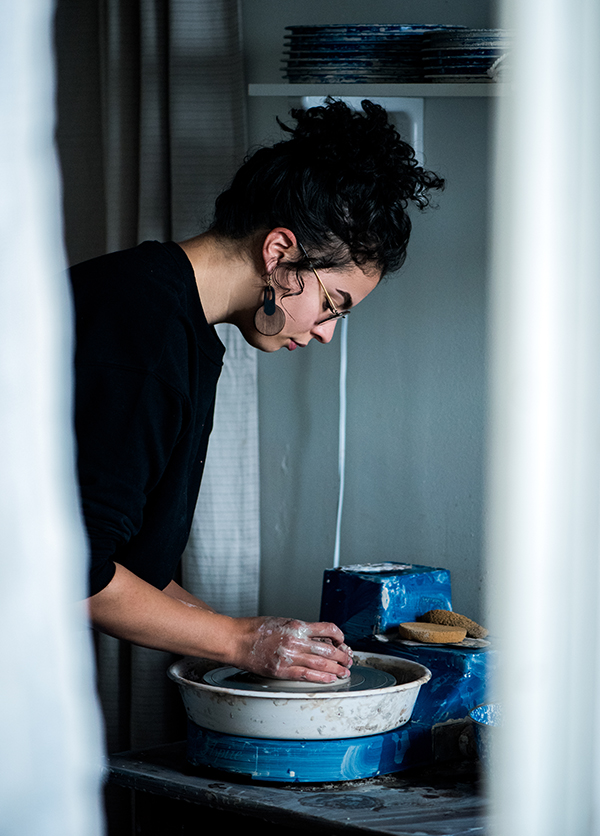 Contact:
Dorothy Szefc

Phone: 845-341-4891
Website: Click to Visit