Alien
Friday, 24 January, 2020
7:15 PM
On Friday, January 24th, join your fellow science-fiction and horror enthusiasts, as the perennial 1979 film,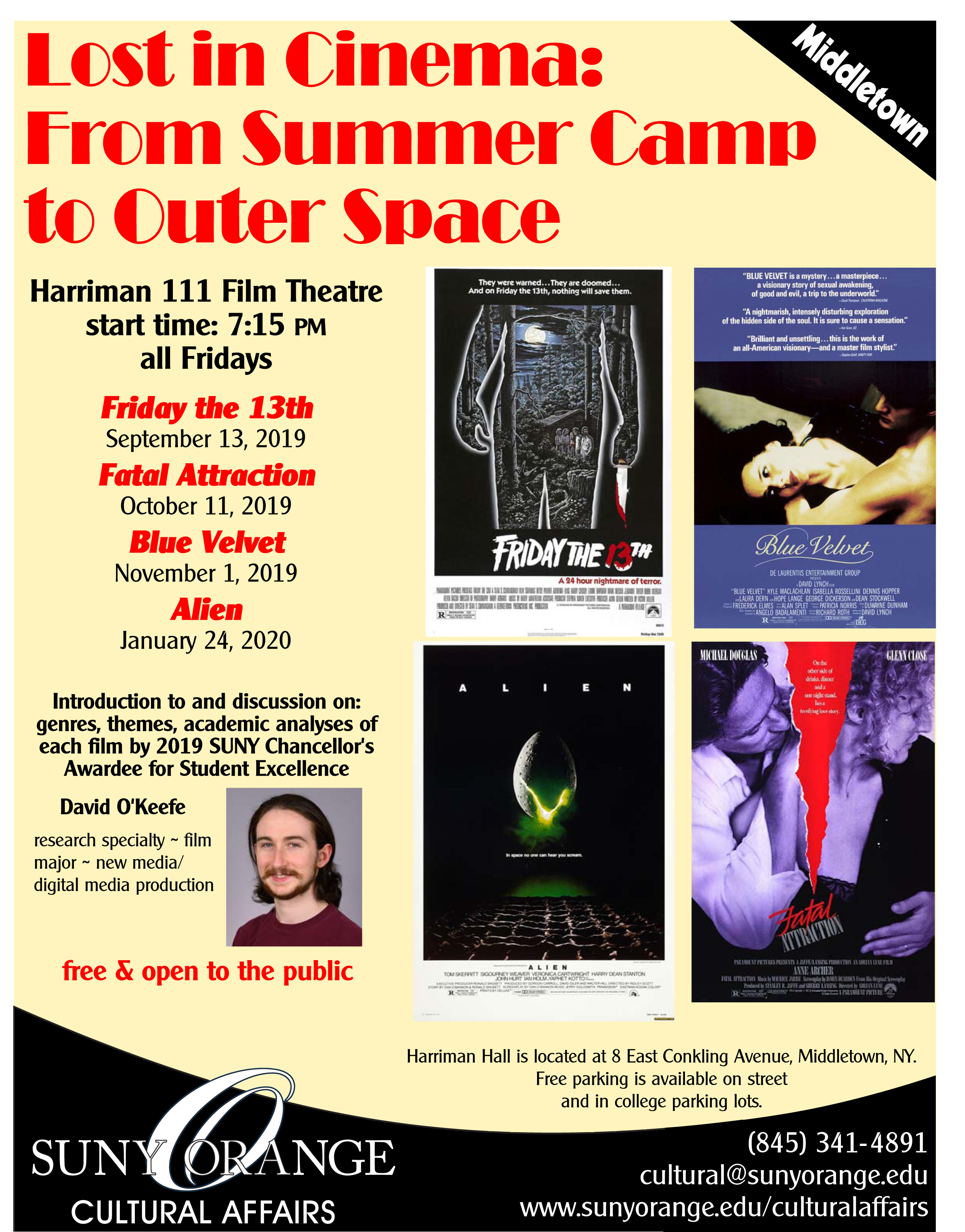 Alien, is screened. Directed by Ridley Scott, and written by Dan O'Bannon, Alien is regarded not only as one of the greatest science-fiction films, but one of the greatest films of all time. Come to Harriman 111 Film Theatre at 7:15pm for its screening, a free event that is open to the public.
Meshing together the original deep-space story from O'Bannon, with the Lovecraftian influence of H. R. Giger, Alien stands as one of the most striking films of its era. It has also become the subject of numerous academic analyses, and debate regarding the nature of Ellen Ripley (played by Sigourney Weaver), the eventual protagonist of Alien. Notably, George Faithful, PhD, of Seton Hall University, addresses this discussion in his 2016 paper, "The Evolution of the Female Hero in Apocalyptic Science Fiction Film of the Late Cold War." Some academics have argued that Ripley signified a major step forward for female representation in film, whereas others have argued that the context of Ripley's position in the film perpetuated traditional gender roles.
The themes of hubris, sexuality, and feminism, among others, have also been drawn from the narrative of the film. However, regardless of its role in film criticism, and its defining place in our cultural pantheon, Alien is disturbing, engrossing, and surprisingly introspective. The film was originally rated "R" in its theatrical cut. The film was awarded an Oscar for Best Visual Effects at the 1980 Academy Awards.
The iconic plot of the film follows the crew of the Nostromo, a deep-space craft, as they explore the geography of an unknown world. The film's 1986 sequel, Aliens, is also often considered one of the greatest films of its genre, and most certainly, one of the greatest sequels of all time. These two films led to the development of a multi-media franchise, which is still active today.
The film will be introduced by 2019 SUNY Chancellor's Awardee for Student Excellence, David O'Keefe, whose research specialty is film and major is new media.
Alien marks the fourth and final installment in a Friday night series entitled
"Lost in Cinema: From Summer Camp to Outer Space".
Previously screened were the films Friday the 13th, Fatal Attraction, and Blue Velvet.
Harriman Hall is located at 8 East Conkling Avenue on the Middletown campus of SUNY Orange. Free parking is available on street and in college parking lots.
For more information, send an email to cultural@sunyorange.edu, call (845) 341-4891, or check out the SUNY Orange website at: www.sunyorange.edu/culturalaffairs.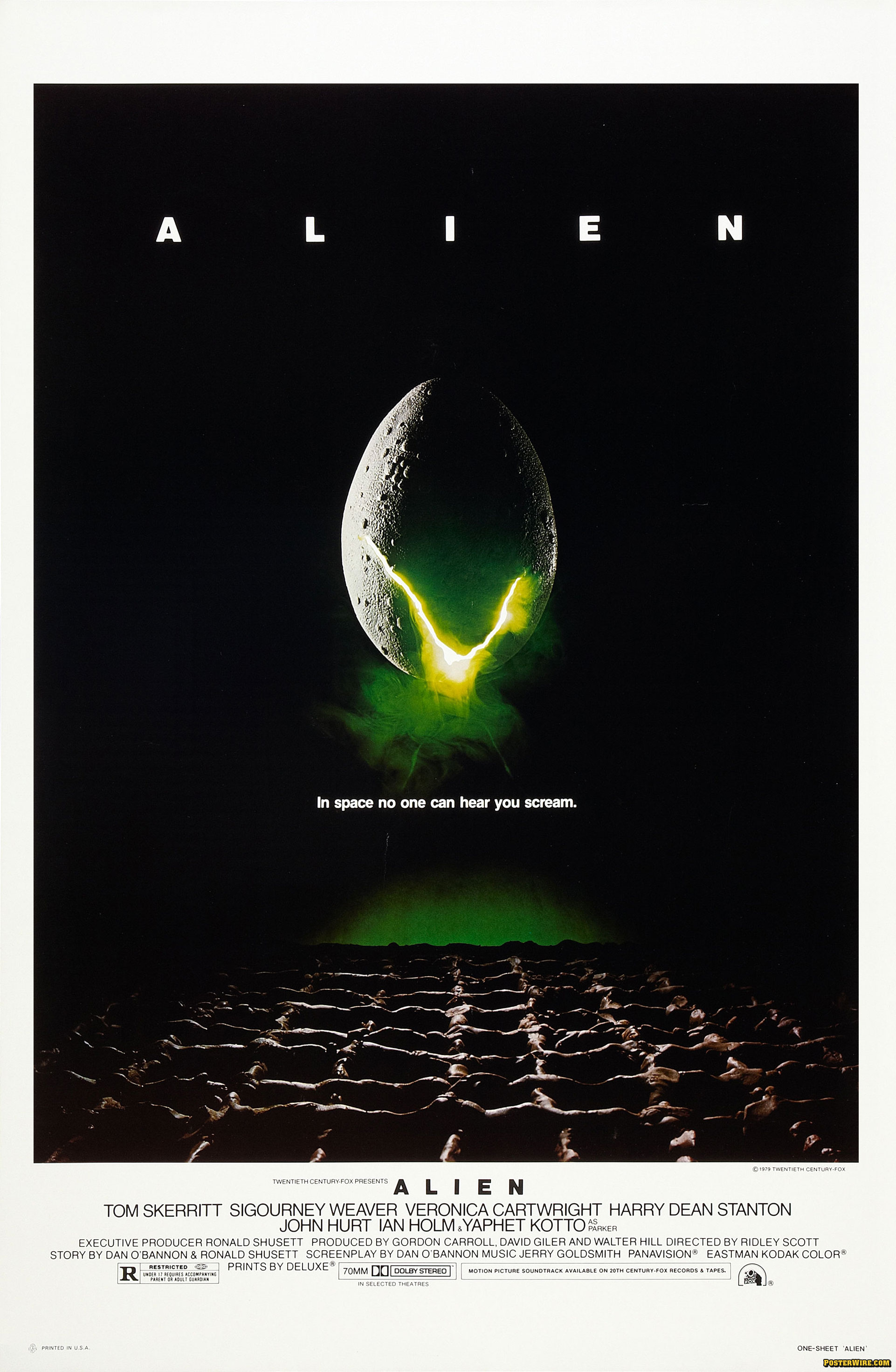 Contact:
Dorothy Szefc

Phone: (845) 341-4891
Website: Click to Visit