Exhibit: Albany Urban Scenes: Watercolors by Kevin Kuhne
Wednesday, 19 February, 2020
All Day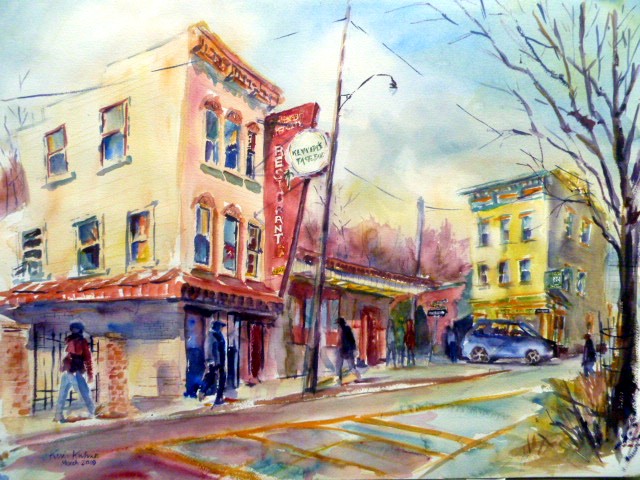 Kevin Kuhne has an enthusiasm about life that he expresses through his art. His interest in local history, architecture, people, and conservation inspires and motivates him in his paintings as well as occasional mixed media constructions. He lives in New York State's capital city, Albany, where an abundance of buildings of many architectural eras and filled with history keep him busy painting as he conveys their stories through his brushes and paints. He regularly works plein air to express his initial reactions and feelings to the life and action of the scene.
Kuhne is a signature member of the North East Watercolor Society and its designated judge of the 2020 NEWS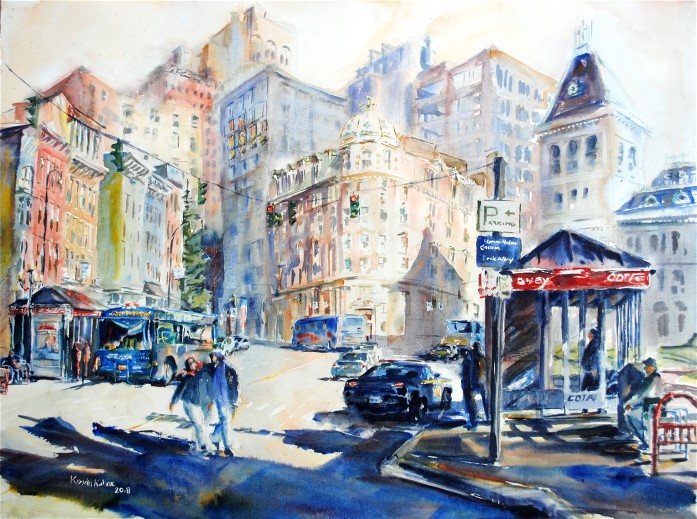 members' show. In order to view some of his portfolio, a solo show entitled Albany Urban Scenes: Watercolors by Kevin Kuhne is the feature of Orange Hall Gallery Fringe from January 13 to March 13. In his loose technique with the transparent medium of watercolor, Kuhne expresses excitement and liveliness through color, drawing, and composition.
To see him create a painting, come to the 1 to 4:15pm duo reception for his solo show and the NEWS exhibit on Sunday, February 2 in Orange Hall Gallery. Starting at 2:30pm, his art demonstration, Adding Excitement to Urban Scenes will offer a close-up on his process and technique.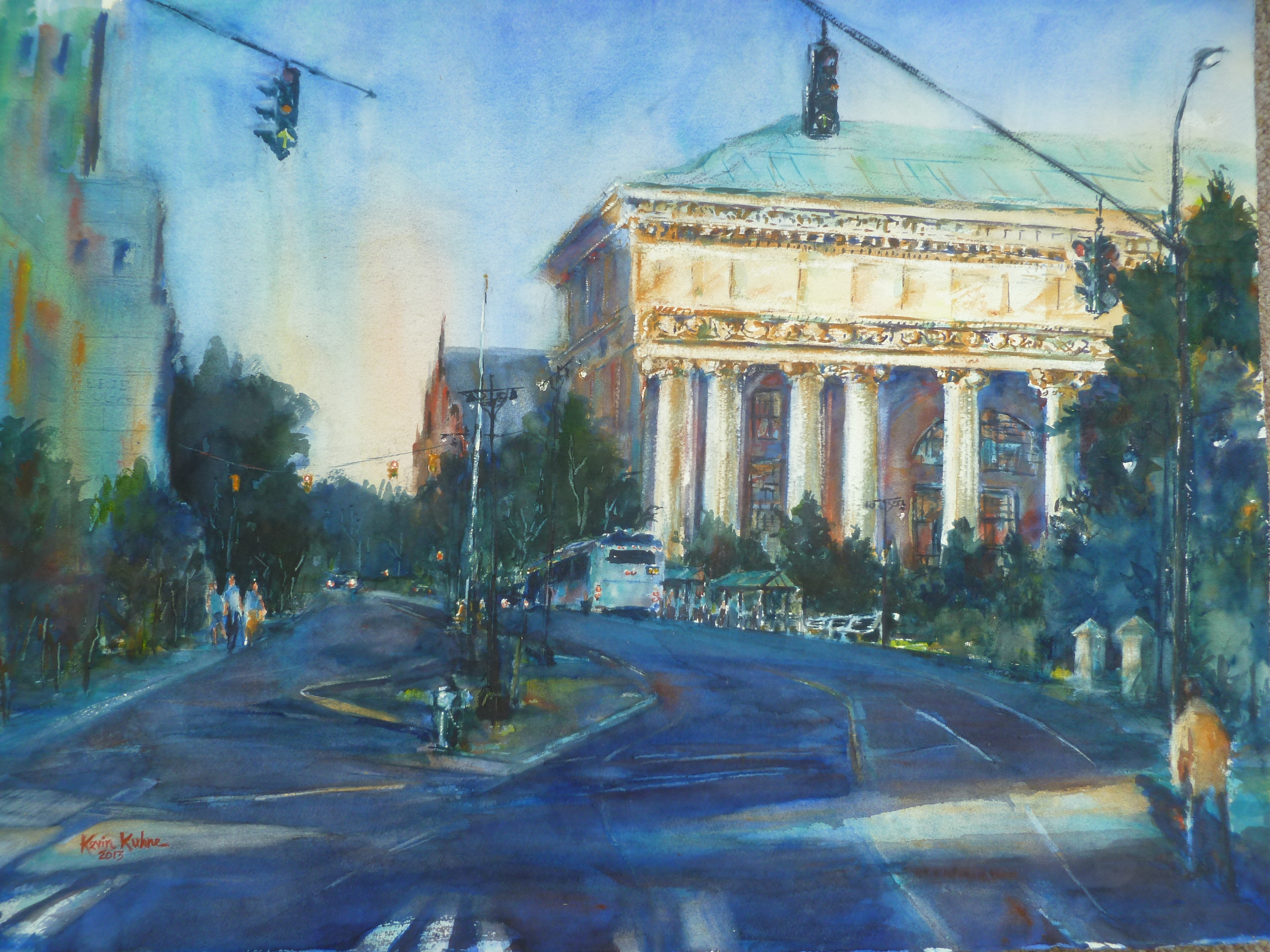 The following week on Tuesday, February 11, from 4 to 6:45pm, his master class will give participants a deeper sense of how he works. During Vignette Design in Watercolor, attendees will have the opportunity to learn from Kuhne and then paint. All necessary painting implements will be supplied. However, attendees may bring their own brushes and paints as well.
All of these events take place in Orange Hall Gallery and are free and open to the public. Orange Hall is located at the corner of Wawayanda and Grandview Avenues, (GPS: 24 Grandview Ave.) on the Middletown campus of SUNY Orange. Free parking is available in the adjacent lot.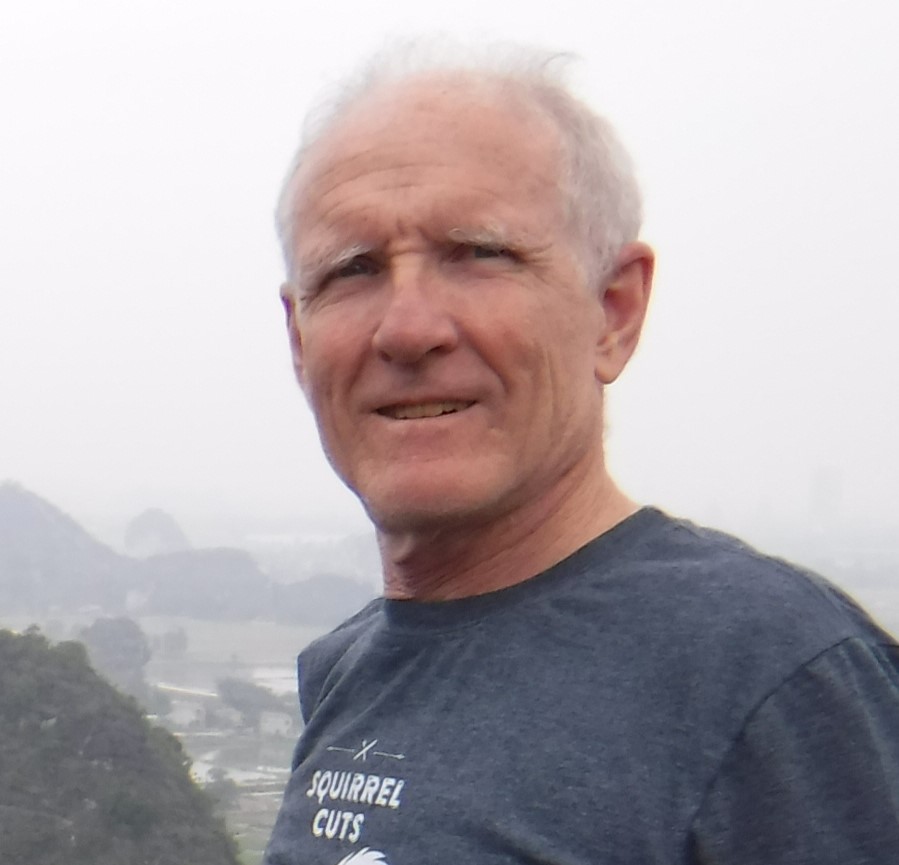 Kevin Kuhne holds a BS in Art Education from SUNY New Paltz. He teaches continuing education classes and conducts workshops in watercolor and drawing independently. He believes his teaching is his main impetus to paint because he requires of himself constant examination of the formal and technical problems of painting and design.
Questions may be addressed to Cultural Affairs at (845)341-4891 or cultural@sunyorange.edu. You may also visit the Cultural Affairs website at www.sunyorange.edu/culturalaffairs.
Image info from top to bottom: Caribbean Restaurants, Albany; February Morning on Broadway, Albany; State Education: Approaching Twilight; Kevin Kuhne; Canajoharie Winter Streets.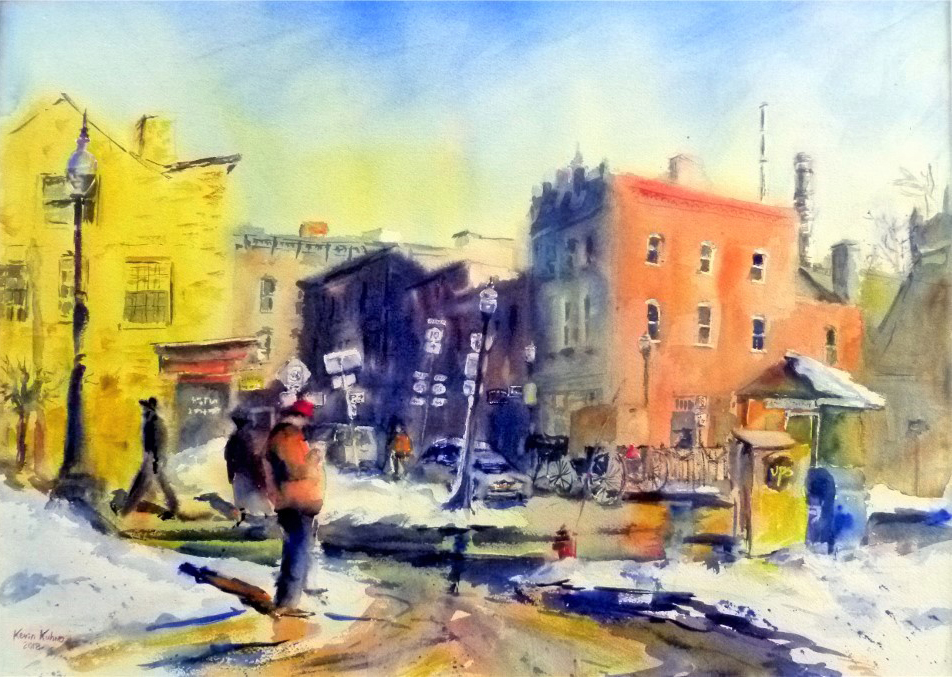 Contact:
Dorothy Szefc

Phone: (845) 341-4891
Website: Click to Visit