The North East Watercolor Society 2023 Members Show opens today...
Tuesday, 24 January, 2023
8:00 AM - 8:00 PM
The North East Watercolor Society 2023 Members' Show is on display in Orange Hall Gallery, SUNY Orange January 24 through March 17. This entirely in-person show exemplifies the highest standard of technical and creative quality in the water medium.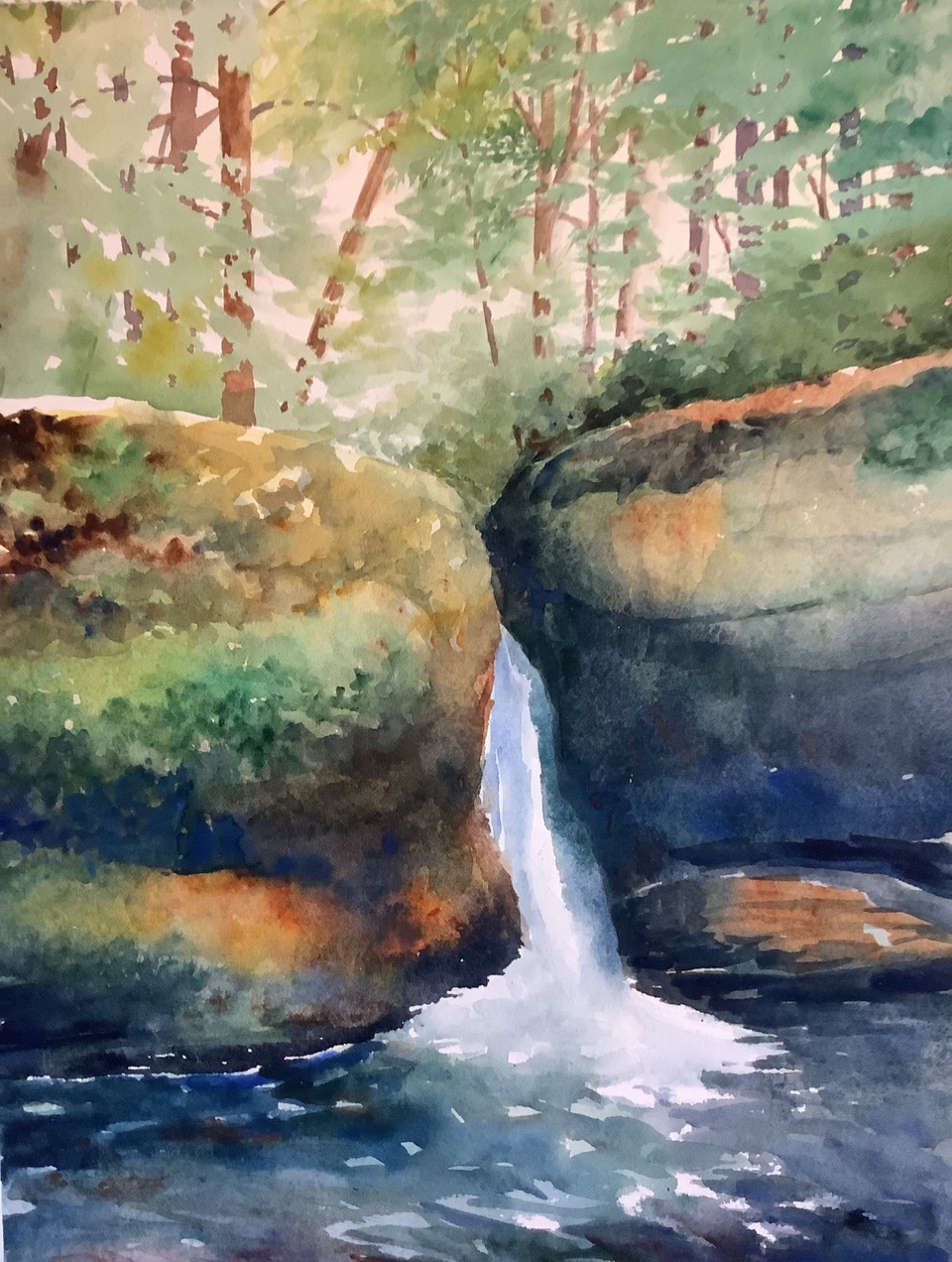 Frost Valley Falls by Ann Higgins
From its inception as an art organization in 1973, its aim was "The Promotion and Preservation of Watercolor Painting." And this year 2023 marks a golden milestone, the 50th anniversary.
The longest living member and still very active artist of the group is 94 year-old Ann Higginsof Grahamsville. Three of her works are on display. In all, forty-six works are onexhibit which includes still lifes, portraits, genre paintings, and land and seascapes, in stylesfrom photo-realistic to semi-abstracts with loose  detailed variations.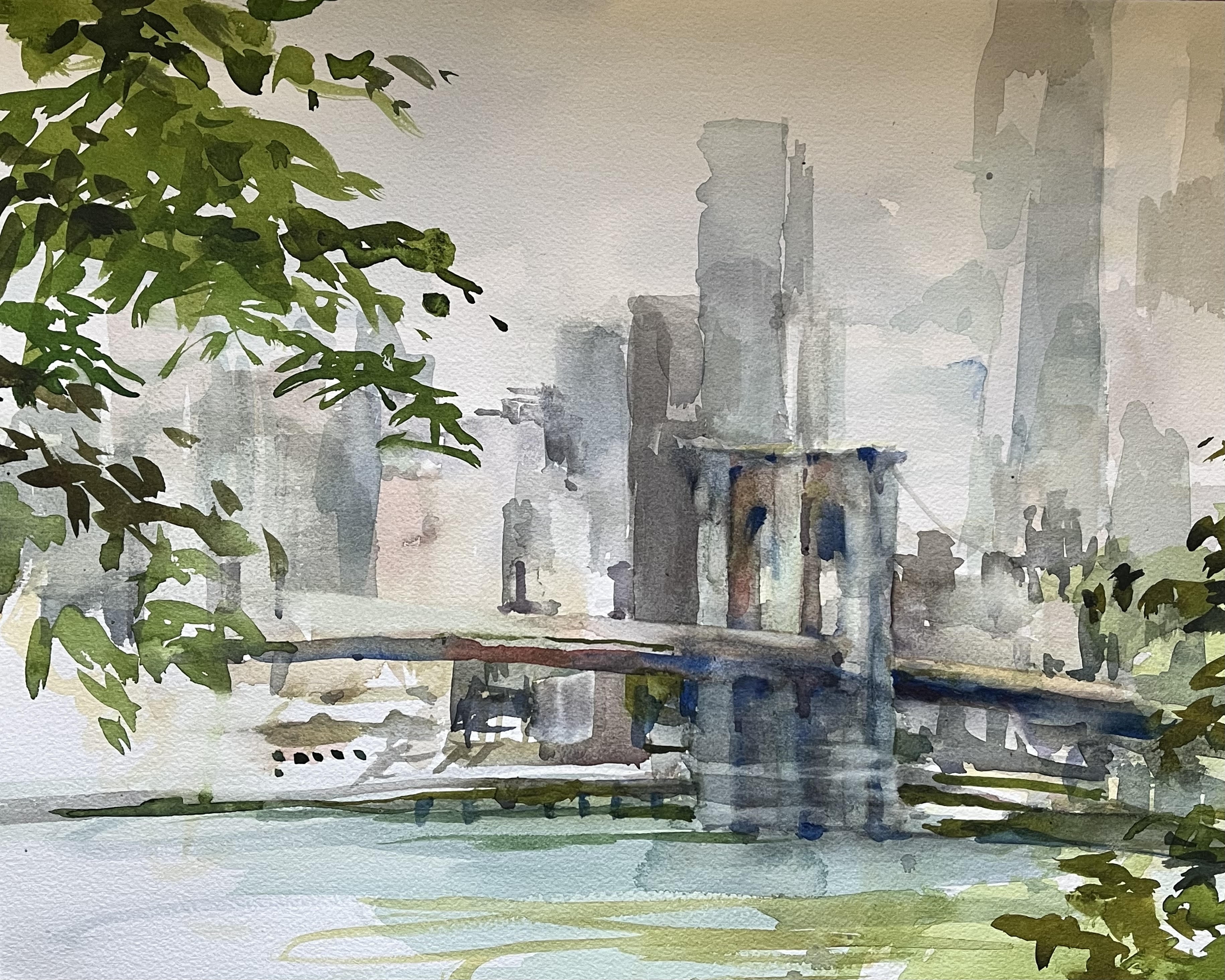 Brooklyn Bridge by Susan Weintraub
Celebrating the 50th year of NEWS is so appropriate in Orange County because the society was originally formed as the Orange County Watercolor Society by Don Selchow and Babette Roy who were the first two presidents serving from 1973-1976 and 1977-1983, respectively. By 1987, membership had expanded beyond this region because of the esteemed reputation of the society's juried shows. Subsequently, the by-laws were changed and a new name was chosen for the organization, The North East Watercolor Society. Also, that year saw a new president, Joan M. Ross of Highland Lakes, New Jersey. Additional information on the history of the organization is available at the show thanks to the diligent effort of collecting and organizing by the NEWS historian Elise Hornbeck of Grahamsville.
It's time to celebrate! Come and view the paintings and enjoy the 50th anniversary reception on Sunday, February 26 from 1 to 4:15pm. Pianist Geoff Hamburg starts off the afternoon event at 1pm by playing "upbeat tunes with a  party theme" interspersed with classical and contemporary pieces many composed by him.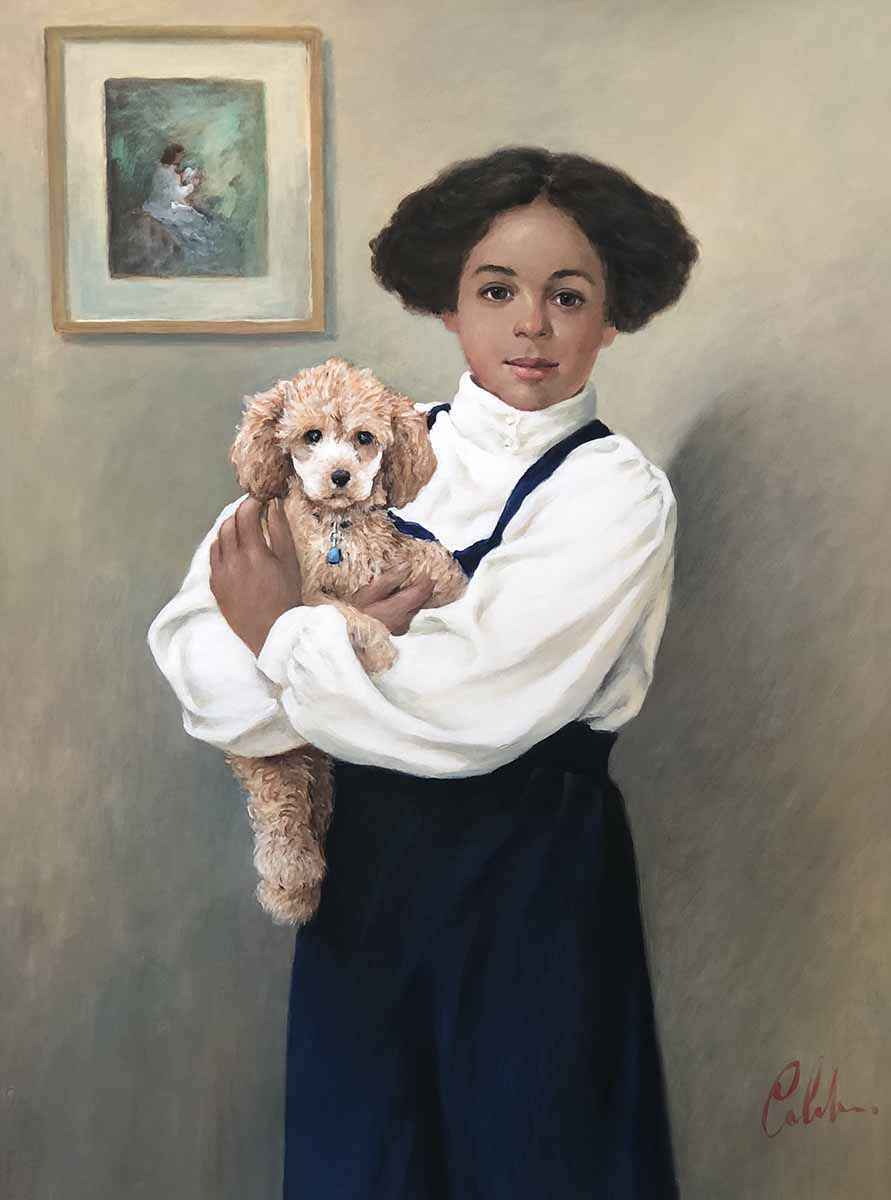 Best Friends by Sal Caldarone  

At 2:30pm, awarding-winning member and awards juror, Maryann Burton of Hasbrouck Heights, NJ begins her hour and a quarter art demonstration entitled The Value of Value. In addition, a separate solo show of her works is on display on the Fringe wall within Orange Hall Gallery. Awards and party follow 3:45 to 4:15pm.
Awards juror Maryann Burton has selected the following as winners:

Best in Show - Chito Delos Santos - "Baskets and Jars  #9"
Elaine M. Garvin Memorial Award - Valerie Taggart - "October Day"
Excellence Award - Cindi Handy - "Dragonfly"
Excellence Award - Alexis Lavine - "Almost Home"
Excellence Award - Leslie Waxtel - "Museum Village"
Honorable Mention - Richard Van Tieghem - "Mountain Serenity"
Honorable mention - Kate Hyden - "Distraction"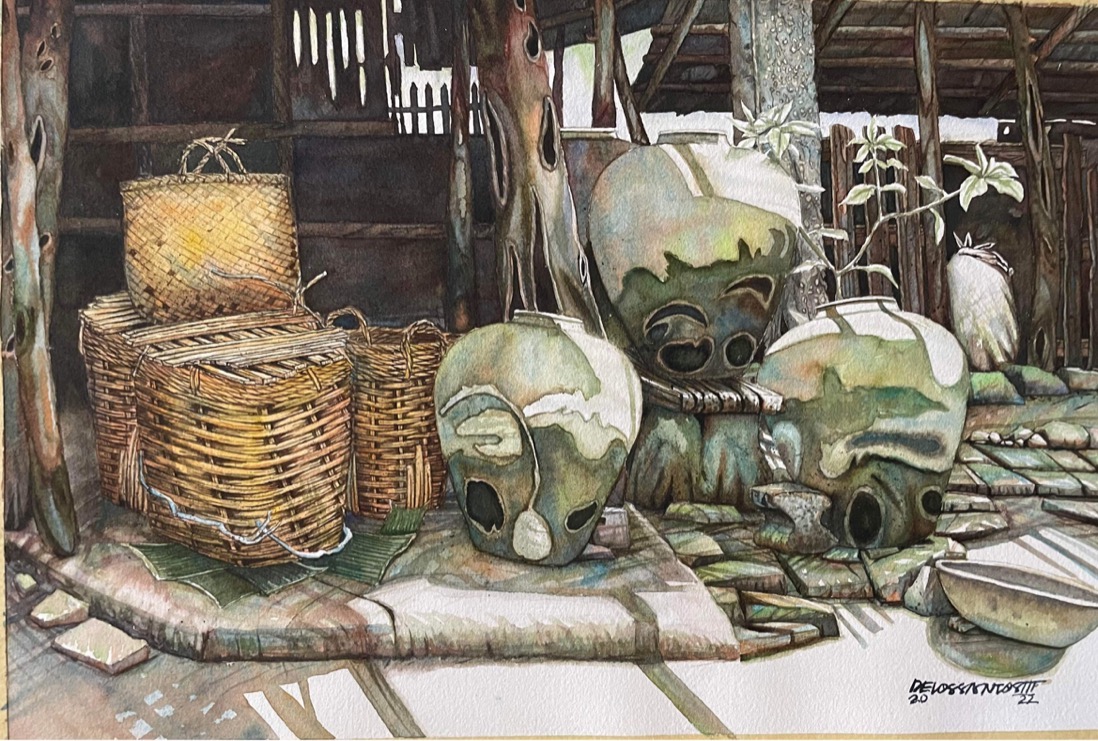 Baskets and Jars by Chito Delos Santos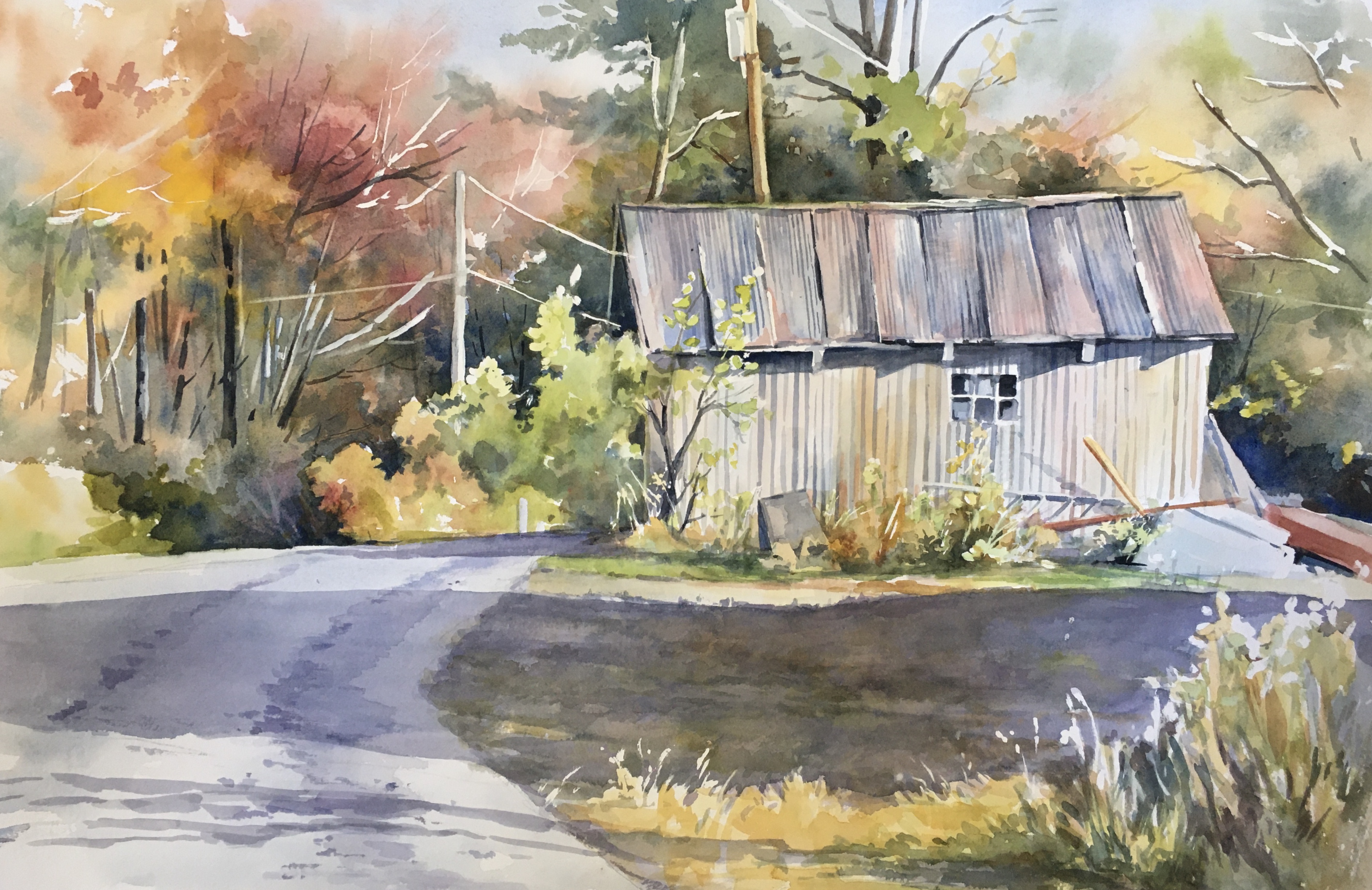 October Day by Valerie Taggart 
This year's show chair is well-known watercolorist Janet Campbell of Bloomingburg, who also serves as second vice-president.
The reception and demonstration and exhibits are free and open to the public.
Gallery hours: Monday-Thursday, 8am-8pm and Friday, 8am-5pm.
PLEASE NOTE: On February 26, Orange Hall Gallery will be open noon to 5pm. On March 11, the gallery will be open 5 to 9pm.
Free parking is available in lot #one adjacent to Orange Hall which is located at the corner of Wawayanda and Grandview Avenues, (GPS: 24 Grandview Ave.) on the Middletown campus of SUNY Orange. Questions may be addressed to Cultural Affairs at (845) 341-4891 or cultural@sunyorange.edu.