Spheres of Influence - sculptures by Richard Weber
Friday, 14 June, 2019
8:00 AM - 9:00 PM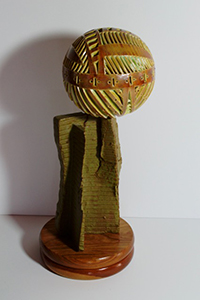 In the glass vitrine cases in the Foyer of the Mindy Ross Gallery, Kaplan Hall, viewers will have the opportunity of examining the sculptures by Richard Weber. His exhibit, Spheres of Influence, displays his handmade clay spheres in various colors. The spheres are marked and carved before the clay dries, then fired, glazed and fired again. In addition, some of these carved orbs are combined with other forms in clay or wood to expand upon the sculptural statement.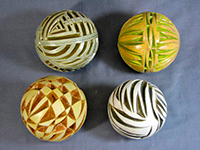 The exhibit will extend May 10 through June 19, 2019 with a reception from 6 to 8 on May 10. The exhibit and reception are free and open to the public. During the reception, music will be provided by music students Darius Beckford, pianist and Marco Salazar, electric bass.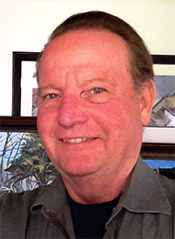 Weber has been creating art for over 45 years and changes his focus from time to time. He also creates photo collages.
Free, secure parking is available in Kaplan Hall's parking garage entered at 73 First St. Kaplan Hall is located at the corner of Grand & First Streets on the Newburgh campus of SUNY Orange.
Questions may be directed to Cultural Affairs at (845)341-4891/9386 or cultural@sunyorange.edu
Photos top to bottom: Guardian, clay, by Richard Weber; Spheres, clay, by Richard Weber; Richard Weber; Mystic, clay, by Richard Weber.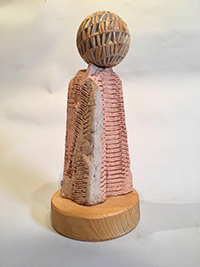 Contact:
Dorothy Szefc

Phone: (845)341-4891/9386