Into the Shining World ~ works by Michael Covello, Jacqui Doyle Schneider, Elizabeth Schneider
Thursday, 5 September, 2019
8:00 AM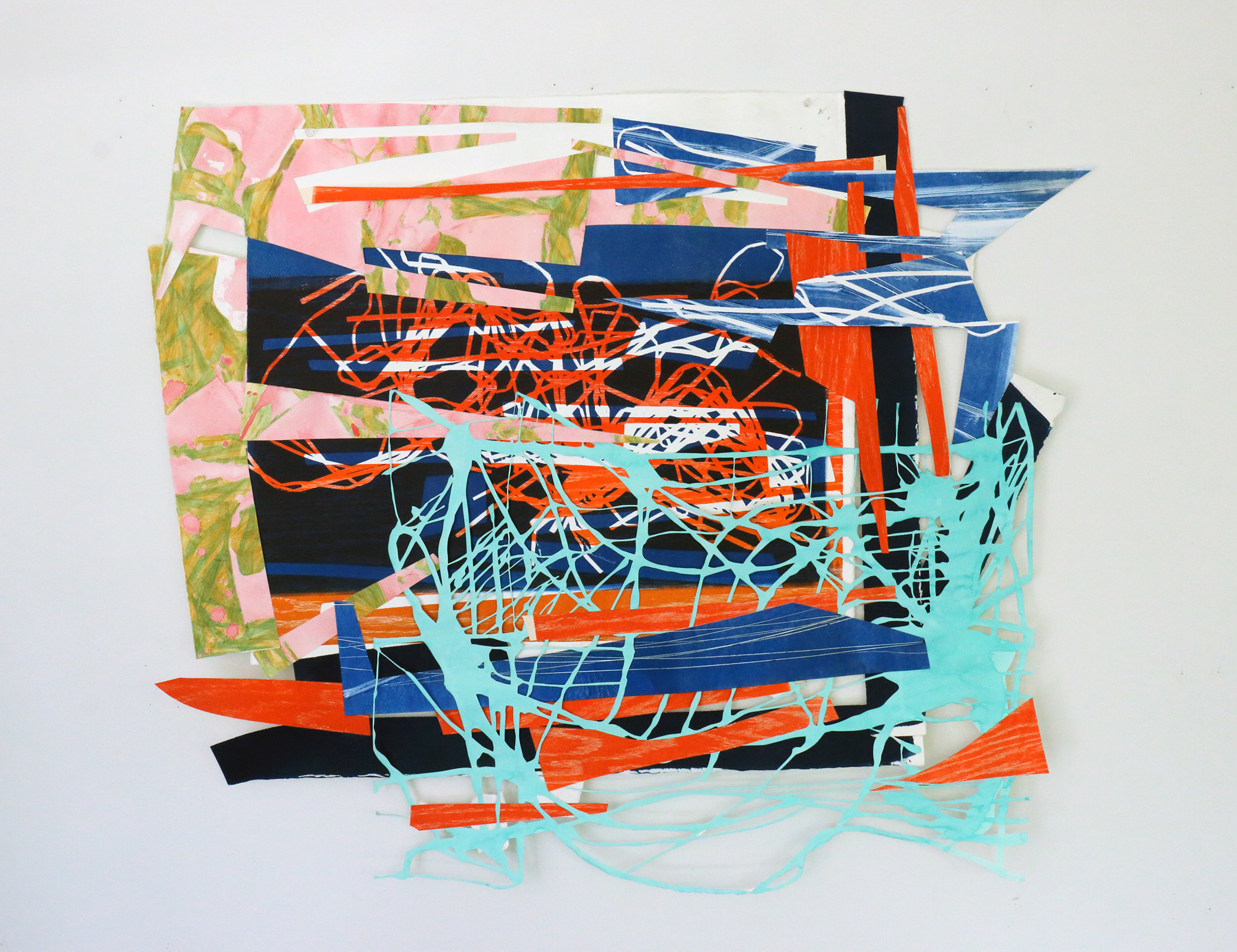 The opening exhibit of the Mindy Ross Gallery and Foyer for academic year 2019-2020 is a trio show. Into the Shining World ~ works by Michael Covello, Jacqui Doyle Schneider, Elizabeth Schneider explores the diverse opportunities art offers through the various media-mediums utilized by the three artist-educators.
The exhibit runs August 21 through October 11, 2019.
The reception is Saturday, September 14 from 5 to 7pm during which classical guitarist Joy Zelada will play selections from Latin America, especially his native country of Peru.
Michael Covello is displaying mixed media works on paper, paintings, as well as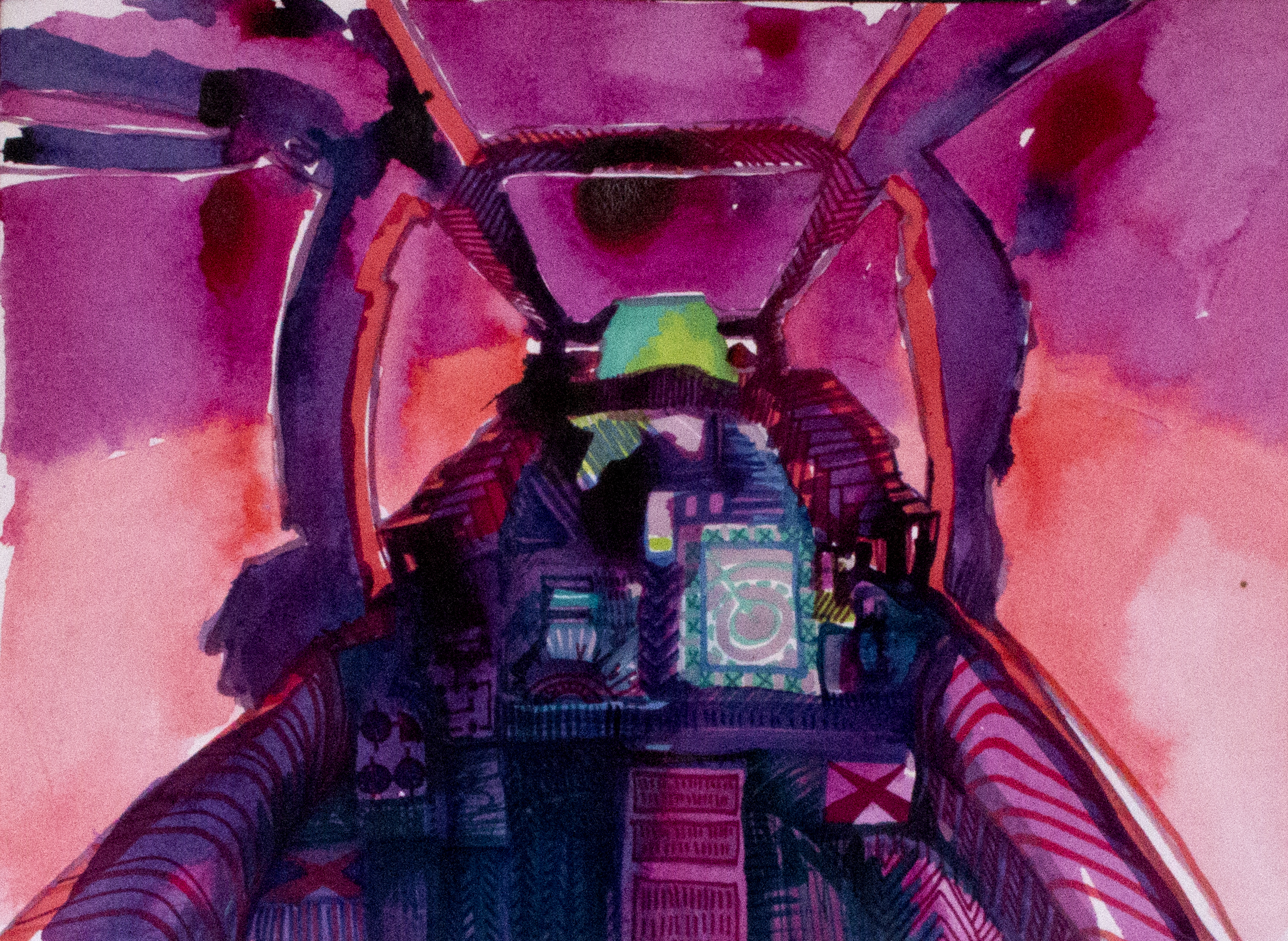 three-dimensional pieces. Jacqui Doyle Schneider has on exhibit all new works: mixed media collages and ceramics including two ceramic vase-lamps. Elizabeth Schneider is showing drawings from digital animation and monoprints.
Newly retired from teaching advanced ceramics at Valley Central High School, Jacqui Doyle Schneider holds a BA in Art from SUNY Oswego and an MA in Art from SUNY New Paltz. Elizabeth Schneider and husband Michael Covello are professors at Kutztown University. They both earned BFAs from the School of Architecture, Art, and Planning at Cornell University. They attended the University of South Florida, he receiving an MFA in Transdisciplinary Art and she obtaining an MFA in studio art with a focus in painting and animation.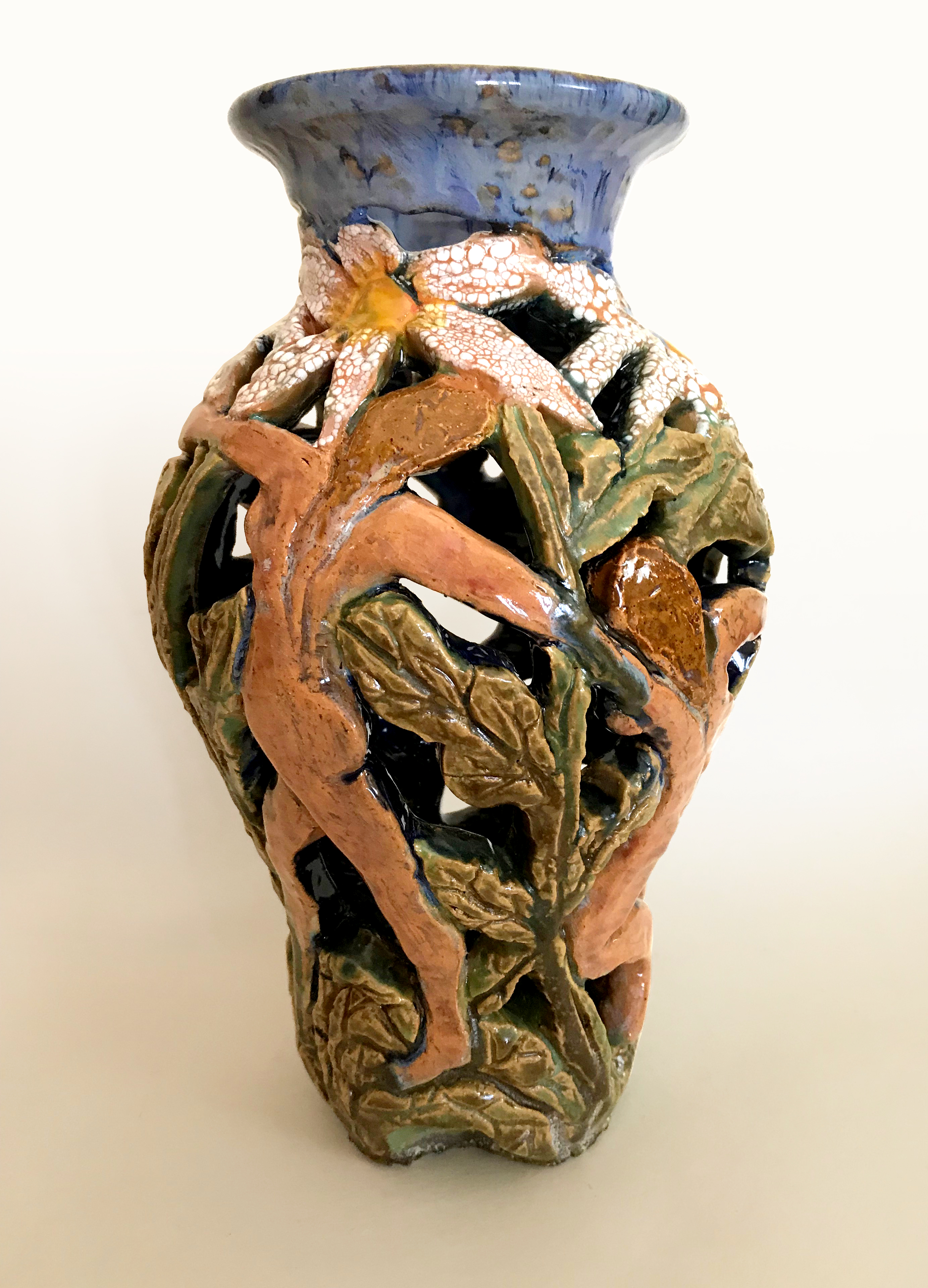 This innovative show promises to be both educational and lively including the interactive component of animation. It is free and open to the public, Monday through Thursday 8am to 9pm and Friday, 8am to 6pm.
The Mindy Ross Gallery and Foyer are situated in Kaplan Hall at SUNY Orange. Kaplan Hall is located at the corner of Grand and First Streets, Newburgh with free, secure parking available in the parking garage entered at 73 First St. Questions may be directed to (845)341-4891 and cultural@sunyorange.edu. Website: www.sunyorange.edu/culturalaffairs 
Artwork info: Sinkholes of a Faultless Void #1, 2018 by Michael Covello ~ mixed media on paper; Turn off your wipers, 2015 by Elizabeth Schneider ~ drawing from digital animation; Dancer #1, 2019 by Jacqui Doyle Schneider ~ ceramic vase.