Woodblock Printmaking Workshop - Master Class
Friday, 13 September, 2019
12:00 PM - 2:45 PM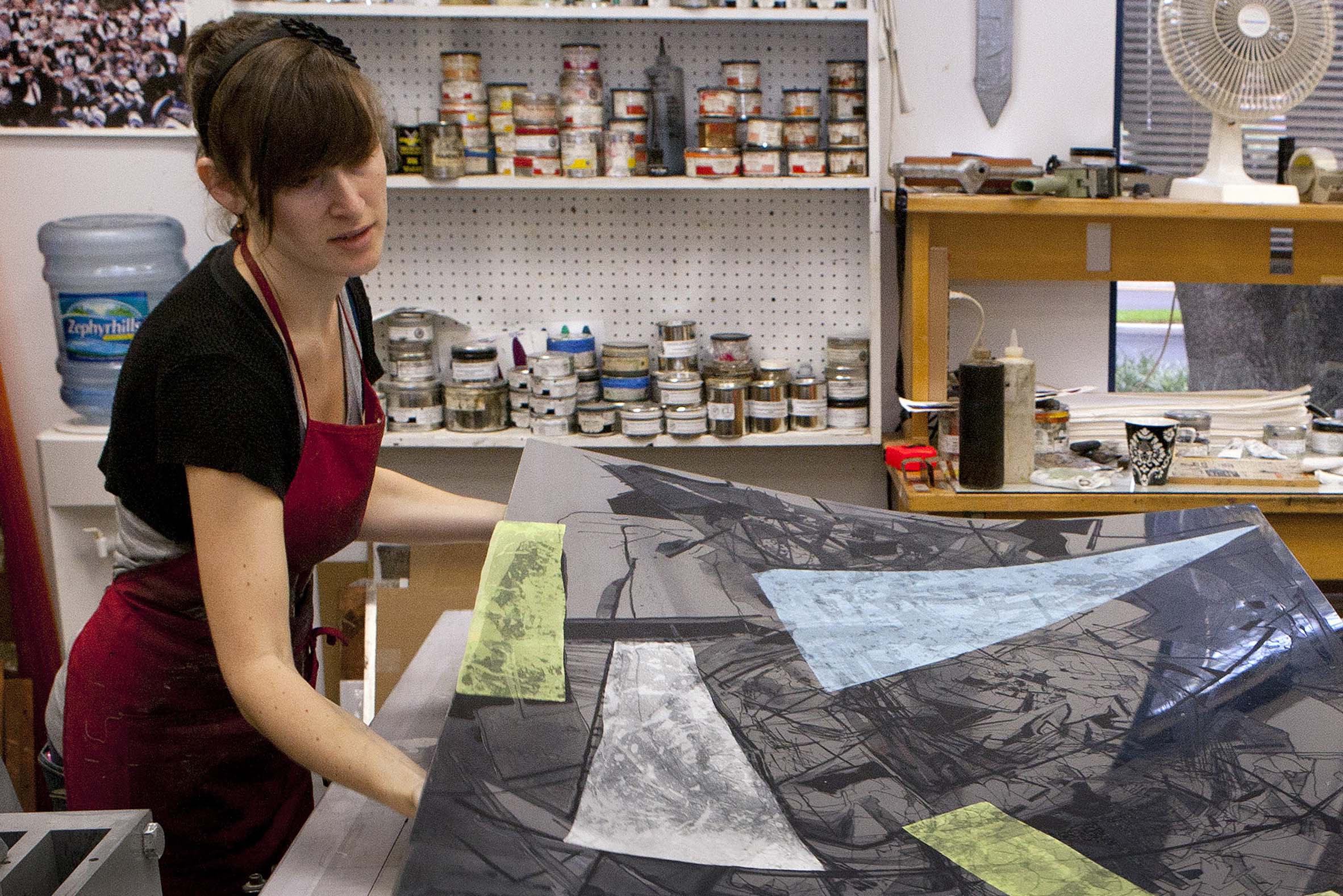 Elizabeth Schneider, assistant professor of Applied Digital Arts at Kutztown University, is offering a hands-on learning opportunity entitled Woodblock Printmaking Workshop-Master Class. This class is done in conjunction with the art show Into the Shining World ~ works by Michael Covello, Jacqui Doyle Schneider, Elizabeth Schneider now on display through October 11, 2019 in the Mindy Ross Gallery and Foyer, Kaplan Hall.
This art workshop-master class will take place in the art room in Tower Building room 220 on Friday, September 13 from 12noon to 2:45pm.
All who come may participate as Schneider will demonstrate step-by-step the process of woodblock printmaking. Equipment will be provided; however, if attendees have tools, they may bring and use them. This master class is free and open to the public.
Elizabeth Schneider received her BFA from the School of Architecture, Art, and Planning at Cornell University and earned her MFA in studio art from the University of South Florida. Presently, she teaches a variety of art courses at Kutztown. She is a nationally exhibiting contemporary artist. In addition, she enjoys sharing her skills and techniques in a very creative manner.
Tower Building is located at the corner of Broadway & Colden St., (GPS: 1 Washington Center). It is best to use the parking garage at 73 First St. at Kaplan Hall and walk to Tower Building across the Newburgh campus of SUNY Orange.
Questions may be directed to (845)341-4891 and cultural@sunyorange.edu. Website: www.sunyorange.edu/culturalaffairs
Picture of Elizabeth Schneider ~ photo credit: Will Lynch.
Artwork info: We're going in circles, 2019 ~ woodblock and woodcut on paper.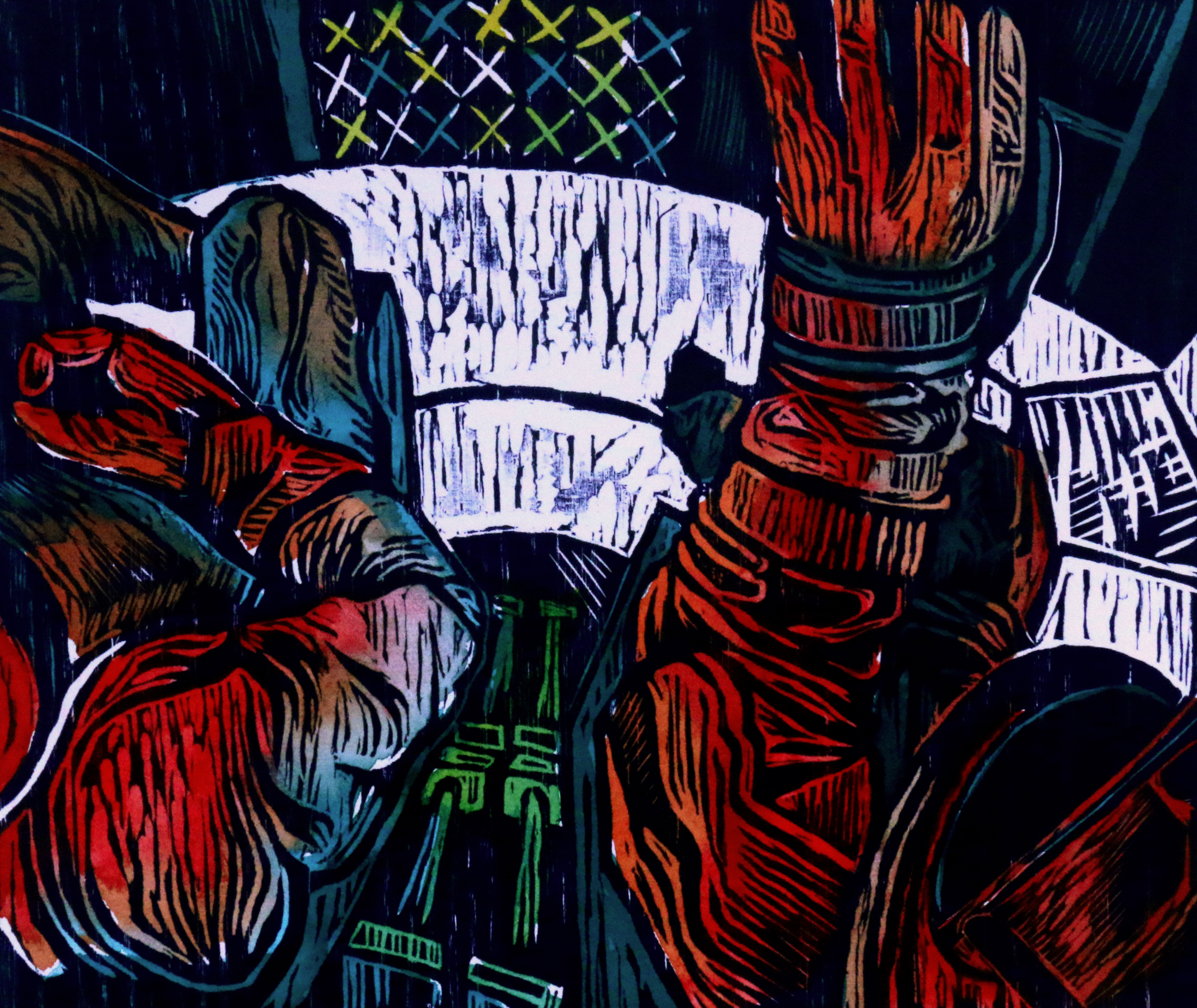 Contact:
Dorothy Szefc

Phone: 845-341-4891
Website: Click to Visit