Wolfram Koessel, cello and Vadim Serebryany, piano play Rachmaninoff, Debussy, Beethoven
Sunday, 6 October, 2019
3:00 PM
Three splendid compositions, each one significant in its own right, set the stage for an afternoon of great music. Cellist Wolfram Koessel and pianist Vadim Serebryany are real life friends who play often together as two of the three members of Trio Ink. It is, therefore, logical that as a duo, they would choose three cello and piano sonatas in which the two instruments carry equal or similar weight. Come to the William and Helen Richards Theatre at Orange Hall on Sunday, October 6, 2019 at 3pm and listen to how each musician complements the other's exquisitely precise playing.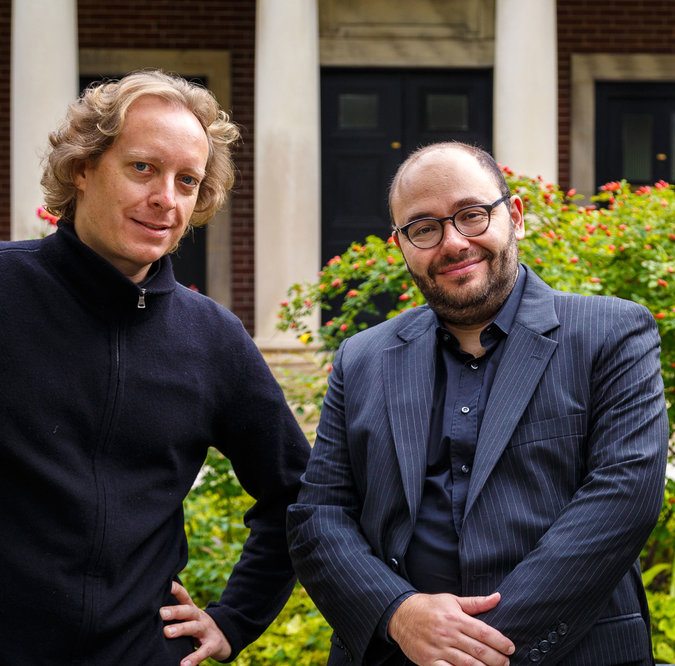 The Rachmaninoff and Debussy sonatas were the only pieces composed by these masters for that instrument combination. The 4th Beethoven is true Beethoven-magnificent.
First and foremost, Sergei Rachmaninoff was a pianist. And that is obvious in his G minor Sonata for Cello and Piano in which the role of the piano is equal to that of the cello. Most of the themes are introduced by the piano, while they are embellished and expanded in the cello's part.
Though the cello has the lead part, as such, in Claude Debussy's Sonata in D minor for Cello and Piano, the two instruments interact and are in sync throughout the entire piece equal in density of notes played and harmonic importance.
Beethoven's C major Sonata for Cello and Piano No.4, Op.102 No.1 was composed during the latter part of his life when his hearing had diminished with approaching deafness. The piece consists of two movements filled with drama.
Wolfram Koessel is the cellist of the American String Quartet and in residence at Manhattan School of Music, Aspen Music Festival, and Great Wall Academy, China.
Vadim Serebryany is the pianist of Trio Ink, a soloist, and a Juilliard grad with a DMA from Yale and is Assistant Professor of Piano & Performance Studies at Ithaca College.
Admission: $15 adults; $10 senior citizens, faculty, staff, alumni; free for all students
The box office opens at 2pm the afternoon of the concert. Tickets are also available online anytime at: sunyorange.edu/arts_comm/ticketing.html
Orange Hall is located at the corner of Wawayanda and Grandview Avenues
(GPS: 24 Grandview Avenue), Middletown. Questions may be directed to Cultural Affairs at (845)341-4891 or cultural@sunyorange.edu
Information is available through the website at www.sunyorange.edu/culturalaffairs
Photos by James Ireland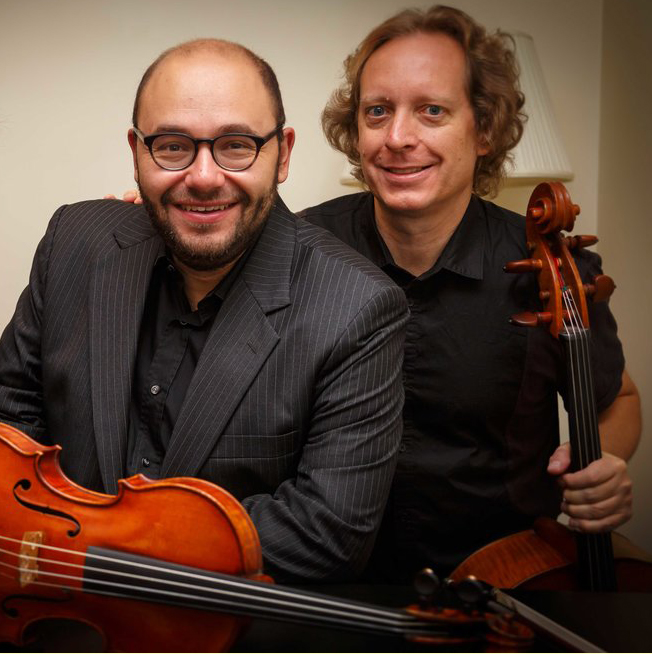 Contact:
Dorothy Szefc

Phone: 845-341-4891
Website: Click to Visit