The Paper Bag Players: HERE WE GO!
Sunday, 9 February, 2020
2:00 PM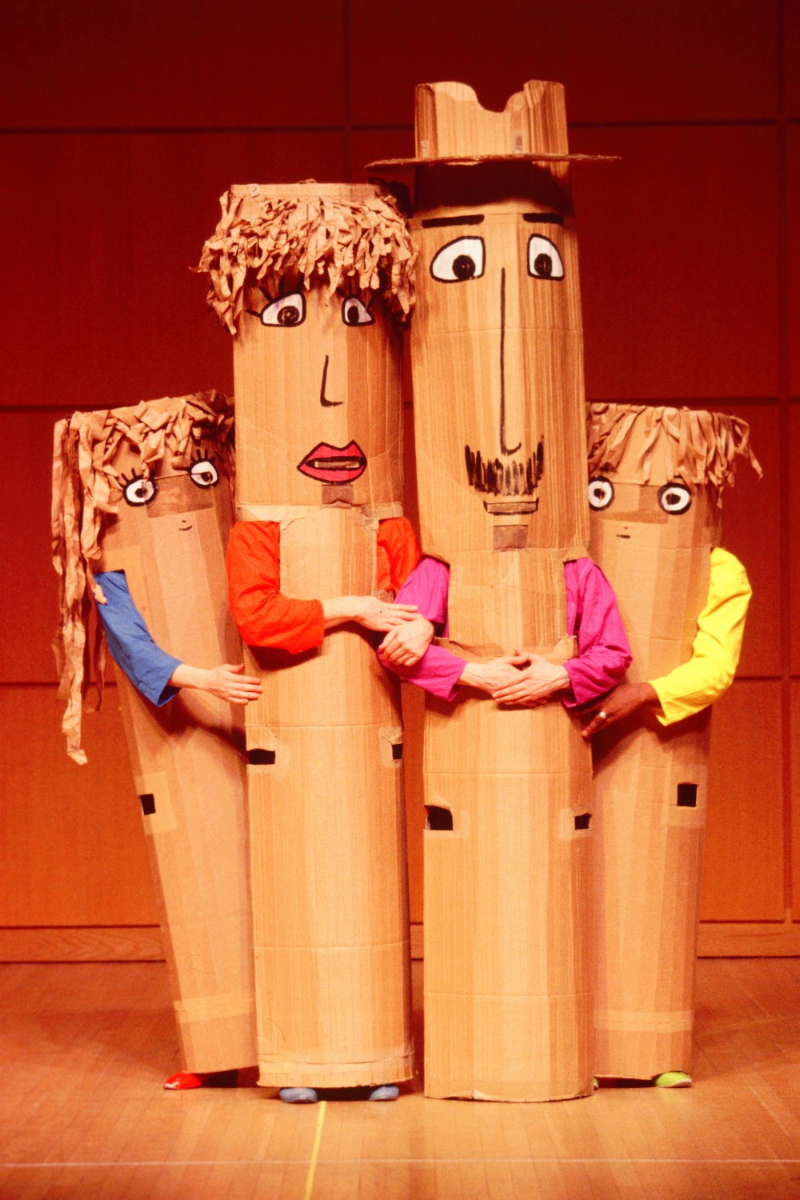 America's longest-running theater troupe devoted exclusively to children, the Paper Bag Players, is making its annual trek to Middletown from NYC on Sunday, February 9 for a 2pm performance of its latest show THE PAPER BAG PLAYERS: HERE WE GO! The 2020 show is a rollicking hour of new sketches plus many of the best classic skits perfect for children and their families and friends. The event takes place at the William and Helen Richards Theatre in Orange Hall, SUNY Orange.
Featuring hilarious stories, lovable characters, original music, on-stage painting, and signature paper and cardboard sets and costumes, the Paper Bag Players celebrate their sixty-first season of innovative, fun-filled, and thought-provoking theatre that speaks directly and vividly to children, while amusing adults with sly wit.

In The First Day of School, three children of very different temperaments sing their feelings about the start of a new school year. A chair with a mind of its own refuses to be sat upon. A group of trees, with a little help from the audience and its very own angel, discovers how to outsmart a woodchopper. A king raises a baby dragon named Two-Teeth to become a fine, noble friend. With vivid paint and lively song, Zymillaquixar transports the audience out of the galaxy to an undiscovered planet where the astronauts meet a sweet little alien with a sense of humor. Ah!... the playful flights of this imaginary journey.
HERE WE GO! was created by artistic director Ted Brackett, musical director John Stone, and Equity actor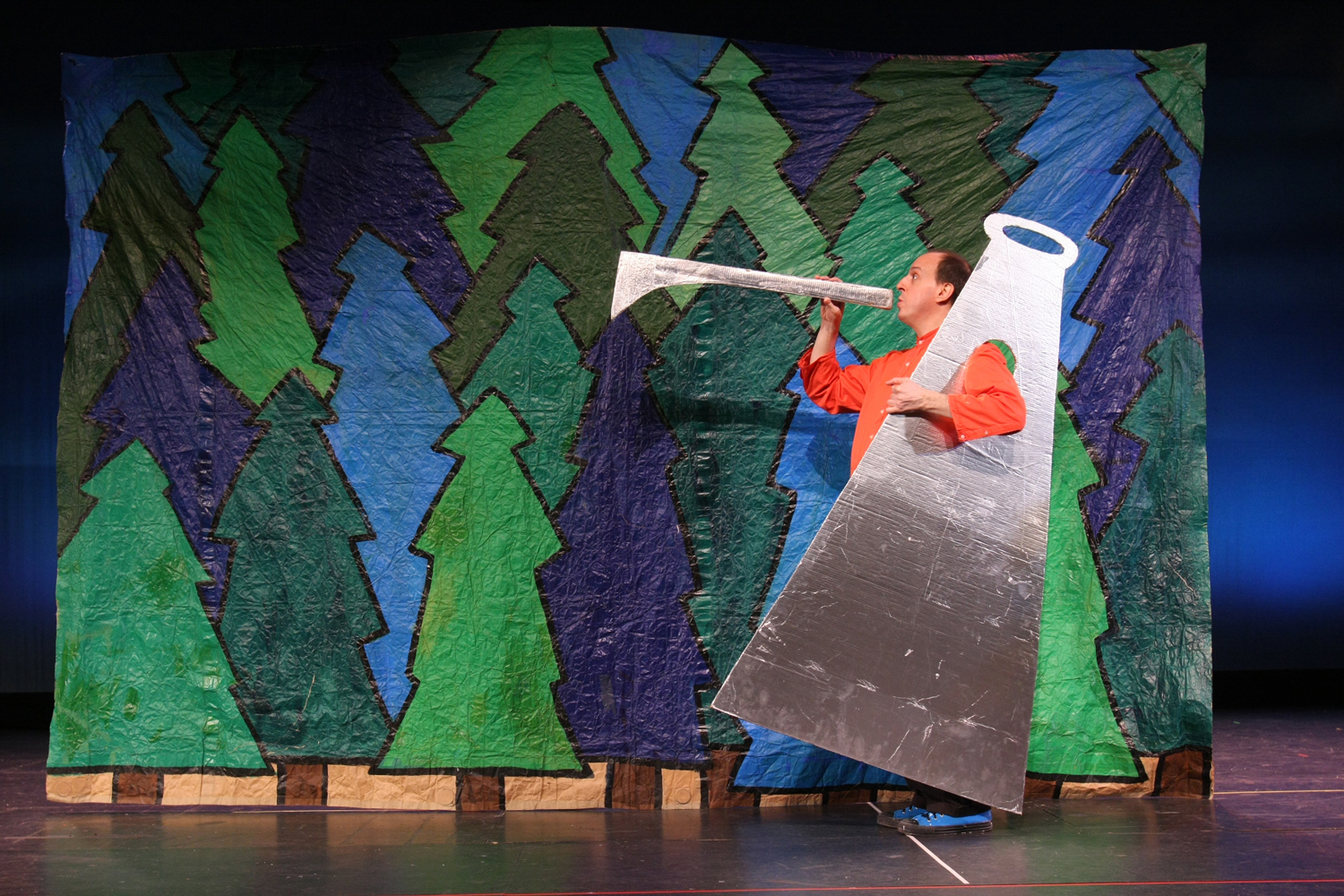 Kevin Richard Woodall, all long-time Paper Bag Players. They are joined on stage this year by Jada Bennett and Rebecca Rand. Together, they bring this funny, fast-paced show to the stage while engaging the whole audience to join in cheering, laughing, singing, and dancing! It is no wonder why the 'Bags' have been termed "a cultural institution" by the New York Times and rated "unquestionably the leading US theater company for kids" by People magazine.
Tickets can be purchased online anytime at www.sunyorange.edu/arts_comm/ticketing.html
~ children $7.00; adults $8.50; senior citizens, faculty, staff, alumni $7.50; plus a $2.50 online service charge for each ticket; credit cards/checks/cash -- all accepted. SUNY Orange students with ID are admitted free at the Orange Hall box office which opens only at 1pm the afternoon of the performance. This show may be a sell-out! Any available tickets will also be sold at the box office.
Orange Hall is located at the corner of Wawayanda and Grandview Avenues, Middletown, NY (GPS: 24 Grandview Avenue) where free parking is available in the big adjacent lot. Questions may be directed to Cultural Affairs: (845)341-4891 and cultural@sunyorange.edu
website: www.sunyorange.edu/culturalaffairs.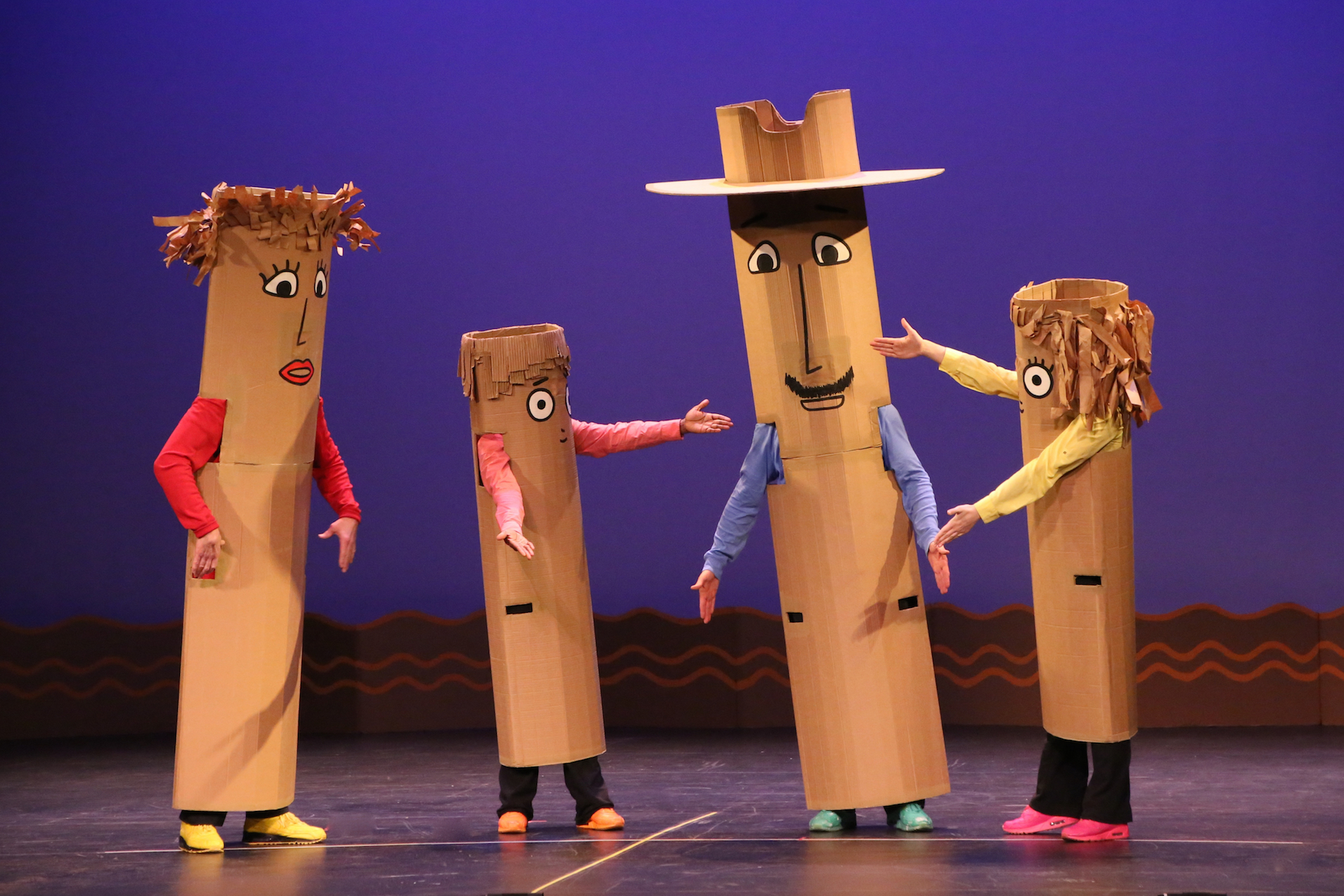 Contact:
Dorothy Szefc

Phone: (845) 341-4891
Website: Click to Visit