The Opioid Crisis in Orange County
Tuesday, 11 February, 2020
12:00 PM - 1:30 PM
The SUNY Orange Wellness Center welcomes Daniel Maughan, RN, BSN, MSN, MBA, FNP-c, Senior Vice President, Chief Operating Officer at Montefiore St. Luke's Cornwall Hospital, to our Newburgh campus to present a program on The Opioid Crisis in Orange County. 
Maughan is on the forefront of the opioid crisis and has valuable information to give to our health professions, behavioral health, credentialed alcoholism and substance abuse, and human services students that will assist them in their practice immediately.
He will discuss the incidence of opioid abuse, addiction, and fatalities in Orange County; medication assisted treatment; reducing the stigma of addiction; opioid trends; and the work that remains to be done on legislation and policy. This presentation is open to the college community as well as the general public.
Tuesday, February 11th, 12 pm to 1:30 pm, Kaplan Hall, Orange Bank and Trust Co. Great Room, Newburgh
For more information call the Wellness Center at (845) 341-4870.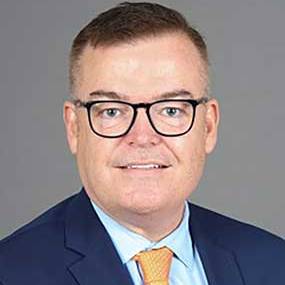 Contact:
Marianne Sciucco

Phone: 8453414870

Cost:
Free