American Voices through Art and Poetry
Sunday, 29 November, 2020
All Day
At long last, Cultural Affairs presents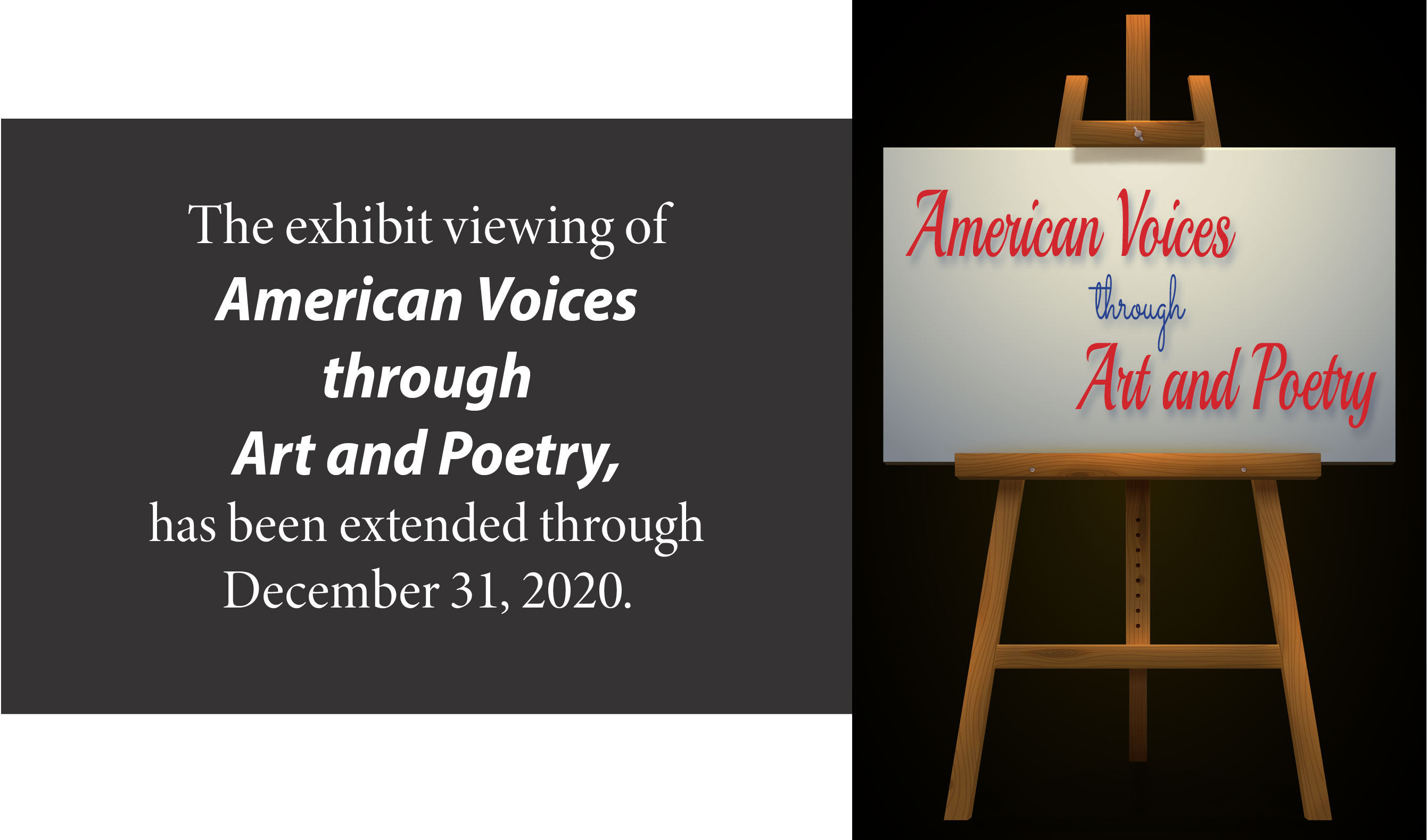 American Voices through Art and Poetry.
It has been long in gathering, organizing, designing. However, its goal ~ offering to artists and poets an opportunity to express their thoughts and feelings about current times through the transformative aspect of visual art and poetry ~ has been achieved.
This online exhibit includes works by a wide-range of people from teenagers to senior citizens in the following media: paintings, drawings, photographs, collages, mixed media, fiber/fabric, sculptures, and poetry. The 53 participants are residents of Orange, Sullivan, or Ulster Counties and/or are students, faculty, or staff of SUNY Orange. Subjects vary greatly.
Please take time to view this timely exhibit which has been designed so that viewers may proceed as if walking through a gallery, embracing all of its entirety and each work individually. Since it is a video, the viewer can control the speed. Access the exhibit HERE!
As part of its mission, Cultural Affairs offers events to the college and community as a means of complementing our knowledge and understanding of the diversity of human experience, the arts and creative achievement ... and to engage the college community and the community-at -large in cultural/intellectual discourse.
American Voices through Art and Poetry, which is on view through December 31, is a production of Cultural Affairs to which questions or comments may be directed at cultural@sunyorange.edu.