Ilya Yakushev plays Beethoven, Liszt, Chopin, Tchaikovsky
Saturday, 1 May, 2021
7:00 PM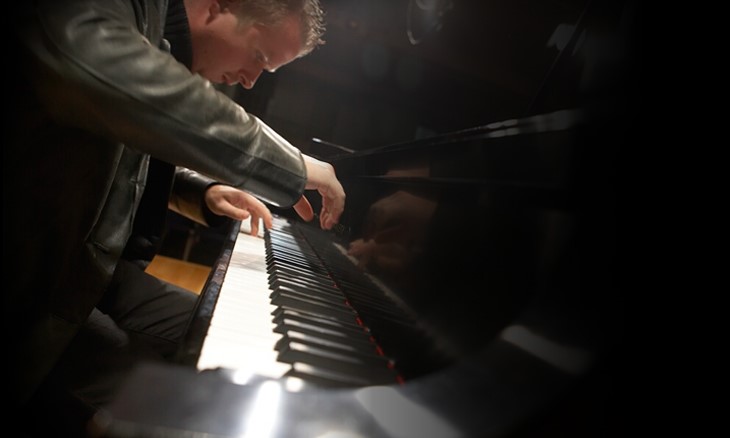 "Celebrating Spring Saturdays" continues on May 1, 2021, with the performance
Ilya Yakushev plays Beethoven, Liszt, Chopin, Tchaikovsky.
This free virtual concert starts at 7pm via your electronic device. Registration is required by clicking HERE.
This May concert is dedicated to Stanley Curtis, our beloved professor and vocalist who was well-known for being the director of the Warwick Valley Chorale for nearly 35 years. We lost his enthusiasm and grin as he was one of the earliest Orange County victims of covid-19.
Two favorites by Ludwig van Beethoven lead off the concert, Pathetique and Moonlight Sonata. Pathetique, actually Piano Sonata No. 8 in C minor, Op. 13, is a perfect piece for Yakushev to demonstrate his aggressive style of playing. Its changing rhythms and frenetic motion at times, create drama in the piece.
The all-time favorite of Beethoven's sonatas, Moonlight - Piano Sonata no. 14, Op. 27, no. 2, is also one of the Yakushev's most often played because its technical demands challenges his skills and sensitivities.
Pianist Yakushev programmed three Romantic era pieces "to show the differences in style of composition, differences in the use of the harmony, and differences in the use of the instrument."
Franz Liszt's Vallee d'Obermann, Piano Sonata in B Minor, is a symphonic poem. It is considered to be his most monumental work for piano. The Vallee is part of a cycle called "The Years of Pilgrimage," composed by Liszt over the course of many years. Yakushev writes about the piece, "It is an absolutely magical experience when I play it."
Frédéric Chopin's well-known Ballade No. 2 has been included in the program because "the composition is a beautiful example of the Romantic period music."

The Dumka, Op. 59 for piano solo is one of Pyotr Ilyich Tchaikovsky's most outstanding successful compositions for the instrument. M. J. Angelucci, DMA, describes the piece as "a demonstration of the composer's confidence in the work as a true concert piece with its splashy passagework and intensely emotive qualities that require a sophisticated hand."
With that, Ilya Yakushev finishes the performance!
Ilya Yakushev attended the Rimsky-Korsakov College of Music in St. Petersburg, Russia, and subsequently came to New York City to attend Mannes College of Music where he received BM and MM degrees. He studied with legendary pianist Vladimir Feltsman. A review in life@readingeagle.com states, "Yakushev, whose playing shares a spiritual quality with his mentor, Vladimir Feltsman, alternates power with a silken touch."
Questions may be directed to cultural@sunyorange.edu
photo credit from top to bottom: Jason Koi; chambermuse.com