BOA (Board of Activities) Meeting
Monday, 25 September, 2023
3:30 PM - 4:30 PM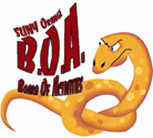 Join the Middletown BOA on Mondays at 3:30 p.m. in the Student Meeting Room, Shepard Student Center.  Have a voice and a vote in your student events. We would be happy to have you join us.
About BOA at SUNY Orange:
The members of the Board of Activities (BOA) work together to ensure that student life at SUNY Orange is both eventful and unique.  Our programs provide cultural, social and recreational opportunities for students to have a quality college experience outside the classroom.

Members of BOA are exposed to life-long leadership skills including decision-making, effective communication and time management. BOA prides itself in being one of the many proactive components at SUNY Orange dedicated to serving the student body.