Ode to O'Keeffe ~ art color photography by Richard Lear
Friday, 14 June, 2019
8:00 AM - 9:00 PM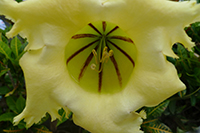 The often quoted idiom "Stop and Smell the Roses" certainly pertains to Richard Lear. For years, he kept up the fast-paced life, missing the beauty of the ordinary. "I never knew life could be joyful, exciting and calm all at once until I picked up my camera for the first time and tried to capture the beauty that had been before me my entire life," he states. He has refined his focus and explains, "Usually, it is about a simple aspect of the entire subject"…to which he devotes his creative photography.
In his Ode to O'Keeffe~ art color photography by Richard Lear exhibit, the spotlight is on flowers, absolutely gorgeous flowers.
May is supposed to be the benefactor of April's rains. Starting May 10 and continuing through June 19, 2019, Mindy Ross Gallery will be aglow with flowers of all colors and sorts. "The magnitude of color is always awe inspiring," he exclaims. He believes the flower "brings joy and laughter, and brightens the darkest of days."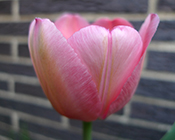 He goes out of his way to find the best possible angles for his photographs. Describing some of his experiences, he says, "For my flower photography, I use a macro lens so I cannot take my pictures from a safe distance." He has hung upside down over a second story balcony to capture a unique flower and has had his husband sit on his legs so he could be over a body of water to reach the perfect water lily.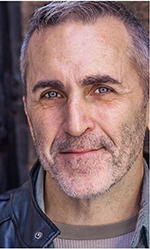 Come and enjoy this exhibit either quietly during the timeframe it is displayed or at the openingreception on Friday, May 10 from 6 to 8 pm. The exhibit and reception are free and open to the public. Gallery hours during May are Monday through Thursday 8am to 9pm and Friday till 6pm. During June, gallery hours are Monday through Thursday 8am to 9pm. The gallery and building are closed on Memorial Day weekend and Fridays, Saturdays, and Sundays in June.
Free, secure parking is available in Kaplan Hall's parking garage entered at 73 First St. Kaplan Hall is located at the corner of Grand & First Streets on the Newburgh campus of SUNY Orange. Questions may be directed to Cultural Affairs at (845)341-4891/9386 or cultural@sunyorange.edu
Photos top to bottom: Solandra Grandiflora - Saba, photo by Richard Lear; Tulip Prospect - photo by Richard Lear; Richard Lear, photographer; Pink Water Lily.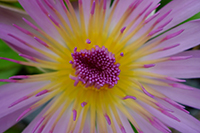 Contact:
Dorothy Szefc

Phone: (845)341-4891/9386