Four Students Earn Statewide PTK Awards
April 24, 2019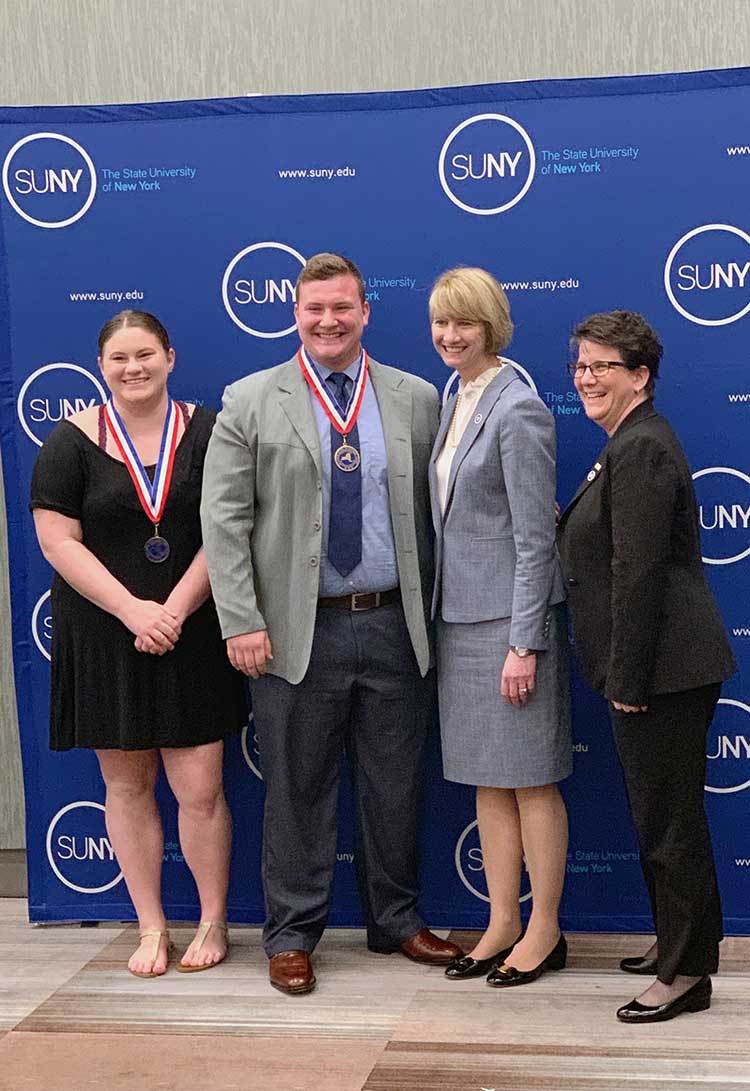 MIDDLETOWN, N.Y. – Current and former SUNY Orange students Kaitlyn Adkins, Michael Conklin, Megan Medley and Harrie Mule' have been named to the USA Today Phi Theta Kappa All-New York Academic Team and were honored during an awards luncheon Wednesday in Albany.
Presented by PTK, the national honor society for students at two-year colleges, the ceremony in Albany celebrated the outstanding academic achievements by SUNY and CUNY students from throughout the state.
Mule', of Newburgh, was named First-Team All-State, becoming just the second SUNY Orange student to earn that coveted distinction. Renita Johnson was the College's first such honoree in 2017. Adkins, Conklin and Medley were all listed on the Third Team. All four are members of the College's Phi Theta Kappa chapter and are regularly included on the Dean's List.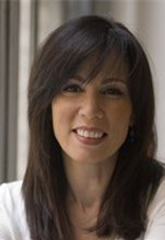 Mule' (at right) completed her liberal arts degree requirements in December and is presently pursuing her bachelor's degree at SUNY New Paltz. At SUNY Orange, she was a peer advisor, vice president of the Phi Theta Kappa chapter and completed the College's "I am a Leader" series. She also received a total of seven scholarships during her time at SUNY Orange and has volunteered at community events throughout Orange County.
Adkins (at left in group photo), of Walden, attended SUNY Orange through the Fall semester before transferring into the Mount St. Mary nursing program this Spring. She is hoping to earn her doctorate degree and specialize in neo-natal intensive care. She was a peer study group leader at SUNY Orange and also spent time away from the College mentoring elementary school children.
Conklin (second from left in group photo), of Port Jervis, completed his associate's degree requirements this past December, graduating summa cum laude from the College's Jointly Registered Teacher Education Program with SUNY New Paltz. He is now at New Paltz pursuing his bachelor's degree. Conklin received an academic award from the Education Department in 2018 in recognition of his outstanding academic achievements. He was also a member of the Future Teachers Association student club. He served as second vice president of the Orange County Youth Board's Collaboration for Community Change committee in 2018. He is also a volunteer for the Hudson Valley Honor Flight and coaches modified football at Port Jervis Middle School.
Like Adkins, Medley, of Montgomery, attended SUNY Orange through the Fall semester before enrolling in Mount St. Mary's nursing program. Medley is a certified New York State emergency medical technician who hopes to become a nurse practitioner. She is a volunteer with the Town of Montgomery Ambulance Corps.