Shacoy Ramsay To Join Purchase College Summer Program
May 9, 2019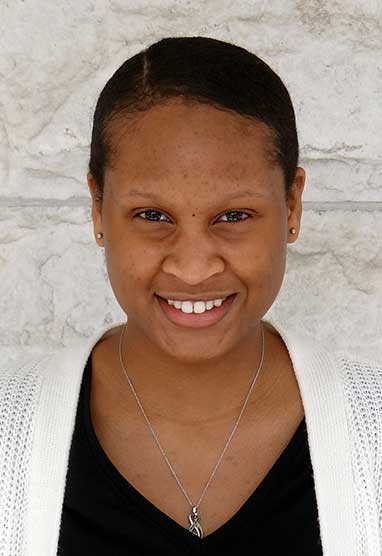 MIDDLETOWN, N.Y. – Middletown resident Shacoy Ramsay, a liberal arts student studying biology at SUNY Orange, has been admitted to the 2019 Purchase College Bridges to the Baccalaureate Summer Research Program sponsored by the National Institutes of Health and the SUNY Office of Diversity.
The Bridges to the Baccalaureate program provides support to underrepresented minority students studying science. Each summer, students from six area SUNY community colleges—Dutchess, Nassau, Orange, Rockland, Sullivan and Westchester—are eligible to apply for the intensive summer research program held on the Purchase campus. This year's program runs from May 28 through July 5.
Students participate in professional development workshops, receive individual advising and networking opportunities, and complete original science research under the supervision of a faculty member. Many program participants later transfer to Purchase College after having developed strong connections to Purchase faculty and students. Students in the program live in apartments on campus and receive a stipend.
In 2011, Purchase College received the Presidential Award for Excellence in Science, Mathematics, and Engineering Mentoring in recognition of the success of this program.
Ramsay, who hopes to become a pediatrician, is enrolled at SUNY Orange through its Educational Opportunity Program. She is a graduate of Middletown High School and intends to enroll at Purchase in the Fall. Ramsay hopes to use her summer residency to network with students and faculty members, improve her laboratory and research techniques, and gain valuable experiences that will help shape her academic and career choices.
"It will educational and beneficial. You need experiences like this to open up more opportunities," she said. "For me, it will also be a nice introduction to the school. I was shocked when I learned I had been picked. I wondered if I was really ready, but I know I am because they picked me."
In 2017, as a senior at Middletown HS, she was presented with a Sojourner Truth Award for mathematics from SUNY Orange. She has also completed community service at Orange Regional Medical Center to gain additional experience related to science and healthcare.
For more information, visit the Bridges to the Baccalaureate Program website.