Dr. Strmiska Receives Fulbright Fellowship
May 14, 2019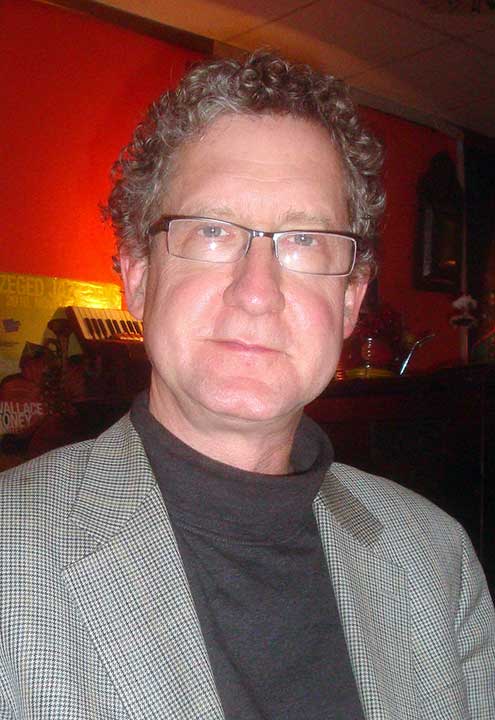 MIDDLETOWN, N.Y. – Dr. Michael Strmiska, professor of global studies and world history at SUNY Orange, has received a prestigious Fulbright Teaching Fellowship grant that will support a six-month teaching exchange at Rīga Stradiņš University (RSU), located in Riga, Latvia, during the Spring 2020 semester.
Strmiska, a resident of Middletown who has been a member of the SUNY Orange faculty since 2008, will teach religion-oriented courses in the Social Anthropology Programme within RSU's Department of Communication Studies. Depending on need and interest from local students, Strmiska hopes to be teaching the following courses: Anthropology of Religion, Religion and Media, and International Relations.
This will mark Strmiska's third Fulbright Fellowship. During the 1996-97 academic year, he was the recipient of a Fulbright Student Fellowship for study at the University of Iceland in Reykjavik. Strmiska's second Fulbright was a Teaching Fellowship for the 2004-05 academic year, when he was a lecturer in a broad range of humanities and social science courses in the Department of Philosophy at Šiauliai University in Šiauliai, Lithuania.
"One of the reasons I am enthusiastic about going to Riga to teach at RSU is that I have been to the city a number of times for both conference and research purposes," Strmiska explains. "I have developed a range of contacts as well as a familiarity with the area that should greatly aid me in my work and allow me to settle in quickly and easily.
"Staying in Riga for an extended period, and no doubt traveling to other parts of the country as my schedule permits, would only deepen my connections to Latvia and stimulate further projects," he adds. "This Fulbright Fellowship will definitely not be the end of my involvement in Latvia or the Baltic region, but could very well be the beginning of an enduring collaboration across the Atlantic, a prospect I would welcome."
While much of his teaching at SUNY Orange is centered on world history, Strmiska has conducted extensive research in religious studies over the past 15 years, specifically the study of New Religious Movements with a focus on "Neo-Pagan" or Pagan revival religious movements that seek to adapt pre-Christian European religious traditions to the contemporary world. His research, largely anthropological in nature, has taken him to numerous countries, including Iceland, Lithuania, and Latvia, to observe and interact with religious groups. Strmiska has written extensively about his research of religious movements throughout the world, with a focus on the Baltic Region. He also has delivered presentations and keynote addresses internationally.
The J. William Fulbright Program, which aims to increase mutual understanding between the people of the United States and the people of other countries, is the flagship international educational exchange program sponsored by the United States government. Fulbright alumni have become heads of state, judges, ambassadors, cabinet ministers, CEOs, and university presidents, as well as leading journalists, artists, scientists, and teachers. They include 59 Nobel Laureates, 84 Pulitzer Prize winners, 72 MacArthur Fellows, 16 Presidential Medal of Freedom recipients, and thousands of leaders across the private, public and non-profit sectors. Since its inception in 1946, more than 380,000 "Fulbrighters" have participated in the program.