Dena Whipple Named Associate Vice President
July 2, 2019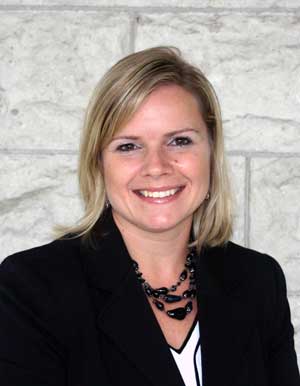 MIDDLETOWN, N.Y. – After serving for two years as Interim Associate Vice President for SUNY Orange's recently formed Division of Learning and Student Success, Dena Whipple has been named to the post full-time as announced recently by College President Dr. Kristine Young.
Whipple, who has directed the division from its inception in July 2017, oversees an array of departments within the Academic Affairs division, including Library, Office of Educational Partnerships, Academic Support Services, Cultural Affairs, Academic Technology, and Center for Teaching and Learning. She also provides College oversight to the grant-funded Liberty Partnerships Program collaboration with the Newburgh Enlarged City School District and the Newburgh Boys & Girls Club, as well as the successful P-TECH Excelsior Academy partnership between NECSD and IBM.
From 2011 to 2017, Whipple led the College's Center for Teaching and Learning. Programming delivered through the CTL is designed to enhance faculty teaching methods and practices in order to enrich student learning while at the same time offering professional development and enrichment workshops for employees across all departments. Under her leadership, the CTL offered over one hundred events and workshops each year and implemented a number of initiatives including a faculty tablet program, regular graduate course offerings, a college-wide leadership conference, lecture capture technology, live streaming capabilities, and virtual reality.
Whipple initially joined the SUNY Orange faculty in 2005 as an adjunct instructor within the Arts and Communication Department, where she taught both traditional and digital photography courses along with an introduction to art class. She developed the College's digital photography courses in 2008.
"Over the past two years, Dena worked collaboratively to unite a collection of related academic services and created a shared identity and mission that will become an integral thread as we enhance the SUNY Orange experience for our students," said Dr. Erika Hackman, vice president for academic affairs. "Her faculty teaching experience and CTL leadership experience provided her with critical insight into the needs of students, faculty and staff. Her demonstrated experience in program management, strategic planning, accreditation, and assessment, coupled with her collaborative and creative leadership style, will position her to serve as an excellent leader for the LSS Division and the College."
Prior to arriving at the College, Whipple served for four years as digital photographer and assistant photo editor at Haddon House Food Products in Medford, N.J. She is also a professional freelance photographer. Whipple earned her bachelor's degree from Pennsylvania State University in 1997 and acquired her master's degree in educational media design and technology from Full Sail University in 2011.