Iris Martinez-Davis Named AVP of Human Resources
August 26, 2019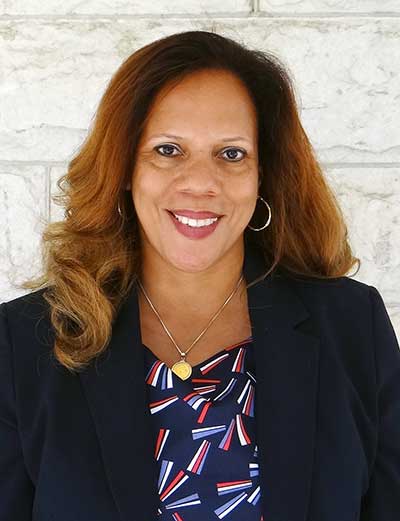 MIDDLETOWN, N.Y. – SUNY Orange President Dr. Kristine Young recently added a new member to her executive leadership team, announcing the hiring of Middletown resident Iris Martinez-Davis as the College's associate vice president of human resources.
Martinez-Davis will oversee employee hiring and benefits; direct the payroll department; coordinate mandated employee trainings; assure College compliance with county, state and federal laws; interface with bargaining units; and manage disciplinary actions. In her role, she will be a member of the president's Cabinet and manage a human resources staff of four along with a payroll staff of five.
Martinez-Davis arrives at SUNY Orange from Fedcap Rehabilitation Services, where she held several roles--including human resources manager and human resources director--since April 2018, leading a team that served business partners in multiple locations in 22 states. Prior to that, she spent 20 years (1997-2017) with Kennedy International Management Company at JFK Airport in New York City. Her escalating roles with the company concluded with her serving as vice president/general manager. Her duties included planning, developing, organizing, directing, and evaluating the organization's human resources functions for a staff of 150.
She also served from 1992 to 2012 as general manager of A & L Management Company (a sister company of Kennedy International), overseeing operations at the Bathgate Postal Contract Station in New York.
Martinez-Davis earned her bachelor's degree in business management economics, concentrating in human resource management, from SUNY Empire State College and her master's degree in human resource management from Stony Brook University. She also holds a certification as a Professional in Human Resources (PHR) as well as a professional accreditation from the Society for Human Resource Management as a certified professional (SHRM-CP). Additionally, she has volunteered in supported several departments at Orange Regional Medical Center.