Aaliaya Patterson is New Student Trustee
September 18, 2019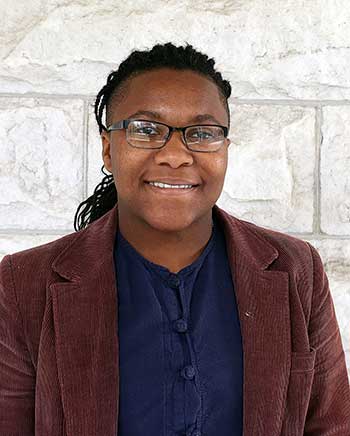 MIDDLETOWN, N.Y. – Aaliaya Patterson, a criminal justice student from Montgomery, was sworn in as the new student representative to the SUNY Orange Board of Trustees on Tuesday (Sept. 17) and will serve in that capacity for the 2019-20 academic year.
Patterson, elected to the Board by her fellow students, took her oath of office at Tuesday's meeting and will represent the College's more than 5,000 students at Board meetings and other selected College events.
Patterson, a graduate of Valley Central High School, is on track to complete her criminal justice degree in May with the hopes of ultimately enrolling in law school. She has been actively engaged in student life at the College, having served as a member of the College's Middletown campus Student Senate as well as the student-led Board of Activities. She is currently the treasurer of the All 4 Jesus student club after previously serving as its president. She is also a member of the Criminal Justice Club.
This past summer, she was one of three SUNY Orange students to attend the Student Global Leaders Experience as part of the SUNY SAIL (Strategic Academic Innovative Leadership) Institute. She is also a graduate of the College's "I am a Leader" program, a year-long series of workshops and presentations designed to helps students strengthen their leadership skills and build relationships with academic and community leaders.
Her term will conclude at the Board's June 2020 meeting.