Foundation Presents 2019 Leadership Awards
September 25, 2019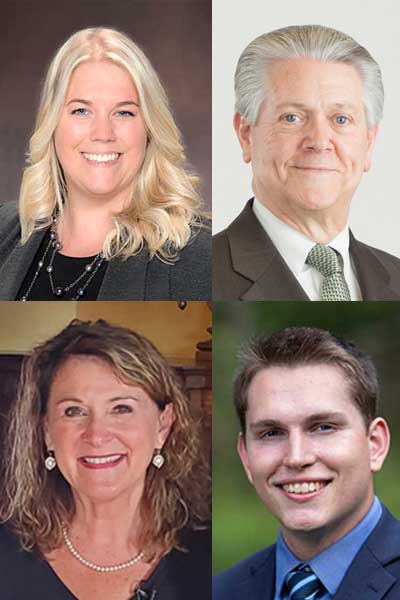 MIDDLETOWN, N.Y. – The SUNY Orange Foundation & Alumni Engagement will honor four admirable SUNY Orange alumni who have made, and continue to make, a difference in their organizations and their communities when it hosts its 13th annual Leadership Awards on Tuesday, Oct. 15 at 5:30 p.m. in the Kaplan Hall Great Room on the Newburgh Campus.
This year's honorees include William F. Vacca (Leadership in Business), Johnnieanne Hansen (Leadership in Community), Meg Atwood (Leadership in Education) and Sean Ward (Edward A. Diana Young Alumni Award).
Vacca is vice president of business development at Walden Savings Bank, Hansen is vice president of operations and workforce development for the Council of Industry, Atwood is a professor in the Dental Hygiene Department at SUNY Orange and Ward is a client services representative for Advance Testing.
The Leadership Awards event is sponsored by: LEGOLAND New York Resort, Advance Testing, Walden Savings Bank, Mid-Hudson Valley Federal Credit Union, UBS Financial Services, Orange Bank & Trust Company, Hudson Valley Investment Advisors, Keybank, Orange & Rockland Utilities, Quest Financial, and Rhinebeck Bank.
To learn more about the Foundation, sponsorship opportunities or to purchase a ticket to the event, please visit www.sunyorangefoundation.org/leadership-awards or contact the Foundation at (845) 341-4725.
Honoree profiles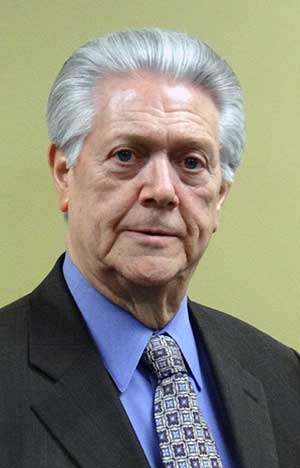 William F. Vacca – Leadership in Business
William F. Vacca was born and raised in Central Valley, N.Y., is a graduate of Monroe-Woodbury High School, and attended Orange County Community College (SUNY Orange). After serving in the U.S. Army for two years, Vacca began his banking career in 1966. He went on to work for KeyBank and eventually became the bank's senior vice president in charge of cash management.
After 31 years, he moved on to Sterling National Bank as senior vice president of retail banking for 17 years. He is presently the vice president of business development for Walden Savings Bank, where he has been for the past five years. Vacca currently is the president of the Orange & Sullivan ARC Foundation Board, chairman of the Hudson Valley Food Bank Advisory Board, and is a member of the Board of Trustees at SUNY Orange.
In the past, he has been a board member for Pattern for Progress, Amos & Sarah Holden Home, Orange County United Way, Junior Achievement, Cornwall Hospital, Orange County Chamber of Commerce, Orange County Partnership, and American Heart Association Heart Walk.
He resides in New Windsor and has five children: Billy, Tiffany, John, Victoria and Olivia; and three grandchildren: Adriana, Carly and Jackson.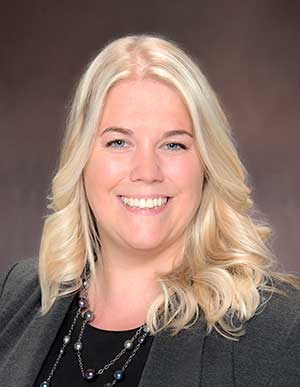 Johnnieanne Hansen – Leadership in Community Service
Johnnieanne Hansen is the vice president of operations and workforce development at The Council of Industry of Southeastern New York and the Manufacturers Association of the Hudson Valley. Since taking on this role in the summer of 2017, Hansen has successfully launched several vital initiatives to help close the skills gap and build a strong manufacturing workforce. These initiatives include the Manufacturing Intermediary Apprentice Program, a Collaborative Recruiting Program, and the formation of The Hudson Valley Manufacturing Workforce Center, Inc. (HVMWC) a 501(c)3 organization that has received several workforce related grants. Hansen also serves as the HVMWV executive director.
Hansen began her career in Real Estate in 1997 as an office administrator, over time taking on responsibilities in the fields of training and human resource management. In 2009 she became the training manager for Walden Savings Bank, eventually becoming executive recruiter and assistant corporate secretary. She served as president of Middletown Rotaract, a youth leadership affiliated with Rotary, and in later years she was a district chair, traditional Rotarian and board member.
In 2015 with the support of her family, Hansen welcomed a foreign exchange student through Rotary Youth Exchange. She has also volunteered for Hudson Valley Food Bank, St. Margaret Soup Kitchen, Making Strides, American Heart Association and other associations throughout the Hudson Valley. She is an adjunct professor at SUNY New Paltz, teaching both graduate and undergraduate courses in leadership and human resources management, among other topics. She has also taught at Mount St. Mary College in Newburgh.
She has a Master of Arts degree in integrated marketing communication from Marist College in Poughkeepsie, a Bachelor of Science degree in business management from Dominican College in Orangeburg, an associate degree in business management from SUNY Orange, and holds several professional certifications in human resource management and training. She is a graduate of Leadership Orange, and serves on the Board of Trustees of the Mid-Hudson Children's Museum as well as the National Association of Manufacturers Labor and Workforce Committee.
She resides in the Town of Newburgh with her husband, Stephen, and their two children, McKenna and Tanner.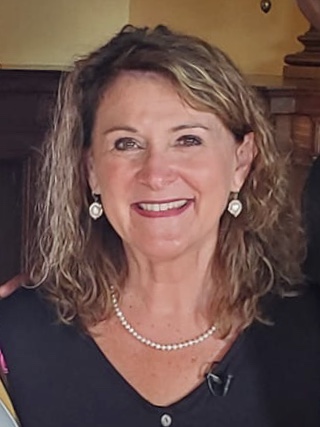 Meg Atwood – Leadership in Education
Meg Atwood, a 1982 graduate of Orange County Community College (SUNY Orange) Dental Hygiene program, is starting her 36th year of teaching in the Dental Hygiene Department. She teaches a number of courses, including head and neck anatomy; embryology and histology; oral health prevention; public health; and clinical instrumentation and clinical services. Atwood was awarded the SUNY Orange President's Award for Excellence in Teaching and the SUNY Chancellor's Award for Excellence in Teaching in 2015. She was promoted to full professor in 2018.
She currently serves on the College's Committee for Institutional Diversity and Equity and the Executive Committee. She has established countless collaborations with the community to include Head Start, Maternal Infant Services Network (MISN), Orange County Department of Health, Hudson Valley Migrant Health, and local community health centers. She has also helped foster interdisciplinary collaborations with other departments at the College, including the Health Professions, the BRIDGES Program and programming through Cultural Affairs.
She works as a consultant for water fluoridation and cavity (decay) prevention with the Children's Dental Health Project in Washington D.C., the New York State Department of Health, and the Schuyler Center for Analysis and Advocacy in Albany. In addition, Atwood has published in professional journals, provided continuing education courses, served on the peer review board of several dental hygiene publications, and reviewed content for dental hygiene textbooks.
She has served in leadership positions in her professional organization, the American Dental Hygienists' Association, at the local, state and national levels, from which she has received numerous awards. She was awarded the American Dental Hygienists' Association Student Advisor Award at the national ADHA Conferences in 1990 and 2005.
Atwood and her husband Jeff live in Slate Hill. They have two daughters, Whitney and Abbye.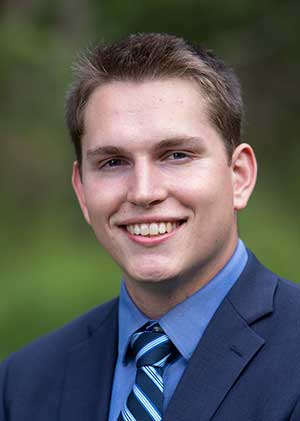 Sean Ward – Edward A. Diana Young Alumni Award
Sean Ward is a 2018 graduate of Orange County Community College (SUNY Orange) and is currently the client services representative at Advance Testing. While attending SUNY Orange, Ward was hired to work for Advance Testing, and immediately following graduation, was offered the position of interim laboratory manager. This allowed him, at age 19, to fill a leadership role. He was in charge of managing a team, and helping to facilitate the growth of others within his department. He moved on to become a member of the company's Business Development team.
Over the past year, Ward has grown in this role and utilizes his SUNY Orange degree every day. He credits much of his current success to the fact that he was able to both obtain a degree, while at the same time working to gain experience for his growing career. Sean is currently working towards a bachelor's degree at Johnson and Wales University, with plans to continue his education and pursue a master's degree.