Chris Parker Song Earns Music Award
September 26, 2019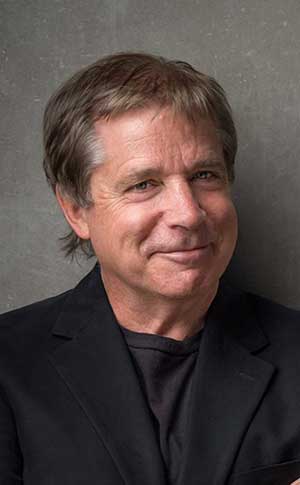 MIDDLETOWN, N.Y. – An original song, entitled "The Chimney," written by SUNY Orange Arts and Communication Professor Chris Parker recently won second place in the Jazz category of the 2019 "Unsigned Only" worldwide music competition.
Parker's entry was among more than 6,000 submitted to the contest, from more than 100 countries, but was just one of 38 winners from nearly 20 different song categories. His was the highest rated song from an American composer in the jazz category. There was one grand prize winner among all categories, followed by first and second place awards in each category.
"Unsigned Only" is a unique annual international music competition designed for solo artists, bands, and singers who are not signed to major-label record companies. The goal of the competition is to uncover outstanding, talented performers from around the world.
Parker has been a member of the SUNY Orange faculty since 1983 and is a past recipient of the SUNY Chancellor's Award for Teaching Excellence. Musically, Parker is a multi-faceted performer (primarily piano) and composer who has written for everything from small jazz groups and chamber ensembles to full symphony orchestras. He heads his own group that performs locally during the academic year and then travels to the West Coast for concert tours during the summer, offering a diverse lineup of Latin, funk and straight-ahead jazz. Contemporary jazz icons Randy Brecker, Bob Mintzer, Chris Vadala and Lyn Seaton have all performed with Parker's band.
SUNY Orange's Arts and Communication department offers degrees that help prepare students for transfer to four-year colleges, as well as careers in a host of fields such as music, theatre, public relations, graphic arts and design, printing, illustration and communications. For more information, contact the Arts and Communication Department at (845) 341-4787 or visit www.sunyorange.edu/arts_comm.
Listen to "The Chimney" at https://sunyorange.edu/news/audio/jazz-2nd.mp3.