College Holding Instant Admission Day at PJHS
October 20, 2019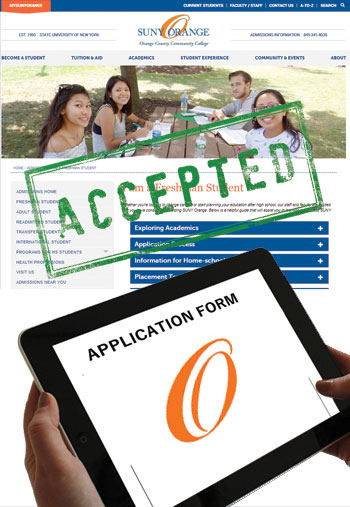 MIDDLETOWN, N.Y. – SUNY Orange's Office of Admissions will be holding an Instant Admission Day at Port Jervis High School from 10 a.m. to 1:30 p.m., Friday, Oct. 25, providing on-site decisions on student applications to the College.
The counselor will meet with seniors to explain the admissions process, walk interested students through the online application and offer an instant on-site decision. Underclassmen interested in SUNY Orange are invited to meet the SUNY Orange representative as well.
SUNY Orange boasts one of the finest student transfer success rates in the State University of New York system and provides diverse educational opportunities to help students meet their goals. Students also take advantage of many transfer and career options following graduation from the College.
For more information, visit www.sunyorange.edu/admissions/visit.html or contact the Admissions Office at (845) 341-4030.