Transfer Fair Attracts More Than 80 Colleges and Universities
November 13, 2019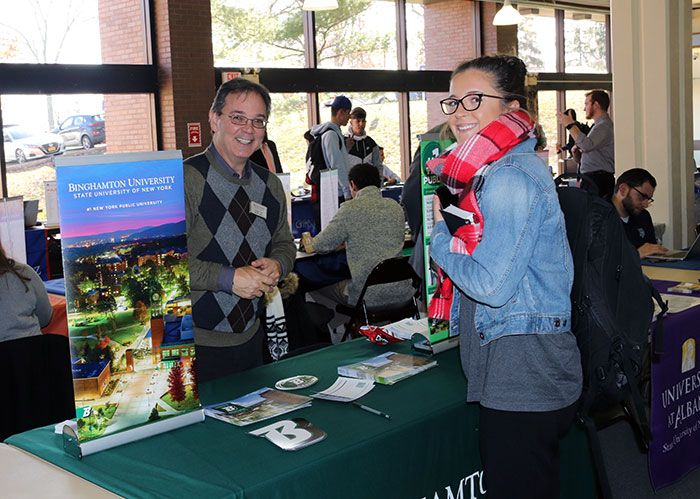 MIDDLETOWN, N.Y. – SUNY Orange students weaved their way through a maze of representatives from more than 80 four-year colleges and universities on Wednesday during the College's annual Transfer Fair at the Shepard Student Center on the Middletown campus.
Representing colleges and universities from within the State University of New York system, as well as the tri-state region, New England and beyond, the admissions recruiters and transfer specialists in attendance spoke with interested SUNY Orange students about academic degrees, campus life, the transfer process and career opportunities afforded by their respective institutions.
The Transfer Fair is an annual event hosted by the SUNY Orange Academic Advising Office and transfer advisor Anthony Scalia. Thirty-seven percent of SUNY Orange graduates during the 2017-18 academic year transferred immediately to a four-year college or university upon graduation. That total includes 48.6 percent of all graduates from the Associate in Arts (A.A) and Associate in Science (A.S.) degree programs, which are designed specifically for transfer.