College Offering Five Accelerated Classes this Semester
January 13, 2020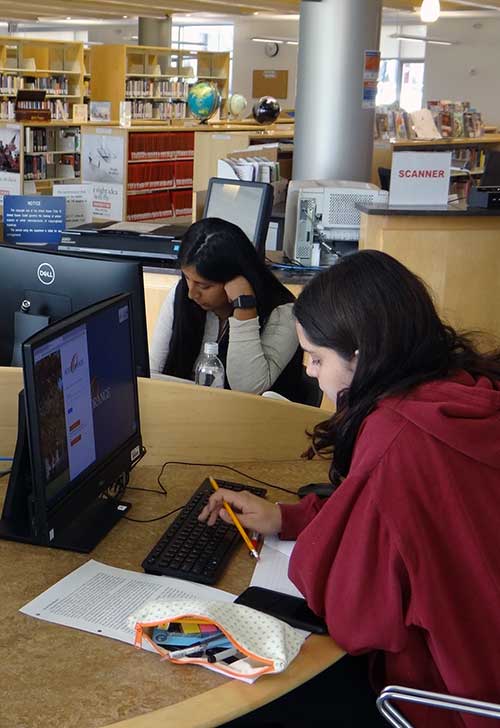 MIDDLETOWN, N.Y. – Buoyed by more than two-fold enrollment growth during its current Winter intersession, SUNY Orange is continuing to creatively test the waters on scheduling adjustments, intended to better serve students, by piloting a handful of "accelerated" daytime courses during the upcoming Spring 2020 semester.
The accelerated courses will be offered over a 12-week timeframe, compared to the traditional 15-week Spring semester schedule. The first day of classes for the Spring semester will be Tuesday, Jan. 21, however the accelerated courses will begin on Feb. 11. The five courses chosen for the accelerated pilot are Career Planning, Criminal Justice, Freshman English 1, United States History 1 and Introduction to Psychology. (For course times and locations, visit the College's academic schedules page)
"The five courses we selected fit most of our degree tracks, and are suitable for current students as well as new, first-time students," says Dr. Kristine Young, SUNY Orange president. "They provide current students with an alternative scheduling option but they also give us a small inventory of high-demand classes for later-arriving students who traditionally have been shut out of those popular courses."
Optimism regarding the success of the accelerated courses pilot program is high, Young adds, in part because the College generated 126 percent growth in enrollment in its current Winter intersession, in which students are taking online classes from Jan. 2-18. SUNY Orange piloted its initial winter courses in January 2019, running four classes online. For this winter, the College intended to double course offerings to eight, but three of the classes filled rapidly so additional sections of those courses were added to meet demand, boosting the total number of offerings to 11.
"We could not be more pleased with how the Winter session is unfolding," Young explained. "Our current students are utilizing that timeframe to continue momentum toward their goals and we are seeing some students from other colleges doing likewise by taking advantage of our classes while they are back home in Orange County for break. We anticipated growth from last year, but 126 percent is beyond what we'd imagined.
"These are just the early steps for us regarding scheduling. The students of today face many challenges in balancing work, family and educational needs, so we are continually examining how we can help them blend academics into an already hectic and demanding life schedule."
For more information on the upcoming accelerated courses, contact the SUNY Orange Admissions staff at (845) 341-4030.