$900K Grant Will Support Students in STEM, Licensed Professions
February 28, 2020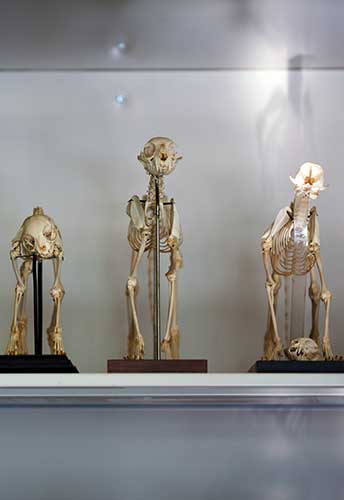 MIDDLETOWN, N.Y. – The New York State Education Department has awarded SUNY Orange a $900,000 Collegiate Science and Technology Entry Program (CSTEP) grant to support recruitment and retention of underrepresented students pursuing STEM degrees or careers that require licensure in New York State.
The five-year grant will provide the College with $180,000 per year to support 90 students annually. To be eligible, a student must be a New York state resident, and be African-American, Hispanic/Latino, American Indian or Alaskan native, or demonstrate financial hardship.
"The CSTEP grant allows us to implement yet another program to broaden access to higher education for students who historically have struggled to turn their college dreams into reality," said Dr. Kristine Young, SUNY Orange president. "It will fold in nicely with our TRiO, EOP (Educational Opportunity Program), and LSAMP (Louis Stokes Alliances for Minority Participation), programs, as well as other ongoing initiatives, to give us an array of ways to attract, and more importantly retain, students."
SUNY Orange has identified 19 of its degree programs, nearly half of its overall total, in which either current or future students would qualify for CSTEP participation, provided they meet the primary eligibility criteria.
Grant funds will allow the College to utilize professional tutors to provide instructional support for gateway courses (introductory or prerequisites such biology, chemistry, physics and calculus in the STEM fields, and pre-professional courses in the licensure degrees), develop a research course informing students about research protocols, and offer students opportunities to participate in research activities at SUNY Orange and partnering institutions.
Students will also be able to participate in career exploration activities, take part in a Summer Boot Camp in preparation for gateway courses, enrich their academic experience through career-related field trips, and receive additional supports in the areas of advising and registration.
The College expects to identify a program director who will oversee the grant and hire a program coordinator to manage the day-to-day functions. It will create an advisory board to help coalesce the many support functions into a cohesive program that will be most beneficial to the students.
For more information, contact Dr. Michael Gawronski, associate vice president for the health professions, at (845) 341-4284.