Summer Classes to be Offered in Alternate/Distance Formats
April 15, 2020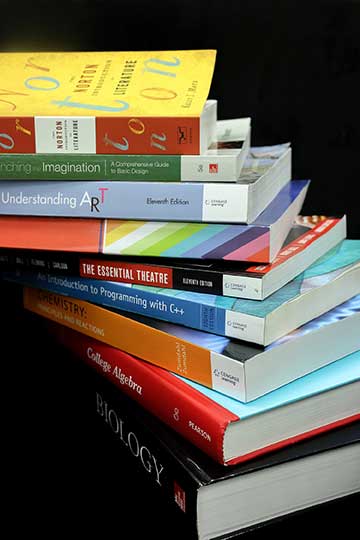 MIDDLETOWN, N.Y. – SUNY Orange is moving its on-campus Summer classes to alternative and distance formats to support current students, as well as visiting students, who are looking to continue their studies in a comfortable and safe environment while responses to the COVID-19 pandemic and related social distancing regulations are ongoing.
The vast majority of SUNY Orange's Summer courses will be transitioned, providing students with some certainty regarding class availability, and assuring they can confidently plan a course of study that fits with their chosen degree path. The College will communicate with students already registered for Summer classes to clarify how the on-campus instruction is being transitioned and to help those students adapt to the changes as smoothly as possible.
This year's SUNY Orange Summer Sessions are scheduled as follows: Summer 1 will be held from May 26 to July 2, with Summer Session 2 planned from July 6 to Aug. 13.
"Our SUNY Orange grads are on the front lines right now in hospitals, healthcare facilities and nursing homes. They are leading essential businesses in keeping Orange County moving," said Dr. Kristine Young, SUNY Orange president. "That inspires us to do everything in our power to keep affordable, accessible, high-quality education readily available locally for our citizens at this time to bolster that workforce and prepare the next generation of Orange County leaders.
"We recognize that for many of our neighbors, their future looks different today than it did two months ago," Young added. "They may be out of work or considering a career change. They likely have reservations about starting or continuing a college degree, or may be planning to stay closer to home rather going away to college. We want them to know we are here for them. They can do it, and we can help."
All students continue to have online access to the College's full array of student support services, including admissions, financial aid, registration, advising, tutoring, health and wellness counseling, and student activities.
There are many financial resources available for students, including federal (Pell) and state (Tuition Assistance Program) grants, New York State Excelsior scholarship, SUNY Orange scholarships, student work-study, loans, and many others. Students may also qualify for programs such as TRiO and Educational Opportunity Program (EOP) that support underserved and financial disadvantaged populations. The GI Bill is available to support veterans and the College managed an Emergency Fund and Food Pantry for students in need.
For more information, contact the Admissions office at (845) 341-4030 or visit www.sunyorange.edu/summer.