Brianna Einhorn Earns PTK Scholarship from BU
April 23, 2020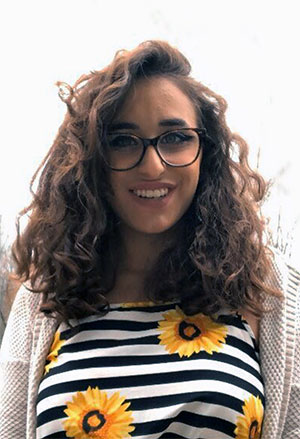 MIDDLETOWN, N.Y. – SUNY Orange student Brianna Einhorn was recently selected to receive a $25,000 per year Phi Theta Kappa transfer scholarship from Boston University.
Einhorn, of Middletown, expects to graduate from SUNY Orange this May with a degree in international studies. At Boston University, she hopes to major in international relations, with a functional focus on foreign policy and security studies and a regional focus on Africa and the Middle East. She hopes to study Arabic as well.
A graduate of Minisink Valley High School, Einhorn is a member of SUNY Orange's chapter of Phi Theta Kappa. She also is part of the TRIO Program, which she credits with providing her significant support and guidance throughout her college career, as well as encouraging her to apply for the BU PTK scholarship.
At SUNY Orange, she has worked as a TRiO mentor, assisting other students. She is a member of the Student Senate, a member of the Honors Program, and was the president of the SUNY Orange International Club. She was chosen to participate in the Eleanor Roosevelt Community College Emerging Leaders Program (ECCEL), and is currently working with the College to create an Undocumented Student Handbook for potential undocumented and DACA students who want to pursue a college education. She is also working with the College administration to develop a Center for Diversity.