Five Students Earn Phi Theta Kappa Statewide Academic Awards
May 22, 2020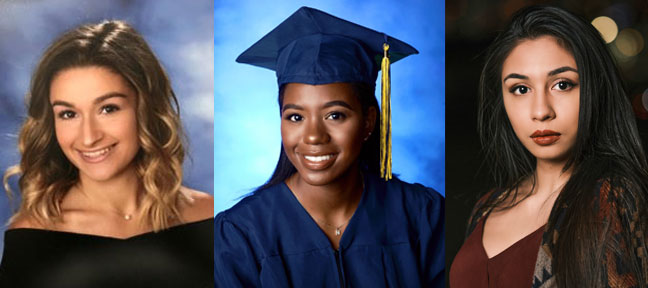 MIDDLETOWN, N.Y. –SUNY Orange students Akua Andoh, Giovanna Cala, Lilibeth Mendoza, Jessica Vargetto and Nina Zylberberg were named to the USA Today Phi Theta Kappa All-New York Academic Team earlier this Spring.
Traditionally, the award recipients are honored during a late-April luncheon, which was postponed this year amid COVID-19 pandemic concerns. Presented by PTK, the national honor society for students at two-year colleges, the awards highlight the outstanding academic achievements by SUNY and CUNY students from throughout the state.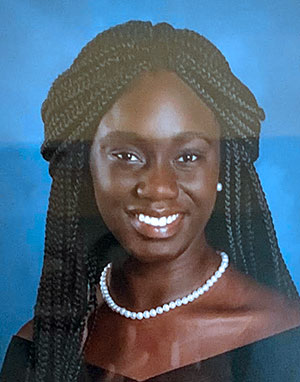 Andoh, of Middletown, earned a liberal arts degree this month. She has been a regular member of the Dean's List, was a member of the Phi Theta Kappa chapter and has received several scholarships. This Fall, she plans to continue her academic career at Pace University to study criminal justice.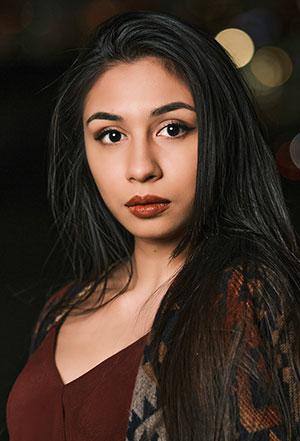 Cala, a resident of Port Jervis who was homeschooled in high school, graduated in December summa cum laude with her associate's degree in liberal arts. She is currently enrolled at Queens College pursuing dual majors in education and history with the hopes of becoming a high school teacher in history or biology. During her time at SUNY Orange she was a student senator, actively involved in student clubs, and served alongside faculty and staff on the College's awards, sustainability and curriculum committees. She completed the ECCEL leadership program in partnership with the Eleanor Roosevelt Center in Val-Kill, and completed the SUNY SAIL leadership seminar during the Summer of 2019. She and her fellow SUNY Orange ECCEL students helped the College establish its Food Pantry. She was also a member of the Honors Program and the Phi Theta Kappa honor society.
Mendoza, a Newburgh resident, graduated cum laude in December with a degree in nursing. She was a Dean's List student and participated in the SUNY Purchase Bridges to the Baccalaureate summer research program in 2018, where she was recognized for her research at the annual Biomedical Research Conference for Minority Students in 2018.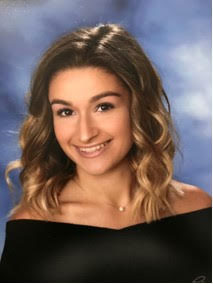 Vargetto, of Newburgh, completed her liberal arts degree this month and plans to transfer to Binghamton University to pursue a pharmacy degree. A graduate of Newburgh Free Academy, she is a member of the Honors Program at SUNY Orange, where she serves as a peer tutor and a student representative to the Honors Advisory Board. She attended the College as a President's Scholarship for Student Excellence recipient.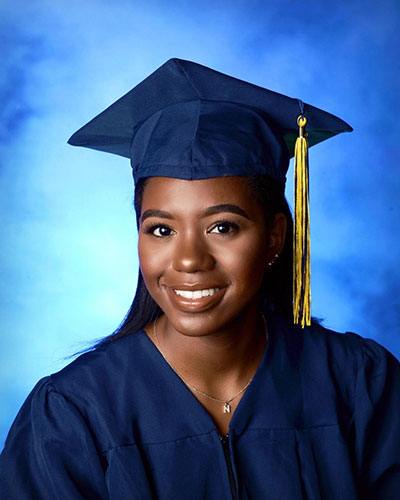 A New Windsor resident, Zylberberg graduated this month with a degree in liberal arts. She has been accepted into SUNY Purchase's Bridges to Baccalaureate online program for this Summer and will be transferring to Stony Brook University in the Fall. At SUNY Orange, she was an honors student and volunteered with the Liberty Partnerships Program as well as the College's Louis Stokes Alliances for Minority Participation (LSAMP) program. Earlier this year, she was featured along with other LPP alumni in a statewide newsletter. She participated in LPP as a seventh grader in the Newburgh school district, and has returned to volunteer as a tutor in math, English and Spanish.