Paul Martland Named Vice President of Administration and Finance
May 27, 2020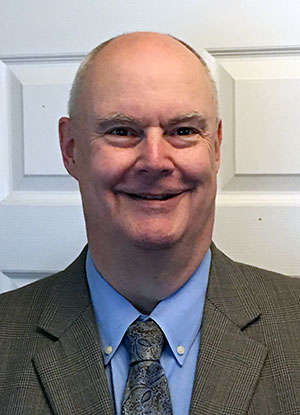 MIDDLETOWN, N.Y. – SUNY Orange President Dr. Kristine Young has named Paul Martland as the College's new Vice President of Administration and Finance. In his role, Martland will oversee the areas of facilities; safety and security; business office; human resources; and institutional planning, assessment and research.
Most recently, Martland served as dean of administration at Quinebaug Valley Community College in Danielson, Conn., from 2012 to 2019. As chief financial and administrative officer at Quinebaug, he was responsible for the overall financial performance of the College and for all business-related functional areas, including budgeting, finance, facilities, human resources, information technology, labor relations, payroll, purchasing, and the innovative Advanced Manufacturing Technology Center.
Prior to that he spent 28 years in increasingly responsible management positions at the Cranston Print Works Company, the oldest and largest textile printing company in the United States. Martland served as general superintendent of the company's Webster, Mass., facility from 1988 through 2000, and then as director of sourcing from 2001 through 2011.
"Paul's extensive background in higher education, manufacturing and banking will serve him well as he immerses himself into the SUNY Orange community," Young said. "He joins us at a most complex time as we respond to the wide-ranging educational, operational and fiscal challenges associated with the COVID-19 pandemic. But I am confident his experiences will serve him, and SUNY Orange, well as we re-establish the relevance and usefulness of the College in our new environment."
At Quinebaug, Martland was a member of the president's executive Cabinet and represented the college on various Connecticut system-wide and state-wide committees, including the State-wide Advanced Manufacturing Advisory Council. He collaborated with the QVCC Foundation, local businesses, non-profit organizations and public agencies on a variety of issues. Additionally, he worked hand-in-hand with faculty and staff on strategic planning and accreditation processes.
Martland managed relationships with third-party providers of food services, the bookstore, and campus security. He was Quinebaug's affirmative action/equal employment opportunity officer, Title IX coordinator and ADA coordinator.
At Cranston, managed the operations of a three-shift, 400,000-square-foot manufacturing facility and a 100,000-square-foot distribution center with combined staffing levels of 350-450 employees. He later sourced raw fabric, finished fabric, and fabric-based finished products from China, India, Indonesia, Israel, Korea, Pakistan, Thailand, Turkey, United States and Vietnam.
Martland has served on the Board of Directors of the Webster Five Cent Savings Bank in Webster, Mass., since 2004 and as a member of the executive committee since 2007. From 1989 to 2002, he was on the Board of Directors of the Hubbard Regional Hospital, including serving as a member of the executive committee for nine years and president for three years.
He earned his bachelor's degree in economics and political science from Amherst College and his master's of business administration degree from the J.L. Kellogg Graduate School of Management at Northwestern University.