Board of Trustees Accepts Voluntary Pay Cut by President Young
July 2, 2020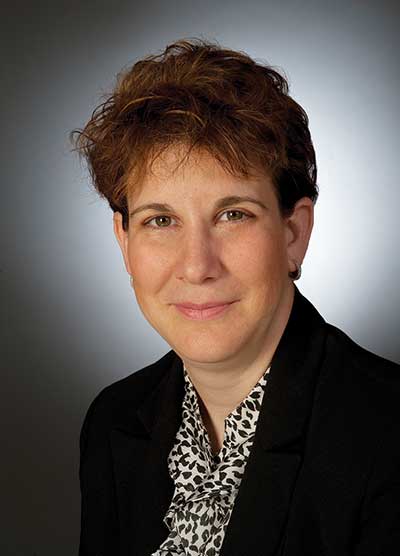 MIDDLETOWN, N.Y. -- The Orange County Community College (SUNY Orange) Board of Trustees has received and accepted a proposal from President Dr. Kristine Young to voluntarily reduce her salary by 10 percent in anticipation of potential cuts in the College's New York State appropriations during the 2020-21 fiscal year.
"Our state and local economies have been significantly impacted by the COVID-19 pandemic, and Governor Andrew Cuomo has previewed how drastic declines in state revenues could possibly result in significant cuts in state aid," said Fred Watson, chair of the SUNY Orange Board of Trustees. "While we are unsure how extreme those cuts may be, we anticipate some reduction in state aid in the short term, so the Board, Dr. Young and her administrative team continue to plan a 2020-21 budget that accounts for all contingencies.
"Even as state appropriation levels remain unclear, Dr. Young has volunteered to cut her salary by 10 percent as an early step in moving the College toward a balanced budget," Watson added. "The Board appreciates this gesture from Dr. Young, who continues to demonstrate her selfless leadership and commitment to the College's fiscal stability during these difficult times.
"The Board of Trustees continues to be pleased and inspired by Dr. Young's leadership. She is available and accessible to all sectors of the College community, she communicates effectively, and maintains transparency regarding her leadership decisions to the best extent she can. She leads with energy, passion and thoughtfulness. Additionally, she has earned the respect of her peers within SUNY and nationally, as evidenced by her inclusion on the Governor's New York Forward Reopening Advisory Board, her membership on the American Association of Community Colleges' Board of Directors, and her role with the Mid-Hudson Regional Economic Development Council."
As one of 30 community colleges within the State University of New York, SUNY Orange revenues come predominantly from three sources: student tuition, support from Orange County as its local sponsor, and appropriations from the State of New York.