College Announces Fall 2020 Dean's List
March 1, 2021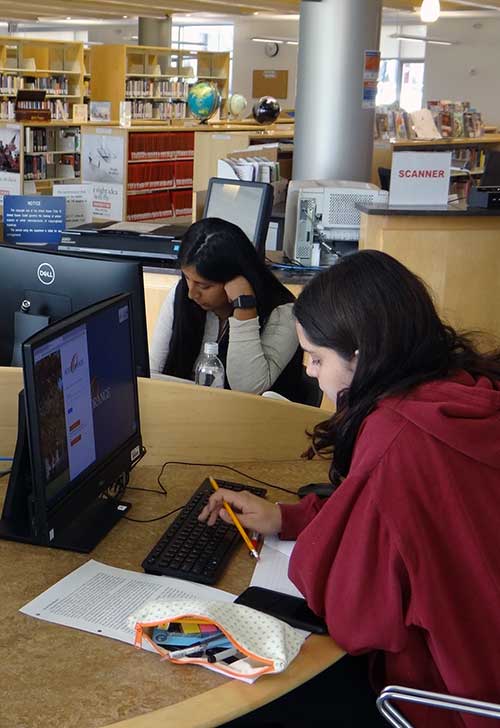 MIDDLETOWN, N.Y. -- SUNY Orange's Dean's List for the 2020 Fall semester, as announced recently by College president Dr. Kristine Young, includes 812 full- and part-time students hailing from all parts of the Hudson Valley, as well as New York City, New Jersey and Pennsylvania, who demonstrated outstanding performance in the classroom this past Fall.
The Dean's List is comprised of those full-time students not on academic probation who achieved at least a 3.33 grade point average (GPA) over the course of the semester, as well as all part-time students who maintained at least a 3.33 GPA while completing their most recent full-time equivalent semester (considered to be 12 combined credits over the course of two or more semesters) during the Fall.
Those students on the Dean's List from New York State hailed from the following counties: Orange, Delaware, Dutchess, New York, Putnam, Rockland, Saratoga, Sullivan, Ulster and Westchester. A total of 91 students earned perfect 4.0 grade point averages.
Following is the list of Dean's List students, broken down by county and city for New York State residents and separated by state and city for out-of-state residents. If you see an error or omission on this list, contact the Registrar's Office for more information.
SUNY Orange Dean's List (Fall 2020)
NEW YORK STATE
ORANGE COUNTY
Campbell Hall: Angela F. Angevine, Maritza K. Cesani, Olivia I. Demaio, Gabriella G. Fini, Michaela R. Frisbee,Samantha M. Frisbee, Alyssa N. Gilligan, Isabella A. Kaloz, Karla M. Lau, Brynn M. Masker, Joseph M. Moscato, Victoria L. O'Connor, Joseph F. Porta, Lauren E. Sileo, Yuriy Yakymiv
Central Valley: Caitlyn Binder, Enrique Contreras Nava, Amberae Miller, Tyler D. Miller, Dylan M. Osborne, Elsi K. Valle-Gonzales
Chester: Conor O. Feeney, Makayla S. Feldman, Jomary Fernandez, Ciarrah N. Garofalo, Joseph A. Giordano, Jr., Brandon M. Goodwin, Rebecca L. Hambrick, Tara J. Keeney, Katrina Marie F. Lizarondo, Kelly C. Loyd, Jared X. Motz, Zoe U. Quinn, Antonio M. Quinones, Yanira L. Salguero, Connor A. Sartori, Juliana E. Schiavo, Dylan Schiller, Alexander K. Upeslacis, Brenda Vreeland, Faith M. Wilson, Isabella R. Zayas
Circleville: Magdalena K. Bergsten, Bianca T. Ghamlouch, Isabella G. Skoufis, Kassidy Slover, Thomas Weinert
Cornwall: Saeed F. Ali, Lissette M. Benjamin, James H. Byrne, Caitlin M. Denman, Brendan M. Dineen, Andrew Faccon, Jackson T. Fedro, Egzona Gjonbalaj, Andrew Rivera, Andrew C. Sackmann, Adriana A. Salgado, Kaylee C. Sanchez
Cornwall-on-Hudson: Jessica Bartul, Jonathan Campos, Autum Fay, Glynis A. Halliday, Joshua J. Halvorsen, Ryan R. Ruiz, Bridget M. Wickiser, Rhiannon A. Thorn
Cuddebackville: Alexander C. Brandenburg
Florida: Christopher M. Anderson, Christopher P. Beattie, Joseph B. Carolan, Hsiu L. Chen, Gina M. Emanuele, Alexander Q. Holterman, Qin Yu Li, Margaret Mary Misciagna, Samantha A. Mooney, William Percarpio, Charles St Aubin Perrin, Alexa T. Roach, Lorianna Roman, Niko R. Sfugaras, Elise N. Villani
Godeffroy: Jerry M. Hendershot, Jr.
Goshen: Moira Aitchison, Brenda Alvarez, Mingjie Y. Antoni, Steven J. Atanasio, Sasha M. Bello, Brooke E. Benison, Samantha K. Caban, Casey J. Dailey, Selina M. Dziewic, Carly Glasse, Samantha L. Gomes, Susan A. Griffin, Katerina M. Kadas, Morgan A. Knapp, Noah R. LaBarge, Isabella M. Leva, Niamh Madigan, Lamont L. Mann, Olivia G. Martinez, Giancarlo Martire, Christie M. Mcgregor, Ethan D. Moskowitz, Georgios C. Pavlidis, Mackenzie J. Phelps, Hernan Ramirez, Shane C. Reynolds, Rosario Rodriguez, Emani Sanders, Matthew J. Smith, Tatum R. Tinkler
Greenwood Lake: Sarah F. Benitez, Brooke J. Blasone, Anthony J. Desjardin, Carlos N. Figueroa, Olga Gilmutdinova, Emily Henderson, Juliet A. Hennessy, Jolanta I. Miller, Ryan C. Smith
Harriman: Karen N. Aryee, Liam D. Deboer, Michael K. Karafiat, Faith M. Noonan
Highland Falls: Jacob Luzzatto
Highland Mills: Alyssa Caruso, Jake Davidson, Nicole T. Gambino, Curt T. Giventer, Kellie M. Greenough, Brianna I. Hernandez, Briana L. Kearney, Deszeria T. Melville-Gorzo, Gloriel Perez, Karla M. Sosa Gil
Huguenot: Isabelle S. Henry
Maybrook: Claire G. Beebe, John J. Detoro, III, Jordan A. Giagiakos, Jada Gibbs, Sandra D. Miller, Carly E. Moran, Madeline Negron, Caitlin Padilla, Tori A. Taylor, Devyn Tirado, Jeryl J. Tollerson, Kayci L. Winnie, Oluyinka C. Yesufu, Sara Zaeem
Middletown: Hadiyah Abdur-Raheem, Dessy Acevedo, Jorge L. Acevedo, Joelvis Alcantara, Mustafa Ali, Melissa L. Allan, Sophia A. Andrade, Uchechi A. Anuforoh, Victor M. Aquino, Louis A. Barbone, Jeremy R. Barrett, Kyra Bell, Torin J. Brevoort, Stacy Brielman, Joseph Brownstein, Regina L. Burns, Christian T. Butler, Melody M. Carillo-Lockwood, Lauren Carpenter, Krystal M. Carrasquillo, Kristen M. Cashman, Megan J. Cesca, Dylan J. Cherry, John M. Chiriguaya, Michelle Clara, Francesca M. Cottone, Alexa N. Covais, Danielle N. Cravello, Michael A. Cron, Morgan S. Deleeuw, Justin W. Delgado, Francesca M. DiBernardo, Diana M. Dickel, Aniya C. Dickens, Ms. Anduena Driza, Matthew Dziewiecki, Faustina Elia, Patricia A. Ennist, Alexander Fermanian, Andrew Fox, Michael A. Frisenda, Hanna Gallagher, Siobhan G. Galloway, Jules Garcia, Maritza I. Gaytan, Natalia L. Geiger, Marlaina Glickman, Daisy Godinez, Jordan M. Gonzalez Flores, Jack Grabowski, Steven Grisales, Helen R. Gromacki, Sharon A. Guevara, Nathan W. Halsey, Luis E. Heredia, Franceli Hernandez, Adam Heter, Jonny Hinojosa, Jennifer Howard, Kevin M. Hyppolite, Trenton M. Joachim, Brittyne Johnson, Patricia Jones, Nicholas J. Kanan, Liana B. Kennedy, Amanda L. Kirkland, Liam D. Kirwan, Julia Kothe, Harris J. Kumer, Kevin A. Lake, Jemima D. Laplante, Keyla M. Lawrence, Lennox R. Lawrence, Tamara M. Linton, Huan Liu, Kristina M. Mangano, George O. Markov, Micahla T. Marner, Renee Marner, Kenya L. Martinez, Sara L. Matos, Brian A. Matthews, Salvatore S. Mecca, Jean C. Mendoza, Tahriq Mincey, Faith C. Moore, Susana E. Morales, Peachlynn Morales Scott, Kimberly I. Muniz, Katherine J. Murillo, Kaitlen Murillo-Solis, Ka Hae Ndu, Desiree Nesbitt, Miguel A. Nieves, Jr., Tatyana M. Ocasio, Daniel Okros, Todd A. Olavarria York, Adalia Olson, Tara P. O'Reilly, Ledwin E. Oviedo, Jr, Justin C. Palmer, Anthony Pelliccia, Janaye A. Perkins, Dylan R. Perry, Kimora N. Persaud, Logan H. Pilat, Taylor D. Pitman, Osny Polanco, Alison Pospisil, La'keshia D. Powell, Liana K. Ramirez, Elizabeth Ramos, Dalia J. Reyes, Alexis E. Rivera, Julio Rivera, Kayleigh C. Rivers, Jessenia M. Roberts, Janessa C. Rodriguez, Kevin Rodriguez, Florence E. Ruckdeschel, Antinea D. Sanchez, Justin A. Sanok, Malisia L. Savage, Trish-Anne Sewell, Arianna V. Sicilia, Cheyanne C. Simpson, Ruilian Song, Victoria Taylor, Rachel M. Terracino, Nastassja Tranquille, Ya Ching Tsai, Candice Tulangow, Bernadette E. Tymczyszyn, Margaret E. Ugbesia, Irzana Usic, Charles N. Vazquez, Erika L. Vellenga, Jordan C. Walker, Brian K. Wang, Christopher R. Warren, Casey L. Westphal, Mariah Wilson, Phillip S. Ziemelis
Monroe: Eva M. Baj, Samuel O. Belizaire, Devin Benavides, Jared R. Butler, Madison E. Campbell, Leslie Cruz, Zachary T. Cruz, Emma M. Dempsey, Stephanie DeNoia, Kevin B. Dowling, Vincent J. Grasso, Sarah L. Haglund, Dyan E. Jones, Martyna Maczuga, Gina M. Morello, Rodney W. Nichols, Jr, Kenneth Ocasio II, Jeremiah K. Pagan, Kaitlin Pantazopoulos, Anastasia Pitts, Daniel T. Quinones, Ashley Quioto, Cecilia N. Reyes, Jessica M. Ropiecki, Lyle M. Smith, Christine Staley, Dylan J. Villano, Amanda M. Wilson, Emma Zahra, Samantha M. Zahra
Montgomery: Logan W. Besser, McKenzie P. Brown, Marisa A. Cannatella, Jacob W. Darwin, Miranda F. Demarest, Ashlynne M. Demshick, Kiara E. Di Tullio, Lucca Dobson, Megan G. Harkins, Joshua T. Harrison, Brent A. Hoeffner, Patrick G. Hough, Frank C. Iovino, Madison L. Kresge, Emily M. Lyons, Zachary Masterson, Joseph C. McNutt, Marie Guerly T. Michel, Madison P. Mills, Tyler A. Muyet, Aubrey C. O'Brien, Sydney E. Palenik, Paige A. Papapietro, Mackenzie L. Pitonza, Delyssa A. Roman, Devony Roman, Crystal Ronaldson, Christopher M. Seah, Colleen M. Sewall, Kylie P. Thompson
New Hampton: Rachel L. Conklin, Olivia F. Davis, Brooke T. Kerstanski, Neil Ngo, Peter M. Persoon, Annmarie E. Traverse, Ashley Willeburgher
New Windsor: Cory L. Harris, Celian Aracena, Hannah E. Baldock, Meghan H. Benitez, Jacquelyn R. Bloomer, Gillian A. Brodmerkel, Isabella M. Buttiglieri, Sarah Caoili, Enrique Cardoso-Najera, Andrew M. Carter, Nathan J. Cooper, Antoinette R. Davidson, Ileen E. Dawkins, Brandley Delgado, Connie A. Garcia, Alana E. Harris, Sofia I. Haughey, Andrew J. Hennessy, Chardon R. Jackson, Stephen R. Kenna, Kevin W. Leto, Avery Maldonado, Ishmael Michel, Kevin P. O'Brien, Stephanie J. Pacheco, Nina I. Padilla, Israel R. Pagan, Eliot Perez, Vanessa A. Perez, Gabriella C. Rodriguez, Keandre S. Rosario, Aurn V. Singh, Nicole L. Skurchak, Sade K. Smalls, Jazlynn E. Sotelo, Alexandra Stankiewicz, Vhia C. Sylvester, Diyanni C. Toxey, Lyanne M. Tunnell, Kayla M. Vazquez, Nathan A. Vermillion, Michael J. Wason, Margaret E. Welling, Mya A. Zylberberg
Newburgh: Edna O. Aboagye, Janaiya Alexander, Nycole J. Almodovar, Stephanie A. Alvarado, Agueda S. Alvarez, Bryana E. Andreu, Alasia L. Ashley, Dayanna Banuelos, Sara Bernabe, Fernando Berrios, Edwina B. Bucci, Richard J. Caballero, Christina E. Cobb, Tasheika L. Codrington, Jasmine Crisostomo, Alexa M. Crudele, Remedios Cruz, Hailey B. Damms, Jessica L. Delrosso, Lela A. Donaldson, Kayla P. Drew, Chelsea E. Dunderdale, Garrett E. Eckert, Monica A. Esposito, Jessica R. Ferguson, Stephanie Fernandez, Gabrielle N. Figueroa, Daniel Flores, Kristine A. Garcia, Hope G. Giannino, Anthony Giorgianni, Alexander I. Giron, Yanitzy A. Giron, Veronica M. Gonzalez Sangervasio, Kamina N. Grant, Stephanie Gustafson, Brizayna T. Harvey, Jamie Jackson, Kamal D. Jhammat, Jennifer Knox, Ryan J. Kras, Carolina Y. Leon-Cisneros, D'Andra C. Lewis, Abigail M. Lezama, Iliana L. Lopez, Jocelyn C. Lopez, Cesar D. Luna, Molly S. McKnight, Colleen M. McLoughlin, Belisa A. Medina, Isabel B. Medina, Maricar C. Mejarito, Eric Mejia, Andres Merced, Juan J. Molina Castaneda, Joelin G. Montanez-Wrancher, Kelly A. Nolan, Jamila Z. Oglesby, Christopher A. Orta, Tiana D. Orta, Marquis T. Parker, Elimar Perez Ramos, Frank A. Perugino, Kevin Portillo, Chelsea Pryce, Eben Quilambaqui, Tiamani Ralston, Jasmine Ramirez, Roberto A. Reade, Elisa Reyes, Galilea Rivera, Jailene S. Rivera, Alyssa J. Rodriguez, Kimberly K. Rodriguez, Alex S. Rosas, Oscar O. Rosas, Jillian M. Roy, Danna Ruiz, John Salloum, Arturo Sanchez, Fatima Sanchez, Jennifer F. Schmidt, Helly Shah, Aiden M. Skakel, Sandra Stewart, William L. Stewart, Nelson Suarez, Vidtawan I. Sumpunvetsopa, Nathan N. Teall, Daniel L. Torres, Samantha V. Valentin, Ashley M. Valentine, Ashley A. Vanhouten, Jacquelyn N. Vargetto, Eileen Vazquez, Charlie O. Vega, Juan L. Villalon, Johana Vlashi
Otisville: Frederick R. Gadol, Summer Glasgow, Tiffany K. Glavan, Chang Hong He, Edward J. Mangione
Pine Bush: Christiana Acton, Jenna N. Bardin, Chloe M. Bavolar, Laura L. Blaney, Santo Bucolo, Marissa L. Coyne, Natalie A. Gradowski, David J. Haskin, Desiree A. Higuera, Joshua W. Jones, Heather L. Kelly, Stephanie A. Lane, Grace M. Manoy, Tasha M. Moakley, John Morin, Courtney A. Pekusic, Daria Y. Rosa, Ava E. Schultz, Chelsea H. Shaw, Batsheva Strangways, Alexis N. Vanoyan, Brody Walz
Pine Island: Elizabeth J. Colman, Racheal A. Freemyer
Port Jervis: Esther Amuda, Shane P. Bryceland, Marcia A. Cal, Kristina M. Cleary, Kara B. Conklin, Ryan M. Dembeck, Alysa Doherty, Delani Ennis, Nikaiya J. Godlevsky, Sarah E. Hoffman, Spencer O. Hughes, Yariadna R. Mieszkuc, Meghan K. Migliore, Wednesday Odoms, Bryanna L. Rodriguez, Diana N. Slane, Nicholas R. Torrado, Ashley Trujillo-Castillo, Jerika J. Waycie, Shannon T. Westfall, Rongxia Xia, Izabella Zambrzycki
Rock Tavern: Tina Brown, Ariana F. Cartagena, Johnathan R. Eaton, Michael Eaton, Christopher J. Giarraputo, Sabrina Manta, Melina A. Peguero-Gonzalez, Francesca B. Polverino, Jillian R. Sanner, Toni L. Tudor, Emily E. Wangenstein
Salisbury Mills: Sophia N. Foley
Slate Hill: Christopher Diaz, Jason A. Ferrante, Cynthia M. Glavan, Charlotte A. Gonzalez, Lindsey M. Higbie, Tareek J. Lewis, Nino Natroshvili, Miles A. Scarzfava
Sparrow Bush: Myrna E. Rodriguez
Sparrowbush: Anthony C. Gordon, Janel M. Keys
Sugar Loaf: Caitlyn M. Higgins, Daniel J. Mannino
Thompson Ridge: Giulianna Rojas
Unionville: Sarah E. Lukach, Natasha Nicholas
Walden: Moetaz Abdelhalim, Nicolette A. Dilapi, Jenna A. Dooley, Faith A. Ferguson, Esther E. Fitts, Justin T. Gross, Felix Hernandez, Jessica G. Horick, Brianni S. Johnson, Amy L. Jones, Cindy Lu, Matthew Mazurowski, Max R. Neubauer, Molly K. O'Hare, Jaden T. Penney, Daniela R. Rich, Arlene A. Smith-Bowen, Dorothy F. Tighe, Adriana M. Torres, Chase M. Toth, Myles J. Townsend, Diamilette Vazquez, Charlotte Washington, Sara E. Woods, Kimberly Yanes, Haebin Yoo
Warwick: Nicolette A. Barbera, Danielle A. Barbour, Jankarlos Beato, Tom Blau-Maor, Annabel M. Boland, McKayla A. Brown, Kayla I. Burgoa, Nicole A. Burton, Madriana Candelario, Jennifer M. Demke, Jennifer Flood, Liam M. Fomin, Justin J. Giannino, Madison R. Green, Marisa A. Herrmann, Brilee E. Jaeckel, Dara S. Jonkoski, Andrew S. Lane, Bridget K. Lennon, Christopher R. Listwon, Amanda M. Miller, Brenda Mongelli, Nicole Montalvo, Peter Morgiewicz, Jennifer K. Powers, Tyler L. Priestner-Werte, Joseph R. Prondak, Jazmin S. Quioto, Ryan C. Richards, Haylee M. Rivera, Kayla T. Rosin, Astelle D. Sandford, Giovanni Scotti, Collin Stanley, Noah R. Velez, Amanda M. Vitale
Washingtonville: Katelynn Acevedo, Arianna N. Alves, Angela N. Arpa, Jesse A. Barringer, Erin Breslin, Andrew J. Britton, Amanda E. Brosnan, Richard Calore, Jr., Brian Y. Chand, Ramon A. Enriquez-Sendra, Emily I. Frankenfield, Kimberly T. Gisser, Barbara Hall, Shanice Heard, Alexandra B. Rosario, Haley Sabino, Gina M. Stanley, Jordan L. Thompson, Michael Tornillo, Leny M. Varano, Michael J. Vecchiarello, Daisy A. Wist
West Point: Jakob A. Baumgartner, Brianna M. Pfennig, Elisheva M. Slomiuc
Westtown: Frances N. Bonfiglio, Nicola Chiocchi, Domingo S. Christian III, Giuseppina L. Curto, Nikolas P. DeBeauvernet, Patricia A. Donohue, Alexandra L. Higgins, Sean F. McKeon, Joseph A. Misasi, Tracy L. Welch
DELAWARE COUNTY
Delhi: Michelle T. Jetter
DUTCHESS COUNTY
Beacon: Seraphine Amann, Demetria Antonatos, Amanda E. Bruno, Autumn M. DiGiovanni, Allyson N. Hockler, Jana Medley, Timothy Morris
Fishkill: Alicia N. Garcia, Carly R. Solis, Jennifer Tancin
Hopewell Junction: Jennifer M. Adorno, Enisa Cota, Nicolette R. Sammann, Nicholas D. Segarra
LaGrangeville: Allyson M. Genck, Nicole LaMantia, Michaela R. Starzyk
Poughkeepsie: Jordan A. Cantatore, Brittany L. Nesheiwat, Aryanna N. Rosario, Nicole C. Valeri
Poughquag: Albania B. Adames Mendoza
Rhinebeck: Cal Rosenstein
Staatsburg: Kathryn Fiet
Wappingers Falls: Danielle G. Dunham, Stephanie Hassen, Danielle Murianka, Esosa L. Oghide, Vita Rubino, James R. Splendido, Scott M. Splendido, Tamara L. Windheim
Wassaic: Ariana Ball
NEW YORK COUNTY
New York: Timothy D. Mulford
PUTNAM COUNTY
Brewster: Carly E. Beach, Christi Ebina
Mahopac: Jessica Grimaldi
ROCKLAND COUNTY
Airmont: Juliette E. Peck
Piermont: Kathleen M. Ulloa
Sloatsburg: Abigail Murphy
Stony Point: Minerva Barrera, Jessica R. Dillon
SARATOGA COUNTY
Stillwater: Jennifer A. Acevedo
SULLIVAN COUNTY
Bloomingburg: Rebecca S. Acevedo, Justin G. Blochwitz, Eva I. Canete, Matthew D. Conde, Bryan De Anda, Brendon R. Millard, Katlyn S. Morley, Julia M. Mulligan, Kevin P. O'Brien, Sierra N. Soto, Jana J. Todd, Leslie M. Weisberg
Burlingham: Alexander A. Mueller, Maximillian E. Mueller
Glen Spey: Colleen F. Donnelly, Jissela Labuda, Faith M. Mangiameli, Bryan J. Morgan, Colleen F. Donnelly, Jissela Labuda, Faith M. Mangiameli, Bryan J. Morgan
Harris: Kayla A. Medina
Hurleyville: Kylie M. Flynn
Jeffersonville: Arieon R. Frazier
Liberty: Emily J. Kinne, Elizabeth M. Miranda
Monticello: Lauren Crawford, Brythanie Despagne, Joshua LaGrange, Max N. Wolbeck
Neversink: Angelina Ulaj
Rock Hill: Janacia S. James
Thompsonville: Danielle M. Nolan
Westbrookville: Winona Holderbaum, Karen McLaughlin
Woodridge: Edita R. Lulanaj
Wurtsboro: Aneysies Demore, Jahzareli Demore, Emma J. Hildebrandt, Morgan A. Mansueto, Tiffany A. Mendoza, Spencer Strack
Yulan: Cole T. Cooper
ULSTER COUNTY
Ellenville: Brittany M. Fraser
Gardiner: Aimee Grant, Selena M. Velez
High Falls: Aaron J. Schulte
Highland: Katrina J. Alonso, Gary R. Inkell, Jr.
Kingston: Sukari Ames, Joanna R. Shaw
Marlboro: Brittany Alessi, Teresa E. Ayala, Renae K. Recai, Ashley R. Votta
Modena: Marvin Acevedo
Napanoch: Monica F. Smith
Port Ewen: Aubrey R. Flick
Rifton: Corinne L. Barth
Spring Glen: Caleb A. Budd
Wallkill: Aneesa S. Canales, Diana M. DiChiara, Robert Garcia, Jessica Iorlano, Alyssa Kane, Jonathan A. Klepeis, Claire S. Langston, Kailee E. LoSavio, Kylie A. LoSavio, Gabriella A. Marafioti, Jessica L. Massimilla, Sydney M. Maynard, Rachel A. McManus, Adam J. Quinn, Corey J. Reischer, Adam K. St. Germain, Vinh L. Taylor, Hannah C. Walsh, Charles D. Whitehouse
WESTCHESTER COUNTY
Peekskill: Mercedes Lewis
Shrub Oak: Toni M. Maceda
Sleepy Hollow: Sarah M. Brockhausen
OUT OF STATE
NEW JERSEY
Sussex: Jaimie E. Kocher
Wantage: Kassidy B. Wagner
PENNSYLVANIA
Bushkill: Nicholas Shevlin
Hawley: Jerome J. Plaza VI
Lords Valley: Maritza Jahn
Matamoras: Cassandra L. DeGarmo, Alyson A. Gentry, Cheryl A. Russo
Total Dean's List: 812