College Hosts Workforce Roundtable with Town of Montgomery IDA
March 3, 2021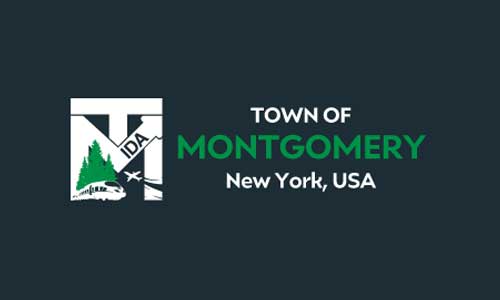 Press release courtesy of the Town of Montgomery IDA
On Feb. 24, the Town of Montgomery IDA hosted the first ever workforce roundtable in partnership with SUNY Orange. This workforce roundtable consisted of various employers in the Town of Montgomery ranging from Banking and Financial Services to Graphic Design. A workforce roundtable is an event where local employers can discuss workforce needs and industry trends.
"We're excited to work with SUNY Orange to develop a talent pipeline from the college campus to the local community," said Conor Eckert, Executive Director of the Town of Montgomery IDA. "This is a new frontier for us - workforce development is crucial for attracting some of the higher-end companies our community desires, while helping our current companies grow. Working to bring an influx of talent into our community is a great step toward attracting innovative development. As a SUNY Orange alumnus myself, I know first-hand the value that this institution brings to the region," continued Eckert.
"The Town of Montgomery IDA is going through a transformation. We've shifted our focus toward innovation, we're playing a leading role in workforce development, and including the community every step of the way," said Jeffrey Crist, Chairman of the Town of Montgomery IDA. "I want to thank SUNY Orange and Dr. Kris Young for being innovative and community focused," continued Crist. "I run a local business and apple farm in the Town of Montgomery. This farm has been in my family for four generations. I know first-hand the importance of innovation in business and preparing for the future - and workforce is a key part of that," said Crist.
"A critical component of the College's Strategic Plan over the next five years is to help our region expand workforce development by identifying and responding to evolving business, industry and cultural trends, as well as community needs," said Dr. Kristine Young, SUNY Orange President. "Industry standards for workforce development continue to change across most sectors, particularly as we are hopefully emerging from the pandemic. SUNY Orange values its partnership with the Town of Montgomery Industrial Development Agency because we are both committed to the sort of proactive business-centric collaboration that will strengthen our region's economic future."
"It was exciting to virtually bring together employers from throughout the Town of Montgomery to talk about how we can all work together on workforce development opportunities and a variety of other areas moving forward," said Town of Montgomery Supervisor Brian Maher. "This newest endeavor, along with other community outreach related projects, shows that the Town IDA is more than just an organization that provides tax incentives to prospective businesses. We look forward to seeing the renewed efforts of our IDA impact our greater Montgomery community in the months and years to come."
"Sincere thanks to the Town of Montgomery Industrial Development Agency for hosting a Workforce Roundtable with SUNY Orange. The roundtable highlighted both the challenges and opportunities facing businesses and industries in the Town of Montgomery around workforce attraction, retention and their ongoing training needs. I am confident that action items can be developed from this roundtable that will make this area even more desirable for the workforce of today and tomorrow," said Derrik Wyncoop CEO of Walden Savings Bank.
Charles Graham, CEO of Volum8 and Pulley, a local technology company said, "today's roundtable discussion brought together leaders from local businesses and education. It was an inspiring conversation around how to meet workforce development needs in the community, while bolstering agility within our institutions."
The Town of Montgomery IDA has a mission to enhance the economy of the Town of Montgomery. The IDA is committed to a more holistic approach to economic development - workforce development, strategy, community engagement, and partnerships are just a few ways the Town of Montgomery IDA is working to have a greater impact on the local community.