Three Students Receive SUNY Chancellor's Award
April 15, 2021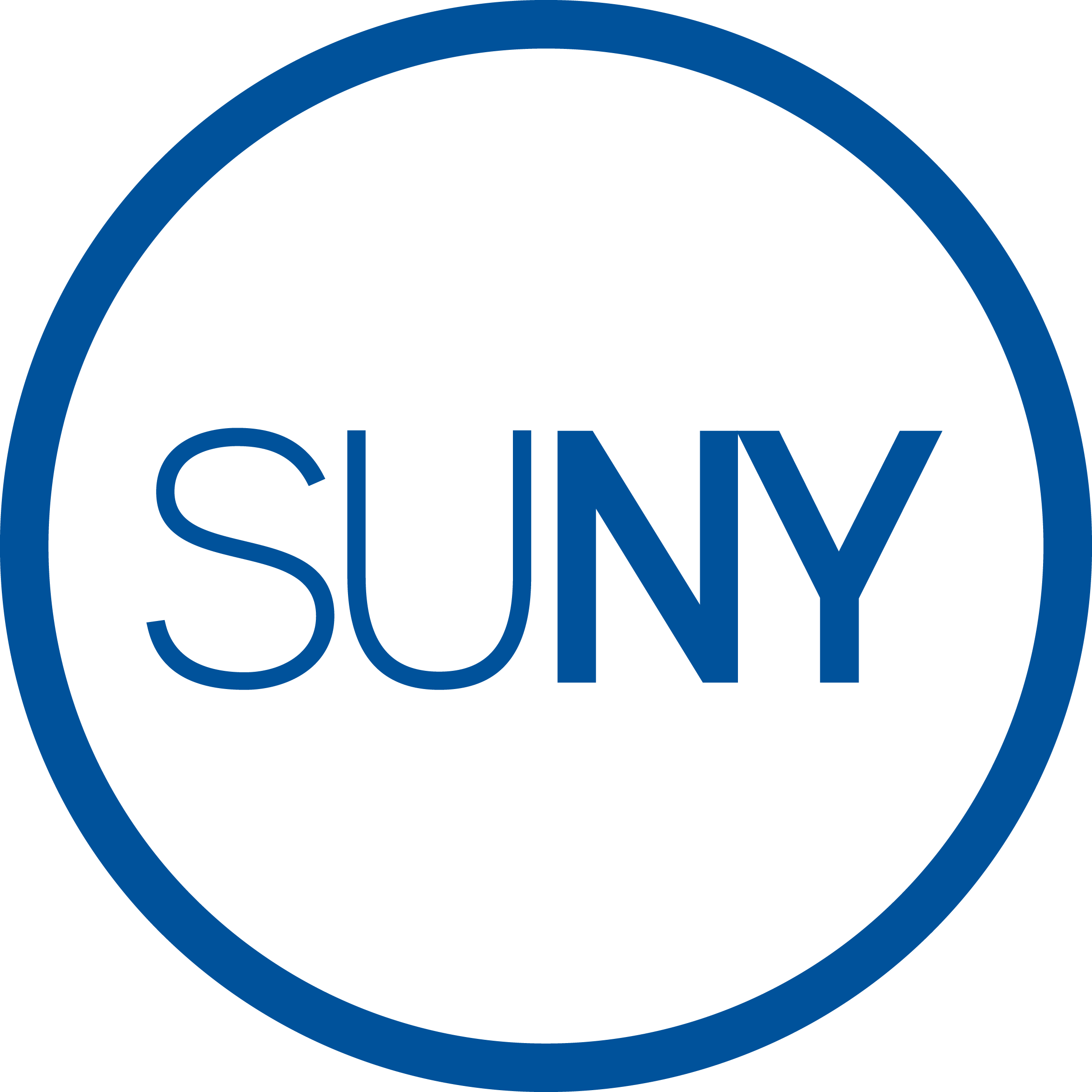 MIDDLETOWN, N.Y. – SUNY Orange students Nicholas Kanan, Elizabeth Kimber and Jennifer Tancin have been selected as recipients of the 2021 State University of New York Chancellor's Award for Student Excellence, as announced Wednesday (April 14) by Chancellor Dr. Jim Malatras.
In all, 135 students from across the SUNY system—from four-year and community college campuses—were recognized during a virtual Zoom session hosted by the Chancellor.
"Our students have sacrificed so much over the last 13 months. Now more than ever, it is imperative that we mark the milestones and celebrate the brilliance, vision, resilience, and community stewardship of SUNY's best and brightest," Malatras said. "It is my great honor to present the Chancellor's Awards for Student Excellence to these truly incredible students. Undeterred by the challenges of a once-in-a-generation health crisis, they have all overcome significant odds to pursue their academic passions, become campus and community leaders, help and inspire others, and foster a better world for us all. Congratulations to all the winners, and a heartfelt thank you for making the SUNY system proud."
Kanan, a liberal arts student from Middletown, serves as president of the Student Senate, is a member of the SUNY Orange Honors Program, and is a member of Phi Theta Kappa, the national honor society for students at two-year colleges and universities. He has served as vice president and president of the College's student theatre group, and has performed in several productions including a virtual Zoom-based play which he co-wrote and starred in this past year.
He is the student representative to the College Association's Board of Directors as well as the Executive Committee of the College's Shared Governance system. He guided the Student Senate in the establishment of an electronic communication during the pandemic that has facilitated greater involvement of students. He also led an initiative by the Apprentice Players theatre production group to hold a COVID-safe Haunted Car event on the Middletown campus during Halloween 2020 that included more than 200 participants and raised $1,300 for charity. He received an Outstanding Academic Achievement Award in Communications in May 2020.
Kimber, of Wallkill, graduated with a criminal justice degree in December. She was a member of the Honors Program and was active both on and off campus. She was a member of the Newburgh Campus Criminal Justice Club, participated in numerous charitable efforts with the CJ Club and Phi Theta Kappa, and completed 45 hours of community service as part of her Honors Program curriculum.
She supports The Friends of Jaclyn by combining her love of aviation and sky diving, as well as her private pilot's license, to take children battling cancer on tandem sky dives with The Friends of Jaclyn Foundation and introducing the Girl Scouts to the sport as well. While finishing her degree, she was accepted into, and graduated from, the New York State Department of Corrections and Community Supervision Training Academy. Upon graduation from the academy, she was offered and accepted a full-time position as a corrections officer.
Tancin, of Fishkill, completed her liberal arts degree, with a focus on biology, this past December and transferred to SUNY New Paltz to pursue a bachelor's degree in psychology. A member of the SUNY Orange Honors Program, as well as the College's chapter of Phi Theta Kappa, she remained connected to the College this Spring in order to complete her Honors capstone research. She was selected to present her research at the Northeast Regional Honors Council Conference in April.
Tancin is active in the community, regularly volunteering as a teacher, program director and coordinator for NAMI Mid-Hudson. She is also is a lead presenter in NAMI's "Ending the Silence" program. In recognition of her commitment to service, she was the recipient of the George F. Shepard Outstanding Citizen Scholarship in Fall of 2020.
The Chancellor's Award for Student Excellence was created in 1997 to recognize students who have best demonstrated, and have been recognized for, the integration of academic excellence with accomplishments in the areas of leadership, athletics, community service, creative and performing arts, campus involvement, or career achievement.
Each year, SUNY campus presidents establish a selection committee, which reviews the accomplishments of exemplary students. Nominees are then forwarded to the Chancellor's Office for a second round of review. Finalists are then recommended to the Chancellor to become recipients of the award.
A complete listing of student recipients is available online at https://system.suny.edu/university-life/student-excellence/.